Every psychiatrist knows that this past year has been a challenge. The COVID-19 pandemic altered our lives, practically overnight, in ways that most of us had never anticipated.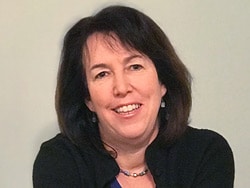 There were months of lockdown. A new work-from-home transition. Recommendations to distance and mask. The destruction and re-creation of our social lives. And the end of some industries as we have known them.
Over a year later, many children are still in virtual school. This lifestyle and economic toll do not even begin to include the horror experienced by exhausted and distressed healthcare workers or by the many who have lost a loved one or survived a hospitalization. National and international anxiety are running high. More people are seeking mental health care, and many of the patients we were caring for prior to the pandemic have been distressed.
Rates of both depression and anxiety are up, and the fear has been that the isolation of lockdowns, with their emotional and economic toll, would also increase suicide rates. Despite the increase in psychiatric symptoms and general distress, initial studies in the United States have shown that overall suicide rates in the early months of the pandemic were lower than in prior years.
A study published earlier this month in The Lancet looked at suicide data from around the world and compared expected suicides, based on data from past years, with observed suicides. The researchers restricted their analysis to the countries, and regions of countries, where real-time suicide data were available through internet searches. Their paper is based on findings from 21 countries, including 16 high-income countries and five upper-middle-income countries (from regions where data were available). The overall analysis showed a drop in suicides by 5% when looking at the first 4 months of the pandemic, defined as April 1, 2020 to July 31, 2020. There were statistically significant increases in suicide only in Vienna, Austria; Puerto Rico; and Japan.
Igor Galynker, MD, PhD, directs the Suicide Research and Prevention Lab and the Zirinsky Center for Bipolar Disorder at the Icahn School of Medicine at Mount Sinai. He was not surprised by these findings.
"This is an important study," Galynker said. "When it was discovered that US rates went down, it was 'US-'specific' and it was confounded by the fact that there was a dramatic increase in opiate overdose deaths in the US, which are not reported as suicides. This study shows that the decrease is international and that the finding in the United States is not related to the spike in overdose deaths."
The study authors postulate that the drop in suicide may be due to proactive protective measures that societies have put in place, such as improved mental health services and fiscal support to mitigate financial consequences of the pandemic. They explain, "Communities might have actively tried to support at-risk individuals, people might have connected in new ways, and some relationships might have been strengthened by households spending more time with each other. For some people, everyday stresses might have been reduced during stay-at-home periods, and for others the collective feeling of 'we're all in this together' might have been beneficial".
Galynker notes that in times of calamity, suicide rates historically go down. "Short-term disasters invoke a fight-or-flight response that mobilizes us and improves our functioning under stress. Those acute responses last 2 to 3 months and then chronic stress sets in," Galynker said. He is concerned that there will be increases in suicide rates down the road.
It is possible that individuals who consider social gatherings to be stressful, or who are bullied at school, may have found some relief from social interactions and expectations during the lockdown. "Some people have discovered that they like their families!" Galynker said.
While suicide rates have gone down, that is not true for all population subsets, and the authors of the Lancet paper note that they were unable to give breakdowns of rates for different demographics.
Paul Nestadt, MD, is co-director of the Johns Hopkins Anxiety Disorders Clinic and studies suicide, firearms, and opiates. He looked at suicides in Maryland during the first 2 months of the lockdown (March 5, 2020 to May 7, 2020) and found that while rates were down among White Maryland residents compared with prior years, they were increased among Black Maryland residents. Studies in Connecticut and Chicago yielded similar findings. These findings indicate that the overall trends may not reflect the impact on a specific subpopulation.
Nestadt talked about the disparities of suicide trends. "Communities hit harder by this pandemic in terms of sickness and death may experience more distress in ways that may come out as suicide in the context of other comorbid mood disorders. Also, in line with the idea of suicide as a marker of community- or population-level distress, there's a general idea that having less of an economic cushion makes the pandemic more of a problem for some than for others. We know that suicide has been correlated to economic distress in general, and it makes sense that it would be community-specific where there is more economic duress."
It has been a difficult year — not just for the United States, but for the entire world. One thing that may come of it is a unique opportunity to look at how stress and loss affect suicide rates, with the hope that preventive measures will follow.
Medscape Neurology © 2021 WebMD, LLC

Any views expressed above are the author's own and do not necessarily reflect the views of WebMD or Medscape.
Cite this: Suicide in the Early Months of the Pandemic: Unexpected Trends - Medscape - Apr 23, 2021.