Millions Paid to Resolve Multiple Claims Involving "Unproven" Knee Surgery
In what's believed to be one of the largest public payouts in recent years, the University of Missouri, in Columbia, will hand over $16.2 million to settle a series of lawsuits against two physician employees who pioneered an innovative but flawed knee surgery procedure, according to a report first published by Kaiser Health News (KHN).
Between 2018 and 2020, suits were filed by 22 plaintiffs, including some minors, against the two doctors, orthopedic surgeon James Stannard, MD, and veterinarian James Cook, DVM, PhD, each an official with the university-affiliated Mizzou BioJoint Center.
Plaintiffs alleged that the failure rate of the doctors' "biological joint restoration" — which, the KHN story says, involved "replacing parts of the knee with cadaver bones or cartilage to treat arthritis or joint damage" — was 86% and that this was not disclosed to patients beforehand. The "unproven" and "experimental" surgeries sometimes led to patients having to undergo follow-up procedures and even total knee replacements, the plaintiffs further contended.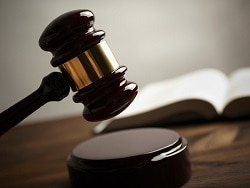 The defendants have denied the allegations. In settling the cases, the university admitted neither liability nor negligence on the part of its employees.
So why did the university agree to resolve the litigation, especially for such a high settlement amount?
One possible explanation was the involvement of Cook, the veterinarian. Members of his specialty, including veterinary surgeons, are typically not permitted to practice medicine on humans, and some plaintiffs claimed they were not aware of Cook's medical status beforehand. Cook's medical status was allegedly listed on a few medical records as "surgeon — other."
More seriously, the suits claimed that in permitting a veterinarian to participate in aspects of the surgeries "without appropriate medical direction and supervision," Stannard, the orthopedic surgeon, had been negligent.
Attorneys for Stannard and Cook took issue with both of these claims. They argued that Cook's official designation was "orthopedic technologist — surgery certified" and that he served as part of the team for the "majority of...surgeries performed by Dr. Stannard."
In another filing, defense attorneys stated that the doctors had no obligation to disclose Cook's medical status to patients, inasmuch as "surgery commonly includes persons in the operative suite who are not licensed physicians."
Veterinarians such as Cook often play a key role in groundbreaking medical research, which often involves testing on animals. (Cook himself has distinguished credentials in orthopedic research at the university.) Yet, experts say it's one thing to have a veterinarian as part of a research team and quite another to have him or her as part of a clinical patient-care team.
"You have to be licensed as a physician to perform surgery on a human being," said Jeff Howell, executive vice president of the Missouri State Medical Association.
Another possible explanation for the high amount of the settlement regards an allegation of false advertising. On local media during the Super Bowl and at Chicago's O'Hare International Airport at other times, the university had advertised its innovative knee surgery procedures. That direct-to-consumer marketing, claimed some plaintiffs, had led them to contact the Mizzou BioJoint Center for treatment of their knee pain.
This type of advertising has become common, but not for a university, says Michelle Mello, JD, PhD, a professor of law and medicine at Stanford University. Couple that fact with allegations of false advertising and charges of medical malpractice and the plaintiffs might well have felt justified to hold out for more money, she suggested.
Patient Claims Hospital Created False Documents
A woman is suing a Kentucky hospital for allegedly doctoring her records to hide a missed cancer diagnosis, according to a story posted on NBCNews.com.
In January 2015, Kim Johnson, of Ewing, Kentucky, received a mammography report from the radiology department of Fleming County Hospital, in nearby Flemingsburg, Kentucky. (The hospital is now owned by LifePoint Health.) The report, which described a tender lump in Johnson's right breast, indicated no evidence of cancer. Johnson and her family were elated, especially because breast cancer had taken her mother's life.
The pain in her right breast continued, however. When she consulted her primary care physician (PCP) — the doctor who had ordered the original scan — Johnson was told that the pain was probably the result of a staph infection that could be treated with antibiotics. The pain continued, and the lump continued to grow. After 8 months, her PCP referred her for a second opinion.
Johnson drove more than 80 miles to St. Elizabeth Fort Thomas Hospital, in Fort Thomas, Kentucky. There, a general surgeon examined her and ordered an emergency biopsy. Returning to the hospital, Johnson received the bad news: She had stage IV breast cancer that had spread to her lymph nodes and bones. An oncologist she consulted told her that, given how far the cancer had spread, she had at best a year to live.
In September 2016, Johnson filed a lawsuit against Fleming County Hospital and several medical workers employed there. The hospital responded by claiming that it had in fact sent two follow-up letters to her, each saying that the results of her mammogram had been "indeterminate" and that a follow-up screening within 4 months was required. (Experts who reviewed the original scan on her behalf said that it was "highly suspicious of malignancy" and agreed that a 30-day follow-up was more appropriate.)
Johnson said she had never received the two letters. In April 2018, the two sides reached a partial settlement for $1.25 million. (LifePoint Health wasn't a party to the partial settlement.) Other legal issues, however, kept Johnson's case against Fleming County Hospital from being fully settled.
A year later, a new twist occurred: After the court permitted Johnson's representatives to hire a digital forensics expert to examine her hospital medical records and determine who had had access to them, it was discovered that the purported letters had been created after she had filed her lawsuit.
Two hospital employees, the expert wrote, deleted records that would have supported Johnson's claims of medical negligence. In doing so, they had allegedly made it possible for Fleming County Hospital to generate fake letters that formed the basis of its defense.
The hospital has contested the report, arguing in legal filings that the expert's audit isn't dispositive — that is, it can't prove conclusively what it alleges because the former electronic health record system is no longer in use. The hospital has hired its own expert but thus far has not submitted that person's report to the court.
Johnson's suit is now pending before the Kentucky Supreme Court.
Fake Plastic Surgeon Could Face Real Jail Time
Doctors sometimes get in trouble when they practice outside their specialty, but one would-be Florida surgeon took that ill-advised approach to a whole different level, reports a story in the Miami Herald.
Alcalira Jimenez De Rodriguez practiced at the Millennium Anti-Aging and Surgery Center, in Doral, Florida. On February 15, 2020, a man who had previously seen her for an unrelated condition came to her for cosmetic surgery to improve the appearance of his nose.
Over the next 3 months, the patient saw that postsurgical healing wasn't proceeding normally. On May 30, he went to Jimenez De Rodriguez for a follow-up procedure. (The cost of the two procedures totaled $2800).
This time around, his nose also failed to heal normally. In addition, it was deformed, which prompted the patient to phone Jimenez De Rodriguez in order to obtain her medical license number and liability insurance information. When neither was forthcoming, he contacted the Doral police department and the Florida Health Department, which initiated an investigation.
On March 11, 2021, police department detectives arrived at the center and arrested Jimenez De Rodriguez, who at the time was in the middle of performing yet another procedure. During the arrest, she reportedly tensed her arm and resisted being placed in handcuffs.
At press time, Jimenez De Rodriguez was being held on a $5000 bond at the Miami–Dade County Jail. She was charged with practicing medicine without a license — which, because of her patient's disfigurement, was elevated to a second-degree felony — and resisting arrest.
The content contained in this article is for informational purposes only and does not constitute legal advice. Reliance on any information provided in this article is solely at your own risk.
Wayne J. Guglielmo, MA, is an independent journalist based in Mahwah, New Jersey.
Follow Medscape on Facebook, Twitter, Instagram, and YouTube.
Medscape Business of Medicine © 2021

Send news tips to news@medscape.net.
Cite this: Veterinarian Helps Perform 'Unproven' Human Surgery; Lawsuit Ensues - Medscape - Apr 21, 2021.