A remote model using telehealth for genetic testing and counseling for people with Parkinson's disease results in levels of patient satisfaction close to those who undergo in-patient testing and counseling and shows the potential for gathering genetic data on a broad scale for further research, according to a pilot study sponsored by the Parkinson's Foundation.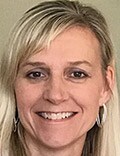 "Overall, we found high levels of participant satisfaction with Parkinson's testing and genetic counseling and no significant difference in outcomes concerning satisfaction, knowledge, and impact of genetic testing between disclosure of results and genetic counseling in-person by either a neurologist or a genetic counselor or via telephone by a remove genetic counselor at a centralized center," said Jennifer L. Verbrugge, MS, a genetic counselor at Indiana University, Indianapolis, in reporting results of the PD GENEration pilot study, presented at the 2021 annual meeting of the American Academy of Neurology.
COVID Complication
The study launched in the summer of 2019 with the goal of enrolling 600 participants. However, because of the COVID-19 pandemic, enrollment was truncated. The pilot study eventually enrolled 289 patients, 205 of whom returned their postgenetic counseling surveys, Ms. Verbrugge said. The pilot study goal was to evaluate the feasibility and impact of in-person versus remote genetic testing and counseling for people with Parkinson's disease.
"The study hopes to reach its ultimate goal, which is to deliver Parkinson's disease-related genetic testing and counseling to upward of 15,000 people with Parkinson's," Ms. Verbrugge said. The program is also planning to expand to include Spanish speakers.
In the pilot study, genetic results were positive in 17% of patients, with 15% (n = 42) having positive heterozygous variants and 8% having variants of uncertain significance. "We did not see significant differences in these outcomes when we compared the mode and genetic counselors involved," Ms. Verbrugge said.
The study did find that in-person testing and counseling "was associated with increased participant feelings that they were partners in care," Ms. Verbrugge added. "This is something we are going to continue to evaluate as time goes on."
However, as the COVID-19 pandemic pushed clinicians to develop virtual platforms, it resulted in a function through which participants can complete all genetic study activities remotely, she said. The study organizers anticipate that as pandemic restrictions ease, they will be able to reach their original goal of 600 participants along with those recruited in an expansion phase.
"As restrictions related to the pandemic ease, we anticipate that more Parkinson's disease gene-targeted clinical trials will emerge, with aims to recruit people who carry certain gene variants," Ms. Verbrugge said in an interview. "Many people with Parkinson's disease may therefore benefit from genetic testing and learning if they carry a Parkinson's disease related gene variant from participation in the PD GENEration study."
Increasing Patient Access
To scale up to the 15,000-population goal for the program, PD GENEration has launched a new protocol designed to increase patient access at new study sites, Ms. Verbrugge said. "This protocol includes an abbreviate version of the clinical data collected, while it maintains the critical component of genetic counseling in the testing process."
Going forward, the PD GENEration study will focus on improving access to genetic testing and counseling in underrepresented and rural populations, Ms. Verbrugge said. "These efforts will also generate valuable genomic data, allowing researchers to learn more about the causes of Parkinson's disease in diverse and underrepresented populations. The study will be expanding research efforts concerning the genomic data to gain insights about the seven key genes studied as well as new genes linked to Parkinson's disease."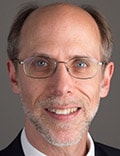 The work of the PD GENEration study is timely, said David K. Simon, MD, PhD, of Harvard Medical School and director of the Parkinson's Disease & Movement Disorders Center at Beth Israel Deaconess Medical Center, both in Boston. "This is very important to identify such patients now, as clinical trials targeting people with specific genetic mutations or variants are coming soon, and in some cases already are underway. The feasibility and speed of enrollment for those trials will be greatly facilitate if we know in advance who are the people with Parkinson's disease who have mutations that would make them eligible for the particular trials."
The fact that the study provides free genetic testing to people with Parkinson's disease isn't to be overlooked. "This was an important study to address the question of whether or not remote genetic counseling was feasible and effective, and the results are meaningful given the randomized prospective design," Simon said.
Verbrugge has no relevant relationships to disclose. Simon reports receiving research funding from the Parkinson's Foundation.
This article originally appeared on MDedge.com, part of the Medscape Professional Network.
Medscape Medical News © 2021 WebMD, LLC

Cite this: Remote Genetic Testing, Counseling Feasible for Parkinson's Disease - Medscape - Apr 20, 2021.