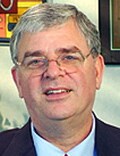 A rare form of venous thromboembolism (VTE) has developed in premenopausal women who have received the Johnson & Johnson (J&J) SARS-CoV-2 vaccine.
This week we learned that of the more than 6.8 million individuals in the United States who received the single-dose J&J vaccine, six women aged 18-48 have been diagnosed with cerebral venous sinus thrombosis, and all had thrombocytopenia. In each case, symptoms were first noted 1-2 weeks after vaccination. The FDA and CDC have recommended a pause in the administration of this vaccine.
Women's health clinicians are already hearing from concerned patients, who understandably have questions about what this news means for them.
If they have already received the J&J vaccine within the past 3 weeks, I advise them that although risks for any vaccine-related problems are extremely low, they should be mindful of new-onset leg or abdominal pain, or an unusual or severe headache. Such patients should contact their physician as soon as possible, and if they cannot be seen quickly, it would be appropriate to visit a hospital emergency department. When seeking medical care, patients should specify details of their vaccination history. Depending on the individual issues present, women with suggestive symptoms should receive blood work, Doppler venous studies (if there is a suspicion of lower extremity deep vein thrombosis), and appropriate imaging (if there is concern for cerebral venous sinus thrombosis or pulmonary embolism).
As physicians and scientists at the CDC and FDA dig into this issue, I assume they are asking questions to determine whether the affected women have any factors that might increase their baseline risk for VTE:
Experts say that the risk for a serious adverse event following receipt of the J&J vaccine is outweighed by the benefits of vaccination against COVID disease. However, that may not be enough to allay concerns among some premenopausal women.
Even if the "pause" in the administration of the vaccine is lifted, some women may be asking whether they should receive J&J's viral vector vaccine or request one of the mRNA vaccines. I will be looking to the expert opinions of Dr Anthony Fauci and advice from the CDC and FDA for guidance here. However, it may be reasonable to steer high-risk reproductive-age women away from the J&J vaccine in favor of the Moderna and Pfizer vaccines, if these options are available.
Follow Medscape on Facebook, Twitter, Instagram, and YouTube
Medscape Ob/Gyn © 2021 WebMD, LLC

Any views expressed above are the author's own and do not necessarily reflect the views of WebMD or Medscape.
Cite this: Andrew M. Kaunitz. Addressing Women's Concerns About the J&J Vaccine - Medscape - Apr 16, 2021.