Annual cases of sexually transmitted infections (STIs) in the United States jumped for the sixth year in a row in 2019, according to a new CDC report that highlights an increase in congenital syphilis and rising rates of syphilis, chlamydia, and gonorrhea in men, especially men who have sex with men (MSM).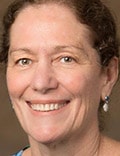 The report says nothing about STI rates during the COVID-19 pandemic, when both casual sex and disease screening and surveillance declined significantly, at least in the early months. But epidemiologist Patricia Kissinger, PhD, MPH, from the Tulane University School of Public Health & Tropical Medicine in New Orleans, told Medscape Medical News that the findings reflect how "a confluence of factors" drove up rates before the age of COVID. Those factors include online dating, the opioid epidemic, the decline in condom use in the MSM community as HIV became more preventable, and indifference among policymakers and the community at large.
The CDC report, based on data from local health departments, says there were 129,813 cases of syphilis in 2019, up 74% since 2015. Almost 2,000 cases of congenital syphilis were reported, up 279% since 2015, and 128 infants died.
"There's no reason for us to have congenital syphilis," said Kissinger, who noted that the disease can cause birth defects and meningitis in addition to death. "Women should be screened, and it's relatively easy to treat via penicillin injections."
Indeed, medical guidelines suggest that pregnant women be routinely tested for syphilis. But that doesn't always happen because "it falls through the cracks," Kissinger said. Or, she said, women might not be tested enough times during their pregnancies: "You have to screen women in the third trimester. You can't just do it in the first trimester because people do have sex when they're pregnant."
Rising congenital syphilis numbers have convinced at least one health system to take action. As of June 1, the University of California, San Diego will routinely test pregnant women in the emergency department for syphilis in addition to HIV and hepatitis C, Martin Hoenigl, MD, a UCSD infectious disease specialist, told Medscape Medical News.
The CDC report also notes 1.8 million cases of chlamydia in 2019, a jump of 19% in 4 years, and a 56% increase in gonorrhea in that time period, to a total of 616,392 cases.
The report says increasing gonorrhea and chlamydia cases in men, especially MSM, could be due to increased testing/screening, increased transmission, or both. Although women are generally diagnosed with chlamydia more often than men, the report says, numbers among men grew by 32% from 2015 to 2019. And since 2013, rates of gonorrhea among men have risen at a much faster clip than among women.
MSM accounted for most male cases of primary and secondary syphilis in 2019, although the report said the apparent long-term rise in these cases might be slowing.
Many MSM no longer use condoms because they're using pre-exposure prophylaxis (PrEP) or have undetectable levels of HIV because of treatment, said Jeffrey Klausner, MD, MPH, an STI specialist with the Keck School of Medicine at the University of Southern California in Los Angeles, in an interview with Medscape Medical News.
Many MSM might be getting screened much more often for STIs than in the past because frequent screening is required for those on PrEP. However, Tulane's Kissinger said some clinics weren't able to test at times during the pandemic because of a swab shortage. In addition, patients of all types avoided routine medical care during the pandemic, and some medical professionals in the infectious disease field were redirected to COVID care.
Clinical trials have been investigating a possible preventive STI strategy in MSM who don't wear condoms — prophylaxis, either before or after exposure, with the antibiotic doxycycline. "That's a very good solution," Klausner said, but he believes bigger challenges remain. According to him, the existence of the report itself — which offers statistics from 2 years ago instead of more relevant recent numbers — is evidence of how the federal government isn't doing enough to fight STIs. "If we're taking the STD epidemic seriously, there should be timely and regular reporting." Klausner said he likes the idea of monthly reports, as well as more funding for prevention.
Instead, he noted, the federal government cut STI prevention funding by 40% in inflation-adjusted dollars from 2002/03 to 2018/19, according to the National Coalition of STD Directors. "Burying your head in the sand and hoping the problem goes away is not an effective strategy," he said.
It's not clear whether STI rates are on the decline because of pandemic restrictions and stay-at-home orders. Surveys suggest that a dip in casual sex early in pandemic — when much of society shut down — was only temporary, Klausner said.
Kissinger has disclosed no relevant financial relationships. Hoenigl reports research funding via his university from Gilead . Klausner has recently provided consulting services to Danaher, Cepheid, Roche, GSK, Talis Bio, SpeeDx, and Visby Medical, all manufacturers of diagnostic assays for STIs.
For more news, follow Medscape on Facebook, Twitter, Instagram, and YouTube
Medscape Medical News © 2021

Cite this: CDC: STI Rates Rise for Sixth Year in a Row - Medscape - Apr 15, 2021.