Editor's note: Find the latest COVID-19 news and guidance in Medscape's Coronavirus Resource Center.
COVID-19 vaccine clinical trials involving children and teenagers are underway. Parents need to consider several factors before enrolling their child in one of these clinical studies, and clinicians need to know how to counsel them, infectious disease experts said.
A complete understanding of the trial and consent to participate from both parent and child are essential. More than one third of Americans have received at least one dose of a COVID-19 vaccine, which could lessen concerns about the safety of the vaccines.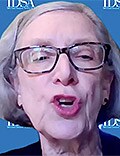 "Certainly we have had experience with these vaccines. I think it's rare that we would be rolling out a vaccine in children when we have immunized over a hundred million people," Kathryn Edwards, MD, said during an April 9 media briefing sponsored by the Infectious Diseases Society of America (IDSA).
Because of the number of people that have been immunized, "we have an enormous database with the mRNA vaccines to suggest to us that they are indeed safe," added Edwards, an IDSA fellow, professor of pediatrics at Vanderbilt University School of Medicine, and scientific director of the Vanderbilt Vaccine Research Program, Nashville Tennessee.
Assent and Altruism, Eventually
"The children need to understand what's happening, and they need to assent to participate in the study. They have to say yes, they want to do this," Edwards said.
Families also should know that a trial will involve the recording of any fevers or other reactions "quite meticulously," she added. "It also will involve some blood [draws], because we need to make sure that the children have immune responses."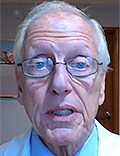 William Schaffner, MD, also an IDSA fellow, said during the briefing that he enrolled his own children in influenza vaccine trials with their assent. "I must say they were a little grumpy about that, but they did learn that things that they could do contribute to the general good. I think that that is something that children can learn.
"My children at the end...were proud to have participated in the studies," said Schaffner, a professor of medicine in the Department of Infectious Diseases at Vanderbilt University School of Medicine.
In the clinical trials, children will receive lower doses of the vaccines than adults receive, Edwards noted, which also could have safety implications.
"We may be able to get by with a fraction of the dose that will be still immunogenic, but we won't have as much [in terms of] immune reactions," she said.
Ongoing and Future Studies
Pfizer recently announced 100% efficacy of its mRNA COVID-19 vaccine for children and adolescents aged 12 to 15 years. "The reactions were pretty similar to those that we see in the adults," Edwards said.
In related news, Pfizer asked the US Food and Drug Administration to approve use of its vaccine for teenagers.
Pfizer and Moderna each launched clinical trials for COVID-19 vaccines that involved children aged 6 months to 11 years. Pfizer plans to enroll more than 4600 children in the phase 3 trial. Results may be available later in 2021. Moderna has trials underway with 12- to 17-year-olds and plans to enroll 6750 younger children in additional research.
"There are a number of other studies that are ongoing with the other vaccines in children," Edwards said. "They are very actively recruiting, and from what I understand...people are signing up."
The researchers are planning to start with adolescents and to then expand enrollment to other pediatric populations. "The clinical trials are being done in a very careful, stepwise fashion down the age range," Schaffner said.
The strategy is "to make it absolutely secure that these vaccines are safe in each age group, starting with the high schoolers, then the school-age kids, the grammar school–age kids, and then even down to infancy," he added.
Through reassurance and enrollment, the clinical trials could result in more children receiving immunization overall. One important consideration is that herd immunity will probably not be established in the United States until children are vaccinated, Anthony Fauci, MD, said during a Senate committee meeting last month.
A large proportion of Americans will need to be vaccinated to achieve herd immunity. Fauci said, "We ultimately would like to get, and have to get, children into that mix."
Damian McNamara is a staff journalist based in Miami. He covers a wide range of medical specialties, including infectious diseases, gastroenterology and neurology. Follow Damian on Twitter: @MedReporter.
For more news, follow Medscape on Facebook, Twitter, Instagram, and YouTube.
Medscape Medical News © 2021

Send news tips to news@medscape.net.
Cite this: Children and COVID-19 Vaccine Trials: What to Consider - Medscape - Apr 13, 2021.