More women with breast implants are asking for them to be removed without replacement, authors of a new guidance say, but the field has lacked formal guidelines on how to present the surgical options methodically and scientifically to patients.
Neil Tanna, MD, MBA, associate program director of plastic surgery at Northwell Health in Great Neck, New York, together with thought leaders in the field nationally, wrote guidance around the options for explantation based on the reason for the woman's request.
This guidance is likely to be useful not only for plastic surgeons, but also in primary care, which is often the first place women ask about weighing the risks surrounding breast implants against the risks of explantation.
The guidance was published online in the April issue of Plastic and Reconstructive Surgery.
"An implant removal, just like an implant placement, has to be tailored to the patient," Tanna told Medscape Medical News.
The choice boils down to what to do with the scar tissue or capsule surrounding the implant and how much risk is necessary or acceptable, Tanna said. Patients should know the risks and benefits with capsulotomy, partial capsulectomy, or total capsulectomy, he said.
The risks can be extreme, Tanna explained. For instance, total capsulectomy with incomplete resection of a mass can speed the rare lymphoma breast-implant associated anaplastic large cell lymphoma (BIA-ALCL) and cause death, the authors write.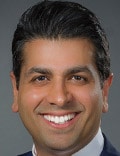 Women are making the explantation request for several reasons, Tanna said, including an implant rupture; hardening of the capsule; concern that the implant is making them sick; desire to have textured implants removed (especially the recalled Allergan textured implants); or personal preference. The article includes guidance around each of those indications.
Implant Ruptures
There is wide agreement that rupture should lead to implant removal, with or without replacement, the authors say.
"Whereas the capsule does not generally need to be removed for an isolated rupture, a significant rupture with a thickened capsule or silicone embedded in the capsule (preventing complete removal with washings) may warrant capsulectomy," they write.
BIA-ACLC
There are growing concerns about the risk for BIA-ACLC.
This uncommon but very treatable lymphoma has been linked to textured breast implants. According to the US Food and Drug Administration, as of January 2020, 733 cases had been reported.
The most common symptoms are seroma, breast pain and/or swelling, capsular contracture, overlying skin rash, and a mass or lump around the implant.
It's important for patients to realize BIA-ACLC is not breast cancer, the authors point out.
The authors write that although leaving a part of the capsule when performing a capsulectomy may be appropriate for capsular contracture or breast implant illness, "when treating BIA-ALCL, a complete and total capsulectomy surrounded by a contiguous rim of healthy margin (en bloc capsulectomy) is warranted."
They emphasize however, that deciding on an en bloc resection for a patient diagnosed with BIA-ALCL is very different than deciding on a prophylactic procedure to address cancer risk in a healthy patient who has a textured breast implant.
"Currently, there is no evidence whether a partial or total capsulectomy has any effect on risk mitigation in patients that have textured implants, but no disease," the authors write.
That lack of data presents a challenge for each surgeon in deciding the best choices regarding textured implants.
Without available data, each surgeon will need to counsel patients that a prophylactic capsulectomy may not reduce the risk for future BIA-ALCL. In addition, the surgeon should inform the patient that the complex and costly operation comes with an increased risk for death along with the potential for aesthetic harm.
In asymptomatic patients, this explantation alone or switching to a smooth implant may be appropriate and comes with less cost and risk, the authors write.
Breast Implant Illness
"There is a growing group of women who believe their implants are causing them illness, particularly autoimmune diseases," Tanna says.
No test for breast implant illness exists because the symptoms are diverse and lab results are inconsistent, but complaints should be taken seriously, the authors say.
Those with symptoms should be given the option of implant removal with or without capsulectomy, they write.
However, "[T]here is no indication for an en bloc capsulectomy, and the use of this term and this type of treatment should be discouraged and reserved only for confirmed malignancy," the authors write.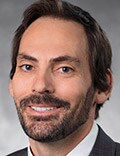 Christopher Reid, MD, director of medical student plastic surgery education at University of California San Diego Health, who did not co-author the guidance, told Medscape Medical News that it can also serve as a guide for physicians who may get questions from their patients with implants. Reid said this guidance "puts everything in one place" in a sector of the field where there is little and scattered guidance.
Particularly important, he said, is the discouragement of en bloc capsulectomy outside of confirmed malignancy.
Reid said that in the last year and a half his practice has seen a spike in the number of women asking for removal of implants, a trend he believes is tied to the 2019 recall.
This guidance may be useful for physicians in other specialties as well, he said, and may avoid unnecessary referrals to a plastic surgeon if questions can be answered in primary care, for instance.
Reid pointed out that insurance typically covers only two scenarios: documented rupture or grade 4 capsular contracture, the most severe form, which includes pain and disfigurement.
Having these discussions with women, he said, may avoid unnecessary costs as well as unnecessary risk.
Tanna and Reid have disclosed no relevant financial relationships, but several of Tanna's co-authors report financial relationships with Allergan and other relevant entities. The full list can be found with the original article.
Plast Reconstr Surg. Published online April 2021 edition. Full text
Marcia Frellick is a freelance journalist based in Chicago. She has previously written for the Chicago Tribune, Science News and Nurse.com and was an editor at the Chicago Sun-Times, the Cincinnati Enquirer, and the St. Cloud (Minnesota) Times. Follow her on Twitter at @mfrellick
For more news, follow Medscape on Facebook, Twitter, Instagram, YouTube, and LinkedIn
Medscape Medical News © 2021

Send news tips to news@medscape.net.
Cite this: Guidance Offered for Breast Implant Removal Without Replacement - Medscape - Apr 08, 2021.