For 24 years, Thomas Weiner, MD, worked as a medical oncologist at the only medical center in the rural town of Helena, Montana. Then suddenly, he wasn't.
The doctor was suspended in October 2020 and then fired in November 2020.
Weiner was "swiftly and decisively removed from patient care as soon as there was proof that patients were harmed," said the hospital, St. Peter's, in a December 2020 press statement from its CEO, Wade Johnson.
The alleged harms include unnecessary treatments and failing to refer patients to other specialists for appropriate treatment. There were also alleged failures to meet requirements related to prescribing narcotics and clinical documentation in general.
"The magnitude of Dr. Weiner's violations is staggering," Johnson said in the statement.
"We feel strongly about the steps we're taking to protect the safety of patients," Katie Gallagher, public relations specialist, St. Peter's Health, told Medscape Medical News.
Weiner, 57, who was the lone medical oncologist at the center, responded by filing a lawsuit against St. Peter's, saying he was denied due process and seeking damages and a jury trial.
His lead lawyer, J. Devlan Geddes, says that it's hard to believe that after 24 years, Weiner is suddenly someone who is a danger to patients. "Clearly something else is going on," he wrote in a court filing.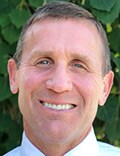 More than just a long-time staff member, Weiner had previously served on St. Peter's board of directors and as chief of medical staff and has a spotless record with the state's Board of Medical Examiners. Also, the medical oncologist had never been the subject of an internal investigation related to quality of care, his lawyers say.
The doctor's removal from St. Peter's was met with a flood of support from former patients and locals in a Facebook group, "We stand with Dr. Tom Weiner."
Formed within days after Weiner was suspended in October 2020, the social media group accumulated more than 2000 members within 24 hours, says one of its founders, Robin Burk, a local hairdresser.
Now, 5 months later, the group has grown to nearly 4000 participants and includes patients, former patients, and their loved ones. Many posts praise Weiner about his time in Helena, a small city with a micropolitan area population of about 81,000.
"About 5% of the community is on the [Weiner support group] Facebook page," says Burk, who for 20 years provided St. Peter's cancer patients with hair and wig care. "I've never heard a negative word about him," she comments.
However, St. Peter's claims in a court filing that this social media "onslaught" is being "orchestrated by Weiner and his surrogates."
"That's not true," Burk told Medscape Medical News. The widespread support is a reflection of Weiner's long-standing, well-earned reputation in the community, she emphasized.
In recent weeks, Weiner's supporters have also produced a homemade 50-page book, The Truth about Dr. Tom Weiner, featuring patient stories about his care.

Some of Weiner's patients even filed a class-action lawsuit in November 2020 against St. Peter's Health and its CEO, objecting to Weiner's removal, but the lawsuit was dismissed because of a procedural matter, as reported by the Independent Record, a local newspaper.
Locals also formed a caravan of about two dozen vehicles, outfitted with signs calling for Weiner's return, and drove around the medical center in January, the newspaper reported.
In an open letter to the community on the St. Peter's website, CEO Johnson admitted that "some" of St. Peter's cancer patients "are frustrated and find the news [of Weiner's firing] extremely difficult to accept." He also later acknowledged there was an "outpouring of feedback" after Weiner was fired, hinting at the scope of the public reaction.
What's Going On? Retaliation, Says Weiner
In court filings, Weiner's legal counsel says that there is a significant backstory here. His lawyers argue that the suspension and firing are part of a string of retaliations from hospital officials, including the chairman of the board, Mark Taylor, a local attorney, which date back to 2016. At that time, Weiner was "falsely accused...of leading the medical staff's revolt" against then–chief executive officer, who subsequently resigned after a vote of no confidence from the medical staff.
The CEO who subsequently took over, Johnson, has targeted the medical oncologist; "Mr. Johnson picked up where Mr. Taylor left off," according to a court filing from Weiner's legal team.
"They are trying to break me," Weiner wrote about his struggles with St. Peter's in a local opinion piece published last year.
Johnson and St. Peter's deny Weiner's allegations about retaliations and ill intentions.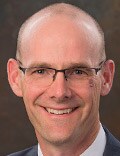 Earlier this year, Mat Rude, a former board member of St. Peter's, said Weiner's removal has been difficult for the town and for patients. "It's so hard on people," he said. "It's so hard on the people dealing with cancer." He called Weiner "an amazing guy."
Weiner has been replaced with two or three temporary oncologists, according to court documents.
On March 9, St. Peter's announced a new partnership "around oncology services" with the Huntsman Cancer Institute of the University of Utah; CEO Johnson commented in a statement that St. Peter's had "reached out" to the well-regarded Utah center in December, which was around the time Weiner was fired.
"Patient 1" Killed by Weiner, Says St. Peter's
St. Peter's deny the allegations in Weiner's lawsuit that he was targeted by the administration.
Instead, in a court document, St. Peter's states that the primary reason for the suspension of his clinical privileges (on October 15, 2020) was that Weiner had "prescribed chemotherapy treatment without documented, confirmed evidence of malignancy and that the patient died as a result of said chemotherapy."
Referred to as "Patient 1" by St. Peter's, the autopsy report indicates that there was, in fact, no evidence of cancer in the lungs of the patient. The cause of death was likely acute hypoxic respiratory failure due to acute respiratory distress syndrome, per the autopsy report.
However, Weiner says that this patient had been diagnosed with non–small cell lung cancer (NSCLC) in 2009 via needle biopsy and had received systemic therapies off and on until July 2020.
"I treated Patient 1's cancer with a new 'miracle' cancer drug called [redacted due to privacy] between 2015 and 2020," says Weiner in a court document.
Reports in the medical literature indicate "that cancer does not show up on autopsy in some patients who have been on a regimen of [redacted] for a significant period of time," he explains.
Although not named, the drug may be an immunotherapy, a number of which were approved for the treatment of NSCLC from 2015 onward and which have been shown to result in complete responses or the full eradication of tumors in some patients.
On the basis of this Patient 1 case and external reviews of Weiner's care and treatment of "several patients," the hospital concluded that Weiner's care was "below the applicable standard of care" and suspended his clinical privileges.
What happened next contributed to Weiner's firing ― only 1 month after the suspension, according to St. Peter's.
On November 5, Weiner sent the president of St. Peter's Health's Medical Group, Todd Wampler, MD, a text message stating, "FYI put a muzzle on Sasich or else."
The message referred to Randy Sasich, MD, an independent pulmonologist who sees patients at St. Peter's and was the treating provider of Patient 1.
"Dr. Wampler considered this message to be a direct threat," according to a court filing from St. Peter's lawyers.
In addition, says St. Peters, "several additional patient care concerns" were reported by other medical providers caring for Weiner's previous patients, which added to the substandard care of "several" other patients at the time of his suspension.
St. Peters also learned of Weiner's "alarming narcotic prescribing practices."
"Some patients had been prescribed these drugs [narcotics] for 5–10 years or more and had suffered complications including hospitalization for respiratory depression, altered mental status, and substance abuse," says St. Peters.
Moreover, "numerous other patients" were found to have been treated with chemotherapy that "may not have been warranted and/or were incorrect."
The hospital fired Weiner on November 17, 2020, citing all of the above factors.
Weiner has offered his side of the story in a court filing with regard to the specific accusations, including the text about Wampler, which Weiner says he sent to stop the pulmonologist from spreading rumors about his giving chemotherapy to patients who did not have cancer.
With regard to narcotic prescribing, Weiner says that he provided pain drugs to both cancer and noncancer patients at St. Peter's. The arrangement had been necessary since 2018, when St. Peter's pain management specialist left the hospital. At that time, Weiner took on about 300 patients with chronic pain, which "significantly" increased his workload, he says.
Top Money but Overworked
In recent years, Weiner had been especially busy, seeing as many as 60 patients a day, say both the doctor and the hospital. The volume was high because Weiner has been the only medical oncologist at St. Peter's for the past 5 years (a second physician had left and had not been replaced).
During that time, he was nearly always on call or working, which meant he missed events such as his sister's wedding and his father's funeral, Weiner says.
Given his patient case load, Weiner was not just one of the medical center's busiest doctors but was also among its top earners.
Robert Witham, MD, a medical oncologist from the state of Washington hired by Weiner's lawyers to assess his management of 10 patients who were highlighted by St. Peter's as receiving insufficient care, says that Weiner "is not a bad doctor and he has good skills but he is over-loaded."
None of the 10 medical records that were reviewed supported a suspension or revocation of medical staff privileges, Witham comments in his court declaration.
Witham, who also works at small rural hospital, did some math to show just how taxed Weiner has been in recent years.
Approximately 60 patient contacts on 5 days a week yields 300 patient contacts per week for 50 weeks per year, he points out. (Weiner had 2 weeks' vacation.) That is 15,000 patient contacts in person or by phone per year.
"Considering the complexity of oncology patients, he would on average deal with four new items per contact. That is 60,000 separate decisions each year," Witham commented. "How many erroneous decisions out of 60,000 are allowed?"
Weiner has one win so far in the legal struggle with St. Peter's.
A judge issued a temporary restraining order disallowing St. Peters to submit an adverse action report to the National Practitioner Data Bank (NPDB), which Weiner's lawyers have argued would likely ruin "his professional reputation and career."
The court is holding a hearing on May 20 to determine whether that order should stay in place while the case is pending.
"The Court will determine whether it believes Dr. Weiner will suffer irreparable harm if the Defendants [St. Peter's] are permitted to submit a report to the NPDB before his claims are decided on merits and whether Dr. Weiner is likely to succeed in the merits of his case," lawyer Geddes told Medscape Medical News.
St. Peter's lead legal counsel, Dave McLean, declined to comment, saying: "We do not comment on pending litigation."
For the moment, Weiner is not practicing cancer medicine and still resides in Helena, where St. Peter's is the leading healthcare provider, including oncology and other specialty care.
It may have more competition soon.
Last year, Benefis Health System of Great Falls, Montana, announced the purchase of a former mall in Helena. A freestanding clinic is planned for the site, which will "initially offer primary care and specialty care services," according to a company press statement. A Benefis spokesperson declined to tell Medscape Medical News whether that includes medical oncology services.
Nick Mulcahy is an award-winning senior journalist for Medscape. He previously freelanced for HealthDay and MedPageToday and had bylines in WashingtonPost.com, MSNBC, and Yahoo. Email: nmulcahy@medscape.net and on Twitter: @MulcahyNick.
For more from Medscape Oncology, join us on Twitter and Facebook.
Medscape Medical News © 2021

Send news tips to news@medscape.net.
Cite this: After 24 Years, Doc Fired by Hospital. Local Uproar Followed. - Medscape - Apr 08, 2021.