As a result of the COVID-19 pandemic, the United States will likely face a tsunami of death and disability from common chronic diseases that will affect society for decades, Robert Califf, MD, former commissioner of the US Food and Drug Administration (FDA), writes in an article published today in Circulation.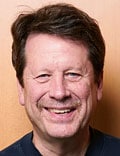 Califf says the impending tsunami of chronic health conditions — with cardiometabolic diseases, including heart disease, obesity, hypertension, and type 2 diabetes at the crest — demands swift and comprehensive action.
"Our national health statistics were headed in the wrong direction before the pandemic, and COVID has caused an acceleration of these negative trends," Califf, now head of clinical policy and strategy, Verily Life Sciences and Google Health, South San Francisco, told Medscape Medical News.
"I worry that a pandemic-weary America will not make the needed changes to blunt the predicted increase in common chronic disease deaths and disability."
"Operation Warp Evidence"
In his article, Califf calls for critical shifts in the American healthcare system to include universal healthcare and research initiatives that incorporate modern "big data" infrastructure. Improved data sharing to promote more effective and efficient prevention and treatment protocols and programs across society will also be key.
Califf says the United States also needs more real-time, in-depth tracking of chronic health conditions, akin to the rapid data dashboards that were quickly implemented and hugely successful in the tracking of COVID-19 cases, hospitalizations, and deaths.
With better information accessible more quickly, strategies to prevent and treat chronic health conditions can be measured and adapted accordingly, Califf says.
He also proposes a new effort, called Operation Warp Evidence, modeled after the rapid COVID vaccine effort known as Operation Warp Speed, which led to rapid development of COVID vaccines.
One goal of Operation Warp Evidence would be to prioritize clinical trials that compare risks and benefits of new therapies and existing therapies for chronic health conditions.
This would allow the vast pool of clinical trials to be focused on immediate interventions that can improve prevention, care, and outcomes, Califf says.
"The fight against COVID-19 has given us a glimpse of what is possible. If we act now, we can significantly reduce the damage from the impending tsunami" of disability and death from chronic health conditions, Califf concludes.
Disruptive Transformation From Trio of Challenges
The authors of an accompanying commentary note that the healthcare system has risen to the challenge of three simultaneous pandemics — COVID-19, economic disruption, and social injustice — even as many inherent fragilities have been exposed.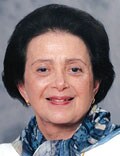 This "disruptive transformation" can be translated into sustained positive change for cardiovascular medicine and patients, write Nanette Wenger, MD, Emory University School of Medicine, Atlanta, and Sandra Jean Lewis, MD, Legacy Medical Group Cardiology, Portland, Oregon.
"Patient care will never be the same since COVID because we've learned that there are things that we can do better by telehealth, for example," Wenger told Medscape Medical News.
"But we've also learned how important direct patient contact is for a number of things, so going forward, we will probably have some kind of a hybrid model of patient care," she predicted.
Wenger also noted that the massive waves of critically ill COVID-19 patients disrupted traditional academic and research cardiology. Academic education moved to virtual settings, many research laboratories closed, and some programs fast-tracked students to join the pool of professionals caring for the influx of COVID-19 patients.
"The people who've had their careers most interrupted have been the women scientists who have children, and we will have to find ways to get these people back into the system to play catch up," Wenger said.
At the same time, COVID-19 drove the urgency to understand the disease, its course, treatments, and vaccines, and opened the door for successful new public–private partnerships that led to rapid and life-saving developments. This could be a model for future advancements, Wenger said.
"We will probably build some efficiencies into the research and the clinical trial enterprise going forward," she predicted.
"I think that there will be a number of very positive impacts from these disruptive changes, but what our challenge will be is how we can use them to improve clinical outcomes," Wenger said.
This research had no specific funding. Califf is an employee of Verily Life Sciences and Google Health (both Alphabet companies) and serves on the board of Cytokinetics. Wenger has indicated no relevant disclosures.
Circulation. Published April 6, 2021. Full text, Commentary
Medscape Medical News © 2021

Cite this: Post-COVID Wave Ahead of Death, Disability From Chronic Disease - Medscape - Apr 06, 2021.