With the stroke of a pen, President Biden signed into law a provision in the American Rescue Plan that will lift nearly 10 million children above or closer to the poverty line this year.
The expansion of the Child Tax Credit (CTC) into a child allowance is not only a significant step toward ensuring that families have money to keep a roof over their heads and food on the table in the aftermath of the pandemic, but it is also an important public health measure that will advance equity and improve family well-being.
How Will the Law Help Children?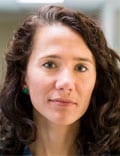 The COVID-19 pandemic and resulting economic crisis have laid bare inequities that have long existed in the United States. Well before the pandemic, 1 in 7 children in our country lived in poverty, which, due to centuries of discriminatory policies and structural racism, disproportionately affected children of color and those in immigrant families. During the current crisis, these same families have been hit hardest by illness and death from COVID-19, job loss, housing instability, and food insecurity.
The CTC expansion directly responds to the current economic crisis and is a critical down payment toward reducing child poverty and advancing equity. The new child allowance will provide periodic payments to 93% of children in the United States, including those in families with very low incomes. The payments do not count as income, so families participating in other assistance programs, such as the Supplemental Nutrition Assistance Program (SNAP), Temporary Assistance for Needy Families (TANF), or housing assistance are not penalized for the boost in financial resources.
In addition to the well-documented impacts on poverty reduction, our work and research at Boston Medical Center suggest that these changes will improve the physical and mental health of children, parents, and entire communities. Research from Children's HealthWatch consistently shows that children are healthier and have better cognitive development, and parents are less stressed and more able to meet financial goals, when families can afford food, rent, utilities, child care, and other expenses.
Getting the Word Out
Families must file taxes to claim the child allowance, which has made it more important than ever to provide tax filing services and education about these confusing rules. At Boston Medical Center, we offer pediatric families free tax preparation and financial coaching through a program called StreetCred , where staff will help families apply for the CTC and work with them to promote financial stability.
We also developed messaging that dispels myths, such as the fear of being arrested for tax evasion, and let folks know that they can claim several years of tax refunds — without penalty — at once if they have not filed their taxes for the past 3 years. As tax law changes, we will continue to adapt our messaging to get accurate information out there. Some of the effective messaging strategies we've employed include brief, systematic conversations during clinic visits, mass text and electronic health record messaging, social media, and collaborating with community-based organizations.
What Clinicians Can Do
We are lucky to work in a large hospital system with resources to support work in this area. However, all pediatricians and healthcare providers can help families in small ways. Something as simple as informing a family about the child allowance during a routine visit can be transformational. To date, the majority of the families with whom we have spoken are unaware of the credit or mistakenly think they wouldn't qualify.
A quick search on the IRS website in your area will provide IRS-sponsored Volunteer Income Tax Assistance (VITA) tax preparation sites to which you could refer your low-income patient families (income limit $56,000). You can also inform them that if their income is under $72,000, they can use free software available on the IRS website.
Tax law is complex, but the perfect should not be the enemy of the good. You can say something like, "The new stimulus bill that President Biden passed means that families with children can get a new child allowance, equal to a few hundred dollars a month for each child. To get it, you need to file your taxes."
Many of the families we see will greatly benefit from this child allowance. Parents constantly express to us their desire not only to afford basic needs, but to meet financial goals that will allow their children to thrive.
The American Rescue Plan should be praised for the tremendous step it has taken to address child poverty in the United States. The expansion of the CTC this year offers much needed reprieve for families struggling to make ends meet, but for families to reach their goals, we must make this historic expansion permanent. Our children and the future health and prosperity of our country depend upon advancing policies like the child allowance that promote financial stability, improve health, advance equity, and create a brighter future for all.
Follow Medscape on Facebook, Twitter, Instagram, and YouTube
Medscape Pediatrics © 2021 WebMD, LLC

Any views expressed above are the author's own and do not necessarily reflect the views of WebMD or Medscape.
Cite this: Pediatricians: How to Help Families Get the New Child Allowance - Medscape - Apr 05, 2021.