Depressive symptoms plus a pro-inflammatory diet that includes red meat, refined carbohydrates, and sweetened beverages like colas appears to exacerbate the risk of frailty in adults, new research suggests.
New results from the Framingham Heart Study reveal adults with depressive symptoms who reported consuming such a diet were 28% more likely to go on to develop frailty as their peers who did not have depression, but who also consumed a pro-inflammatory diet.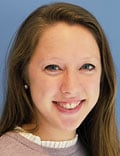 "In this cohort of middle-aged and older adults, those with depressive symptoms were particularly vulnerable to the effects of a pro-inflammatory diet on frailty onset compared to those without," investigators led by Courtney Millar, PhD, a post-doctoral fellow at Hebrew SeniorLife, Marcus Institute, Harvard Medical School, Roslindale, Massachusetts, note.
The findings were presented at the virtual Anxiety and Depression Association of America (ADAA) Conference 2021.
Diet for Frailty Prevention?
Previous research shows the dietary inflammatory index (DII) scores, which reflect a diet's inflammatory potential, is linked to an increased risk of frailty onset. A pro-inflammatory diet has also been associated with increased depression risk.
However, Millar told Medscape Medical News, "it wasn't clear [before] if depressive symptoms exacerbate the effect of a pro-inflammatory diet on frailty onset."
To determine if the association between DII score and frailty is modified by depressive symptoms in 1712 adults (mean age, 58 years; 45% male) the researchers examined baseline diet assessment from a food frequency questionnaire (FFQ) and depressive symptoms in 1998-2001 and a follow-up frailty measurement in 2011-2014.
Based on data from the FFQ, a DII score that reflects the inflammatory potential of individual diets was calculated for each study participant.
The DII was developed to assess the role of dietary inflammation in relation to health outcomes, including chronic disease. A higher DII score represents a more pro-inflammatory diet, which has fewer anti-inflammatory nutrients, such as vitamin C and flavonoids, and more pro-inflammatory nutrients, including trans- and saturated fats.
Depressive symptoms were assessed using the Center for Epidemiologic Studies Depression (CES-D) scale. Frailty was evaluated with the Fried Frailty Phenotype Criteria and was defined as the presence of three or more of the following: unintentional weight loss of 10 pounds or more over the previous year, exhaustion, low physical activity, slowness of gait speed, and weakness of grip strength.
Over the 16-year study period, 227 participants became frail. The mean DII for the full study group was –0.17. The mean DII in frail individuals was 0.08 (SD, 2.3; range, –4.9 to 5.3) and in nonfrail individuals it was –0.20 (SD, 2.3; range, –5.8 to 5.9), with a more positive score indicating a more pro-inflammatory diet.
The mean CES-D score at baseline in frail participants was significantly higher compared with nonfrail individuals (P = .03).
After adjusting for baseline age, sex, energy intake, current smoking, treatment for diabetes, cardiovascular disease, and nonmelanoma cancers, a one-unit higher DII was associated with 13% higher odds of developing frailty in those with no depressive symptoms (CES-D < 16) and 41% higher odds of developing frailty in those with depressive symptoms (CES-D > 16).
The study's finding, the investigators note, suggest "dietary modification may be a useful strategy for frailty prevention, especially in those with depressive symptoms."
Strong Determinants of Health
Commenting on the findings for Medscape Medical News, Charles B. Nemeroff, MD, PhD, Matthew P. Nemeroff Professor and chair, Dell Medical School, the University of Texas at Austin, said the study "is important" because frailty in the elderly is associated with an increased risk for hip fracture and other major medical disorders."
Nemeroff, who is also president-elect of the ADAA, was not part of the research.
"Because depression is associated with inflammation in many patients and because the pro-inflammatory diet increases inflammation, these two factors likely are strong determinants of frailty and ill health in the elderly," he said.
The study was funded by the National Institute of Aging. Millar and Nemeroff have disclosed no relevant financial relationships.
Anxiety and Depression Association of America (ADAA) Conference 2021: Abstract S1-122. Presented March 18, 2021.
For more Medscape Psychiatry news, join us on Facebook and Twitter.
Medscape Medical News © 2021

Cite this: Fran Lowry. Depressive Symptoms Plus Inflammatory Diet Add Up to Higher Frailty Risk - Medscape - Mar 30, 2021.