A radially adjustable stent retriever provided a high rate of substantial reperfusion and was associated with low rates of symptomatic intracranial hemorrhage and death in a new study.
The novel device may increase the options for endovascular therapy, researchers say.
In this study, the Tigertriever (Rapid Medical) was noninferior to a prespecified performance goal and superior to established devices, as determined from historical rates derived from trials. The device achieved first-pass successful reperfusion in approximately 6 of 10 patients and final successful reperfusion in more than 9 of 10 patients.
"The Tigertriever is a highly effective and safe device to remove thrombus in patients with large-vessel occlusion who are eligible for mechanical thrombectomy," Rishi Gupta, MD, a neurologist at Wellstar Health System Kennestone Hospital, Marietta, Georgia, said during his presentation.
Results of the TIGER trial were presented at the International Stroke Conference (ISC) 2021 and were published online March 19 in Stroke.
Endovascular therapy significantly improves outcomes of acute ischemic stroke resulting from large-vessel occlusion. However, current devices fail to achieve successful reperfusion in approximately 27% of patients, the researchers note. In addition, the devices are associated with complications such as embolization to a new territory and symptomatic intracranial hemorrhage.
The Tigertriever is a radially adjustable, fully visible stent retriever. The operator controls the device's radial expansion and force, enabling the operator to minimize vessel tension. The Tigertriever is available in Europe.
Effective Revascularization
Gupta and colleagues conducted the prospective, single-arm TIGER study to evaluate the safety and efficacy of the Tigertriever in restoring blood flow by removing clots for patients with ischemic stroke resulting from large-vessel occlusion. The investigators compared the performance of the Tigertriever to a composite performance goal criterion derived from six pivotal trials of the Solitaire and Trevo devices.
The researchers enrolled patients at 16 US sites and one site in Israel. Eligible participants had acute ischemic stroke resulting from large-vessel occlusion and moderate to severe neurologic deficits within 8 hours of symptom onset.
The study's primary efficacy endpoint was successful revascularization within three Tigertriever passes. The investigators defined successful revascularization as achieving a modified Thrombolysis in Cerebral Ischemia score of 2b to 3. Secondary efficacy endpoints were first-pass successful revascularization and good clinical outcome, which was defined as a Modified Rankin Scale score of 0 to 2.
The primary safety endpoint was the composite of symptomatic intracranial hemorrhage at 24 hours and all-cause mortality at 3 months.
The researchers enrolled 160 patients between May 2018 and March 2020. The mean age of the patients was 65 years, and 61.5% were men. The median National Institutes of Health Stroke Scale score was 17. Approximately 66% of patients received tissue plasminogen activator (tPA), and the median time to tPA administration was 95 minutes.
Most occlusions were in the M1 segment of the middle cerebral artery (MCA) (57.3%) or the M2 segment of the MCA (19.7%). Approximately 21% of occlusions were in the internal carotid artery.
Successful revascularization was achieved in 84.6% of participants within three passes of the Tigertriever device. This rate surpassed the 63.4% performance goal and the 73.4% historical rate.
Successful revascularization was achieved in 57.8% of cases on first pass. After three passes, the rate was 84.6%. The rate of good clinical outcome at 90 days was 58% with the Tigertriever and 43% with the historical control.
The rate of symptomatic intracranial hemorrhage at 24 hours and mortality at 90 days was 18.1% with the Tigertriever and 20.4% with the historical control.
The rates of symptomatic hemorrhage and of embolization to a new territory with the Tigertriever were lower than with other devices, despite the relatively infrequent use of balloon guide catheters in the study, said Gupta.
Unmeasured Confounding
"I congratulate the TIGER investigators for an interesting study that looked at a novel stentriever with adjustable radial size and force," Adam de Havenon, MD, assistant professor of neurology at the University of Utah School of Medicine. Salt Lake City, Utah, told Medscape Medical News. "This intuitive concept shows promise in comparison to historical controls, and I look forward to hearing more about this exciting technology."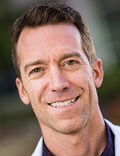 The major advantage of the use of a composite historical control in the study is that fewer patients are needed for a trial, said de Havenon. This design makes the trial more economical and enables it to be completed more quickly.
"The impact is that a real-world patient could receive a beneficial treatment even sooner if it was shown to be beneficial with this study design," he added. "The disadvantage is that there is unmeasured confounding because the historical controls come from trials during different time periods and at different centers and countries, with unique demographics that may not match well with your cohort."
Statistical methodology helps mitigate this unmeasured confounding, but it remains a concern in the quest for a high level of evidence, de Havenon added.
The data suggest that the Tigertriever is a viable alternative to other stent retrievers, but they do not support its preferential use, he said.
"If the goal is to have the Tigertriever be considered a viable treatment option for large-vessel occlusion stroke, then [the researchers] have accomplished that with this study, which provides the needed data for FDA approval of the device," said de Havenon.
"However, these data introduce the possibility of superiority but do not definitely show that," he concluded. "To do so, they would need a randomized trial with a comparator device or devices and, as a result, a larger sample size."
The study was funded by Rapid Medical. Gupta was one of the principal investigators for this study and for studies sponsored by Stryker Neurovascular, Zoll, and Vesalio. He served on the clinical events committee of a trial sponsored by Penumbra and has acted as a consultant for Cerenovous. De Havenon has disclosed no relevant financial relationships.
International Stroke Conference (ISC) 2021: Late-breaking abstract 10. Presented March 19, 2021.
Stroke. Published online March 19, 2021. Abstract
For more Medscape Neurology news, join us on Facebook and Twitter.
Medscape Medical News © 2021

Send news tips to news@medscape.net.
Cite this: Radially Adjustable 'Tigertriever' Safe, Effective in Stroke - Medscape - Mar 26, 2021.