Approximately 68 million cases of sexually transmitted infections (STIs) are reported in the United States each year, yet antiquated approaches to STI prevention, in addition to healthcare inequities and lack of funding, have substantially prevented providers and officials from curbing the spread. In response to rising case numbers, the National Academies of Sciences, Engineering, and Medicine released a report this week with recommendations to modernize the nation's STI surveillance and monitoring systems, increase the capabilities of the STI workforce, and address structural barriers to STI prevention and access to care.
Given the rising rates of STIs and the urgent, unmet need for prevention and treatment, the Centers for Disease Control and Prevention's National Association of County and City Health Officials commissioned the National Academies to develop actionable recommendations to control STIs. The new report marks a long road toward the public's willingness to discuss sexually transmitted disease (STD), or what a 1997 Institute of Medicine report described as a "hidden epidemic" that had been largely neglected in public discourse.
Jeffrey Crowley, MPH, committee member and an author of the new National Academies report, told Medscape Medical News that despite the increased openness to discuss STIs in today's society, STD rates since the late 1990s have gotten much worse. Lack of appropriate governmental funding for research and drug development, structural inequities, and persisting stigmatization are key drivers for rising rates, explained Crowley.
Addressing Structural Barriers to STI Prevention
Playing a prominent role in the National Academies report are issues of structural and institutional barriers to STI prevention and care. In the report, the authors argue that a policy-based approach should seek to promote sexual health and eliminate structural racism and inequities to drive improvements in STI management.
"We think it's these structural factors that are central to all the inequities that play out," said Crowley, "and they either don't get any attention or, if they do get attention, people don't really speak concretely enough about how we address them."
The concrete steps, as outlined in the report, begin with addressing factors that involve the healthcare industry at large. Automatic STI screening as part of routine visits, alerts in electronic health records (EHRs) that remind clinicians to screen patients, and reminders to test patients can be initial low-cost actions healthcare systems can take to improve STI testing, particularly in marginalized communities. Crowley noted that greater evidence is needed to support further steps to address structural factors that contribute to barriers in STI screening and treatment access.
Given the complexities inherent in structural barriers to STI care, the report calls on a whole-government response, in partnership with affected communities, to normalize discussions involving sexual well-being. "We have to ask ourselves how we can build healthier communities and how can we integrate sexual health into that dialogue in a way that improves our response to STI prevention and control," Crowley explained.
Harnessing AI and Dating Apps
The report also addresses the power of artificial intelligence (AI) to predict STI rates and to discover trends in risk factors, both of which may improve STI surveillance and assist in the development of tailored interventions. The report calls for policy that will enable companies and the government to capitalize on AI to evaluate large collections of data in EHRs, insurance claims databases, social media, search engines, and even dating apps.
In particular, dating apps could be an avenue through which the public and private sectors could improve STI prevention, diagnosis, and treatment. "People want to focus on this idea of whether these apps increase transmission risk," said Crowley. "But we would say that this is asking the wrong question, because these technologies are not going away." He noted that private and public enterprises could work together to leverage these technologies to increase awareness of prevention and testing.
Unifying the STI/HIV and COVID-19 Workforce
The report also recommends that the nation unify the STI/HIV workforce with the COVID-19 workforce. Given the high levels of expertise in these professional working groups, the report suggests unification could potentially address both the current crisis and possible future disease outbreaks. Combining COVID-19 response teams with underresourced STI/HIV programs may also improve the delivery of STI testing, considering that STI testing programs have had to compete for resources during the pandemic.
Addressing Stigma
The National Academies report also addresses the ongoing issue of stigma, which results from "blaming" individuals and the choices they make so as to create shame, embarrassment, and discrimination. Because of stigma, sexually active people may be unwilling to seek recommended screening, which can lead to delays in diagnosis and treatment and can increase the risk for negative health outcomes.
"As a nation, we've almost focused too intently on individual-level factors in a way that's driven stigma and really hasn't been helpful for combating the problem," said Crowley. He added that instead of focusing solely on individual-level choices, the nation should instead work to reframe sexual health as a key aspect of overall physical, mental, and emotional well-being. Doing so, he suggests, could create more opportunities to address structural barriers to STI prevention and ensure that more prevention and screening services are available in stigma-free environments.
"I know what we're recommending is ambitious, but it's not too big to be achieved, and we're not saying tomorrow we're going to transform the world," Crowley concluded. "It's a puzzle with many pieces, but the long-term impact is really all of these pieces fitting together so that, over time, we can reduce the burden STIs have on the population."
Implications for Real-World Change
H. Hunter Handsfield, MD, professor emeritus of medicine for the Center for AIDS and STD at the University of Washington, Seattle, Washington, told Medscape Medical News that this report essentially is a response to evolving societal changes, new and emerging means of social engagement, and increased focus on racial/ethnic disparities. "These features have all come to the forefront of healthcare and general policy discussions in recent years," said Handsfield, who was not part of the committee that developed the NAS report.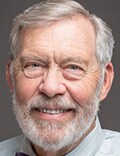 Greater scrutiny on public health infrastructure and its relationship with health disparities in the United States makes the publication of these new recommendations especially appropriate during this era of enhanced focus on social justice. Although the report features the tone and quality needed to bolster bipartisan support, said Handsfield, it's hard to predict whether such support will come to fruition in today's political environment.
In terms of the effects the recommendations may have on STI rates, Handsfield noted that cherry-picking elements from the report to direct policy may result in its having only a trivial impact. "The report is really an appropriate and necessary response, and almost all the recommendations made can be helpful," he said, "but for true effectiveness, all the elements need to be implemented to drive policy and funding."
National Academies Press. Sexually Transmitted Infections: Adopting a Sexual Health Paradigm. 2021. Full text
Brandon May is a freelance medical journalist who has also written for ASCO Daily News, CenterWatch Weekly, and Oncology Times. He resides in Brooklyn, New York. He can be reached on Twitter @brandonmilesmay.
For more news, follow Medscape on Facebook, Twitter, Instagram, and YouTube.
Medscape Medical News © 2021

Send news tips to news@medscape.net.
Cite this: New NAS Report Seeks to Modernize STI Paradigm - Medscape - Mar 25, 2021.