Surgeons and anesthesiologists at Southern California Permanente Medical Group (SCPMG) in Irvine, California have reported a high prevalence of sexist, racial, and ethnic microaggressions, and these are associated with high rates of physician burnout, according to a cross-sectional survey conducted in January and February 2020.
The results of the survey, which included 588 respondents, were published online March 24 in JAMA Surgery.
Of the 249 female physician respondents, 245 (94%) reported sexist microaggressions. Of 367 racial/ethnic minority physician respondents, 299 (81%) reported racial/ethnic microaggressions.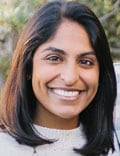 "Although we are unable to assume causality, the association of physician burnout with sexist and racial/ethnic microaggressions provides a valuable response to the call to further investigate this intersection," report lead author Neha T. Sudol, MD, from SCPMG's Division of Female Pelvic Medicine and Reconstructive Surgery, and colleagues.
"We do not think this data will surprise anyone who experiences microaggressions," she told Medscape Medical News. "For some of us, it was cathartic to know, with quantitative certainty, we are not alone.
"We also recognize, that for others, our findings are hard to bear. And though it may come as a surprise to those who are not impacted by microaggressions, or even for allies who didn't realize the sheer magnitude of these microaggressions, those who are surprised by these findings represent our opportunity — our starting point to engage together in efforts that advance our common and healthier understanding of one another."
The study showed the overall prevalence of physician burnout was 47% (280 of 588 physicians), with strong associations between burnout and microaggressions.
"The self-reported sex distribution was binary, with 259 (44%) identifying as female and 329 (56%) identifying as male," note the authors. "A total of 367 individuals (62%) identified as being in a racial/ethnic-minority group, with an equal distribution of female and male individuals." The most common racial/ethnic-minority group was Asian.
The primary outcome was prevalence and nature of sexist and racial/ethnic microaggressions against female and racial/ethnic-minority surgeons and anesthesiologists, with secondary outcomes of frequency and severity of microaggressions, prevalence of physician burnout, and associations between microaggressions and physician burnout. These outcomes were measured using the Maslach Burnout Inventory (MBI), the Racial Microaggression Scale (RMAS), and the Sexist Microaggression Experience and Stress Scale (Sexist MESS).
Among the female respondents who reported sexist microaggressions, 123 (47%) experienced cumulative microaggressions or microaggressions across all seven subscales of the MESS.
"The most commonly experienced microaggression was environmental invalidations, described as overhearing or seeing degrading terms or images about females (222 of 259 [86%])," the authors report. "The next most common microaggression was leaving gender at the door, described as feeling pressure to overcompensate, hide emotions, or intentionally appear less feminine at work, which occurred in 188 of 259 female respondents (73%). Sexual objectification was reported by 114 of the 259 female respondents (44%) and was highest for those in URM [underrepresented minority] groups (24 of 39 [61%]; P = .02)."
Among the racial/ethnic-minority physicians who reported racial/ethnic microaggressions, 67 (18%) experienced cumulative microaggressions across all six subscales of the RMAS.
"The most commonly reported microaggression was environmental or few role models, authority figures, and coworkers of the same race (246 of 367 [67%])," the investigators write "This microaggression was significantly higher for female physicians (120 of 162 [74%]), those who identified as being in a URM group (52 of 58 [90%]), and South Asian physicians (33 of 47 [70%]).
"The foreigner subscale, feeling targeted for being 'not a true American' or being a 'foreigner,' was the next most common microaggression (187 of 367 [51%]) and occurred more commonly in female (94 of 162 [58%]), Asian (108 of 189 [57%]), South Asian (28 of 47 [60%]), and Middle Eastern (21 of 39 [54%]) physicians. The criminality subscale, being perceived as scary or aggressive or being singled out by law enforcement because of race/ethnicity, had the lowest frequency (18 of 367 [5%]) but was unique to and significantly higher for Black (11 of 23 [48%]) and Hispanic (3 of 31 [10%]) physicians."
Fortunately, the frequencies and perceived effects of both sexist and racial/ethnic microaggressions were relatively low. For example, the median frequency of sexist microaggressions was "a few times," and the respondents most typically judged them to be "minimally stressful."
However, the authors write, "because of the cumulative effect of microaggressions and the tendency for individuals to minimize these experiences, we argue that the frequency definition used in this study accurately reflects the lived experience and supports our belief that microaggressions that occur a few times are a few times too many."
As for the link between microaggressions and burnout, logistic regression models showed that female physicians who experienced microaggressions, regardless of race/ethnicity, were more likely to report physician burnout compared with their White, male colleagues.
"Our high prevalence of microaggressions is consistent with published reports that surgical environments are wrought with sexism and racial/ethnic bias," they noted, and "echo the marked inequity of female leadership in surgery, despite increasing rates of female surgeons overall…These findings highlight the gaps in empathy and compassion within the medical community and society at large."
Sudol added in an email to Medscape that "it is important to note that the survey was not time-specific, and the rates of microaggressions likely represent physicians' cumulative experiences both inside and outside of our organization. From an operational standpoint, the data highlights the importance of holding each other accountable through codes of conduct and other initiatives that empower marginalized groups and encourage allyship. Historically, our organization has been committed to ensuring and valuing equity, diversity and inclusion and we are fortunate to have their support to do work that we trust will inspire meaningful change."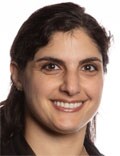 In an invited commentary on the study, Arghavan Salles, MD, PhD, a bariatric surgeon and special advisor for diversion equity and inclusion programs at the Department of Medicine at Stanford University, and Madeline B. Torres, MD, from the Department of Surgery at The Pennsylvania State University College of Medicine, Hershey, write that "as the field of medicine aspires to create more inclusive environments, understanding microaggressions is critical."
"My take-away is that these are the types of comments and experiences that should pretty much never be had. And whether they occur rarely, sometimes, or frequently just shows how far a workplace has to go," Salles told Medscape.
"Organizations and professional communities must create and implement solutions to address the prevalence of microaggressions and their association with burnout and attrition in medicine," they write.
The study was funded by a grant from the Regional Research Committee of the Southern California Permanente Medical Group . The study authors and editorialists have disclosed no relevant financial relationships.
For more news, follow Medscape on Facebook, Twitter, Instagram, YouTube, and LinkedIn
Medscape Medical News © 2021

Send news tips to news@medscape.net.
Cite this: Sexual, Racial Microaggressions Common in Surgery and Anesthesiology - Medscape - Mar 25, 2021.