The US Senate voted mostly along party lines to confirm Vivek H. Murthy, MD, MBA, to serve as the 21st Surgeon General of the United States.
Seven Republicans — Bill Cassidy (Louisiana), Susan Collins (Maine), Roger Marshall (Kansas), Susan Murkowski (Alaska), Rob Portman (Ohio), Mitt Romney (Utah), and Dan Sullivan (Alaska) — joined all the Democrats and Independents in the 57-43 vote approving Murthy's nomination.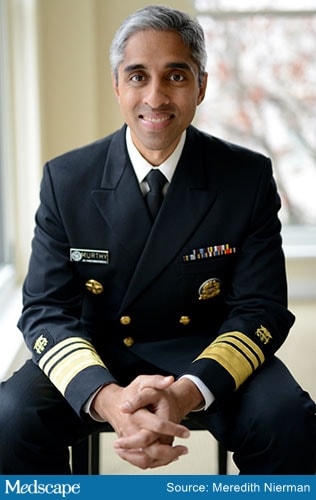 Murthy, 43, previously served as the 19th Surgeon General, from December 2014 to April 2017, when he was asked to step down by President Donald J. Trump.
Surgeon Generals serve 4-year terms.
During his first tenure, Murthy warned of the explosion in youth use of e-cigarettes, issued the first-ever Surgeon General's report on the crisis of addiction, and issued a call to action to physicians to help battle the opioid crisis.
When Murthy was nominated by President-elect Joe Biden in December, he was acting as cochair of the incoming administration's COVID-19 transition advisory board.
Early in 2020, before the COVID-19 pandemic hit, Murthy published a timely book: Together: The Healing Power of Human Connection in a Sometimes Lonely World.
He earned his bachelor's degree from Harvard and his MD and MBA degrees from Yale. He completed his internal medicine residency at Brigham and Women's Hospital in Boston, served as a hospitalist at that institution, and later joined Harvard Medical School as a faculty member in internal medicine.
He is married to Alice Chen, MD. The couple have two children.
Alicia Ault is a Lutherville, Maryland-based freelance journalist whose work has appeared in publications including Smithsonian.com, the New York Times, and the Washington Post. You can find her on Twitter @aliciaault.
For more news, follow Medscape on Facebook, Twitter, Instagram, and YouTube.
Medscape Medical News © 2021

Cite this: Murthy Confirmed as Surgeon General, With Some GOP Support - Medscape - Mar 24, 2021.