Editor's note, 23 March 2021: This article was updated with information from a Downing Street briefing.


These are the UK coronavirus stories you need to know about today.
Day of Reflection
Today marks a year since the first UK lockdown and the end of life charity Marie Curie organised a day of reflection. A minute's silence was held at midday and a doorstep candle, phone, or torch 'beacon of remembrance' is due at 8pm.
By this day a year ago 938 people had died with the virus. Today daily reported deaths within 28 days of a positive test stand at 126,172. Deaths with COVID-19 on the death certificate stood at 146,487 to 5 March.
PA Media analysis found that at least 247 frontline health and care workers have died with COVID-19.
The Health Foundation estimated that up to 1.5 million potential years of life have been lost, with those who died losing up to 10 years of life on average. Almost three quarters of those who died were aged over 75, with people in this age group losing an average 6.5 years of life.
Dr Susan Hopkins, Public Health England's strategic response director for COVID-19, said: "This virus has left no one untouched and it has been the most challenging time both personally and professionally that many of us have ever faced."
Prime Minister Boris Johnson called the year "one of the most difficult in our country's history".
Chief Medical Adviser Professor Chris Whitty was asked if the virus could be eliminated. He told a Downing Street briefing: "I regret to say that I think the chances of eradicating this disease, which means getting rid of it absolutely everywhere, are as close to zero as makes no difference."
NICE Single COVID Guideline
The National Institute for Health and Care Excellence (NICE) has replaced its previous rapid COVID-19 guidelines with a single guideline.
The guideline covers management of clinically or lab-diagnosed COVID-19 for children, young people, and adults in all care settings. It covers key symptoms of COVID-19 for identifying patients with severe illness, including confusion, reduced oxygen levels, and shortness of breath.
Two earlier drug recommendations have also been updated. Remdesivir should now be considered for adults and children over the age of 12 who are receiving oxygen in hospital, but who are not on advanced respiratory support. Heparins can be considered as treatment options for some COVID-19 patients.
The "living guideline" was developed using the MAGICapp evidence sharing platform. Dr Paul Chrisp from NICE said: "The pandemic has driven new collaborative and international ways of working, and by sharing high-quality evidence with our colleagues around the world we have been able to develop this guidance more quickly."
Lockdown Roadmap
MPs will vote on England's lockdown roadmap and the Coronavirus Act on Thursday.
Some measures are due to be eased on 29 March and, potentially, all restrictions could be lifted from 21 June.
However, ministers have committed to review the impact of each change before moving to each new phase. Yesterday Boris Johnson warned that a third wave will "wash up on our shores" from Europe.
Commenting via the Science Media Centre (SMC), Dr Stephen Griffin, associate professor, School of Medicine, University of Leeds, said: "The admission from the Prime Minister that the growing wave of European infections will likely affect the UK in due course seems is deeply troubling, and entirely at odds with the mantra of data rather than dates. Merely carrying on with the UK roadmap unchanged in light of these events is reminiscent of the blinkered attitudes from last summer that ultimately led to the resurgence in the autumn and repeated lockdowns. Prevention is better than cure."
Germany has extended its lockdown until April 18 and is planning an Easter 'circuit-breaker' with Chancellor Angela Merkel saying: "We are now basically in a new pandemic. The British mutation has become dominant."
Anyone travelling abroad from England will face a £5000 fine from next week. There are travel exemptions for those involved in clinical trials or studies, or for medical treatment.
Deaths
Weekly deaths in England and Wales to 12 March fell below the 5-year average for the first time since 4 September, according to the Office for National Statistics.
Deaths involving COVID-19 accounted for 13.7% of all deaths compared with 18.2% the previous week.
Commenting via the SMC, Professor Neil Ferguson, director of the MRC Centre for Global Infectious Disease Analysis, Imperial College London, said: "The new ONS data on deaths is encouraging in suggesting the second devastating wave of the pandemic is behind us. But calling epidemics 'waves' can be misleading, in implying a phenomenon which has reached a natural end. That is not the case here. The rapid decline in deaths we've thankfully seen is entirely because of the lockdown and the rapid rollout of vaccines. So while I'm optimistic that we will be able to return to something more like normal in the next few months, we need to remain vigilant and cautious in the pace with which social distancing is relaxed – particularly given the threat still posed by new variants of the virus."
Care Home Staff Mandatory Jabs?
The Telegraph (paywall) reported that the Government is considering compulsory COVID-19 vaccination for care home workers in England to protect residents. Health Secretary Matt Hancock confirmed to Sky News that this is being considered but "no decisions have yet been taken". He pointed to a "clear precedent" with mandatory hepatitis B vaccinations for doctors.
The move would raise legal and ethical issues. Earlier this month, UNISON General Secretary, Christina McAnea, said: "Mandatory jabs are counterproductive and likely to make those who are hesitant even more so. This will do nothing to help health and care sectors that are already chronically understaffed."
Oxford Jab Data Concerns
The US Data and Safety Monitoring Board (DSMB) has raised concerns about yesterday's AstraZeneca positive press release data.
The US National Institute of Allergy and Infectious Diseases (NIAID) said: "The DSMB expressed concern that AstraZeneca may have included outdated information from that trial, which may have provided an incomplete view of the efficacy data. We urge the company to work with the DSMB to review the efficacy data and ensure the most accurate, up-to-date efficacy data be made public as quickly as possible."
AstraZeneca responded in a statement: "The numbers published yesterday were based on a pre-specified interim analysis with a data cut-off of 17 February. We have reviewed the preliminary assessment of the primary analysis and the results were consistent with the interim analysis. We are now completing the validation of the statistical analysis.
"We will immediately engage with the independent data safety monitoring board (DSMB) to share our primary analysis with the most up-to-date efficacy data. We intend to issue results of the primary analysis within 48 hours."
Common Cold Protection?
A University of Glasgow laboratory study published in the Journal of Infectious Diseases suggests that infection with the common cold rhinovirus could provide some level of protection against SARS-CoV-2.
Corresponding author, Professor Pablo Murcia, said: "Our research shows that human rhinovirus triggers an innate immune response in human respiratory epithelial cells which blocks the replication of the COVID-19 virus, SARS-CoV-2. This means that the immune response caused by mild, common cold virus infections, could provide some level of transient protection against SARS-CoV-2, potentially blocking transmission of SARS-CoV-2 and reducing the severity of COVID-19."
Dr Julian Tang, honorary associate professor/clinical virologist, University of Leicester, commented that the study was "intriguing and needs further confirmation".
Infliximab
Exeter's CLARITY observational study involving 6935 UK hospital patients suggests the IBD biologic drug infliximab "blunted" the body's immune response to COVID-19 infection. The findings are published online in the journal Gut.
Compared with another biologic, vedolizumab, fewer patients treated with infliximab had detectable antibodies to the virus in their blood than those treated with vedolizumab (3.4% vs 6%).
Also, 48% of those treated with infliximab subsequently developed antibodies compared to 83% of those treated with vedolizumab.
Study lead, Professor Tariq Ahmad, said: "The poor antibody responses observed in patients treated with infliximab raise the possibility that some patients may not develop protective immunity after COVID-19 infection, and might be at increased risk of reinfection. What we don't yet know is how use of anti-TNF drugs will impact antibody responses to vaccination."
Clinical Research
The NHS across the UK is being encouraged to put delivery of research at the heart of everything it does as part of what the Government is calling a "bold vision for the future of clinical research delivery".
The plans are set out in a document called 'Saving and improving lives: the future of UK clinical research delivery'.
Dr William van't Hoff, chief executive NIHR Clinical Research Network, said: "Our learning from the pandemic shows that embedding clinical research within the NHS is achievable and delivers both for patients as well as for the NHS. Through implementation of this vision, more healthcare professionals will be able to become involved in research, improving care and benefiting patients across the country."
One example is the assessment of dexamethasone for COVID-19 trialled in the NHS by Oxford's RECOVERY trial. The drug can reduce mortality in hospitalised COVID-19 patients needing oxygen by 18%, and ventilation by 36%.
NHS England said it had so far saved 22,000 lives in the UK and an estimated one million worldwide.
Waiting List 'Worse Than Death'
UK-wide EQ-5D scores of 'worse than death' for orthopaedic patients have risen from 19% to 35% for hip operations, and from 12% to 22% for knee operations, according to a University of Edinburgh survey published in The Bone and Joint Journal.
Consultant Hip and Knee Surgeon, Ms Chloe Scott, said: "This study shows how severe living with arthritis is. We know that joint replacements can be life changing and, in our view, these operations are not 'elective' and our patients should not be at the bottom of the pile as we restart surgery."
New Emoji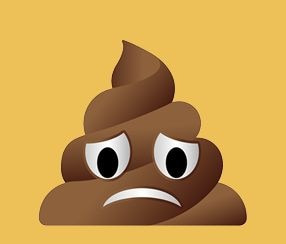 The Campaign Against Living Miserably (Calm) is asking the Unicode Consortium for a new version of the pile of poo emoji with a sad face. The current pile of poo character has a smiley face. The charity says a sad one would be another way to let loved ones know that things aren't great during the pandemic.
See more global coronavirus updates in Medscape's Coronavirus Resource Centre.
© 2021 WebMD, LLC

Send comments and news tips to uknewsdesk@medscape.net.
Cite this: Tim Locke. UK COVID-19 Update: Day of Reflection, NICE Guidance, Common Cold Protection? - Medscape - Mar 23, 2021.