More individuals are using medical cannabis, but the increase appears to be more pronounced among seniors, new research suggests.
Results of a large Canadian survey study show that the proportion of older users among total users increased from 17.6% before 2017 to 26.7% in 2018 and 31.2% in 2019. The proportion of older users was 22.7% in 2020, but there were fewer participants in this latest sample (8869 in 2019 and 5644 in 2020).
The majority of older respondents reported that they use cannabis to relieve pain and prefer cannabidiol (CBD) oils to other formulations. Many also reported a reduction in the use of opioids, as well as improved mood and sleep.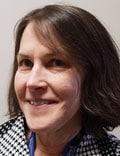 Because a greater number of older adults use medical cannabis, it is important to gather information on such use in this population, coinvestigator Krista L. Lanctôt, PhD, senior scientist, Sunnybrook Health Sciences Center, Toronto, Canada, said.
"Cannabis effects may differ in older adults due to altered metabolism, comorbidities, and use of concurrent medications," Lanctôt told Medscape Medical News.
However, she noted that there is limited evidence on the safety and efficacy of medical cannabis.
The study findings were presented at the virtual American Association for Geriatric Psychiatry (AAGP) 2021.
Increased Use
Researchers obtained data from patient surveys conducted by a commercial medical cannabis provider from October 2014 to October 2020. Respondents provided information on demographics, social and health details, cannabis products used, self‐perceived changes in symptoms, and changes in medications.
The analysis included 9766 older cannabis users (23.1% of the total sample). Of these, 60% were women. The mean age was 72.3 years.
Although it is not clear from the study why the proportion of older cannabis users is increasing, Lanctôt noted that medical cannabis use is on the rise in general. She also pointed out that cannabis was legalized in Canada in October 2019.
In the survey, older cannabis users said they preferred CBD over tetrahydrocannabinol (THC). Almost half (45.2%) used CBD oil almost exclusively, and 30.5% used it mostly but with some THC. They also said they preferred higher doses of cannabis oil formulations.
Many participants reported using other medications. About 44.5% were taking over-the-counter analgesics, 28.3% were taking opioids, 24.5% were taking nonsteroidal anti-inflammatory drugs, 21.4% were taking antidepressants, and 12.3% were taking benzodiazepines.
Although for some participants, the use of some medications had not changed since they had started taking medical cannabis, more than 40% of older opioid users said their opioid doses had "mildly" or "significantly" decreased.
Some cannabis users reported dry mouth, drowsiness, and dizziness. Such symptoms "call for studies of adverse effects in older adults where falls and driving impairments are of concern," the investigators note.
As for changes in quality of life over time, almost a third of the participants reported an improvement in pain of at least 50%, and many reported better sleep and mood. However, 15% to 20% reported no improvement or worsening of these factors.
The researchers have not yet analyzed whether trends in cannabis use differ between younger and older seniors, said Lanctôt. The investigators highlighted the need for future "systematic studies of efficacy and safety" for older cannabinoid users.
Still, these new results highlight the importance of asking patients about their medical cannabis use, Lanctôt said.
"Elderly patients are comprising a larger proportion of medical cannabis users over time, and these patients may be using cannabis more for psychiatric disorders," she added.
"Illuminating Step"
Commenting on the study for Medscape Medical News, Kirsten Wilkins, MD, associate professor of psychiatry at Yale School of Medicine, New Haven, Connecticut, who works in geriatric psychiatry at the VA Connecticut Healthcare System, said it provides "an illuminating step" in understanding cannabis use by older persons.
"With the aging of the baby boomer generation, increased availability of cannabis clinics and dispensaries, and limited data regarding the efficacy and safety of cannabis, it's important for us to understand patterns of cannabis use among older adults," Wilkins said.
American Association for Geriatric Psychiatry (AAGP) 2021: Abstract NR 07. Presented March 18, 2021.
For more Medscape Psychiatry news, join us on Facebook and Twitter.
Medscape Medical News © 2021

Send news tips to news@medscape.net.
Cite this: Medical Cannabis Use Rising Among Older Adults - Medscape - Mar 22, 2021.