Editor's note: Find the latest COVID-19 news and guidance in Medscape's Coronavirus Resource Center.
While there is still no "game-changer" for treating COVID-19, the Infectious Diseases Society of America (IDSA) continues to examine available and potential treatments as new evidence emerges.
Combination use of the monoclonal antibodies bamlanivimab and etesevimab to treat outpatients with mild-to-moderate disease at risk of progressing to severe COVID-19, for example, is a new recommendation in IDSA guidelines released March 5.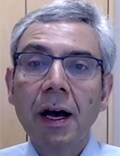 The society also updated its guidance on use of tocilizumab, pointed to less evidence on bamlanivimab monotherapy, and recommended against use of ivermectin outside of clinical trials.
"I would say to all the patients and everyone in the country who gets COVID-19 is check in with your clinician about what options there are for treatment because this is a rapidly evolving field," said Rajesh T. Gandhi, MD, cochair of the expert panel that updated the IDSA Guidelines on the Treatment and Management of COVID-19 and an IDSA Fellow, during a media briefing March 18.
"What may have been the case 6 months ago has changed," said Gandhi, director of HIV Clinical Services and Education at Massachusetts General Hospital in Boston.
The expert panel also aims to help physicians and patients make sense of the large amount of COVID-19 research coming out on a continuous basis.
"We still have an overwhelming avalanche of COVID-19 studies of varying quality of evidence. We still have misinformation about COVID-19 therapies that are influencing patients, policies, and healthcare providers," said Adarsh Bhimraj, MD, cochair of the IDSA COVID-19 treatment panel, during the briefing.
"It starts with messaging to our clinical colleagues. One thing we do know is that most patients do have a close relationship with their physician," Gandhi said. "We try to synthesize information in the way that presents what does work and what doesn't work...and then I think from there it gets out to patients," said Bhimraj, who is head of the Neurologic Infectious Diseases Section in the Department of Infectious Diseases at the Cleveland Clinic and an IDSA Fellow.
New Recommended Combination
The recommendation for bamlanivimab and etesevimab in certain outpatients stems from a clinical trial with more than 1000 participants. This research revealed a significantly lower rate of hospitalization and death among people who received the monoclonal antibody cocktail, Gandhi said.
The FDA granted emergency use authorization (EUA) for bamlanivimab plus etesevimab on February 10. The agency also granted EUAs for bamlanivimab monotherapy and the combination of casirivimab and imdevimab in November to treat outpatients with mild-to-moderate COVID-19.
The IDSA panel reviewed evidence for these two authorized therapies but noted that data come from smaller studies. "It is possible that bamlanivimab by itself or the casirivimab and imdevimab cocktail may have a similar clinical benefit, but the data thus far are more limited," Gandhi said.
"We expect there will be more data coming," he added.
Monoclonals and Virus Variants
Similar to evidence for varying effectiveness of the COVID-19 vaccines against variants, the effectiveness of monoclonal antibodies might change.
"I know this is on all of our minds right now," Gandhi said. Evidence suggests that the B.1.1.7 variant first identified in the United Kingdom may be susceptible to monoclonal antibody treatment, he said. In contrast, these agents might be less effective against variants recently identified in South Africa, California, and New York City, at least in laboratory experiments.
More research is needed, Gandhi added. Public health officials throughout the United States continue to track local variant data, and IDSA "will modify recommendations as we get more information."
Better Clarity 1 Year Out
IDSA first released treatment guidelines in April 2020, a time in the pandemic when there was insufficient evidence for all potential treatments. "Clinicians, including ourselves, were using the 'kitchen sink' approach because we didn't yet know how to treat COVID-19," Gandhi said.
"Now, about a year later, we do have sufficient data to support several effective treatments," he added. "And equally importantly, we also know about what doesn't really work."
In addition to some monoclonal antibodies, scientific evidence suggests the steroid dexamethasone, the anti-inflammatory baricitinib, and the antiviral remdesivir have efficacy as COVID-19 treatments, he said.
"What doesn't work? We know now that hydroxychloroquine does not work. Ritonavir, an HIV medicine, does not work. Azithromycin, an antibacterial, does not work."
"So we have made real progress," Gandhi said.
A New Take on Tocilizumab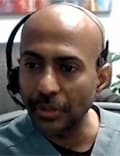 Based on landmark studies, including REMAP-CAP and RECOVERY, IDSA updated its recommendation for the monoclonal antibody tocilizumab
The open-label trials linked tocilizumab with a decrease in mortality and improvement in other clinical outcomes, Bhimraj said. Some limitations in the evidence didn't allow the panel to determine which people with COVID-19 are most likely to benefit, although "it did show some benefit in patients who are already receiving steroids who are still sick."
The guidelines suggest use of tocilizumab in hospitalized patients who continue to have elevated blood markers even after receiving steroids and are therefore at risk for progression to severe COVID-19.

A Limited Recommendation on Ivermectin
The antiparasitic ivermectin "has been gaining popularity as an off-label treatment for COVID-19," both in the United States and globally, Bhimraj said. So IDSA reviewed the evidence and identified five randomized controlled trials and two nonrandomized studies robust enough to consider for the guideline update.
However, the certainty of evidence was low for any effect on outcomes including mortality, and there was a high likelihood of bias in some of these studies, Bhimraj added.
"This led the guideline panel to suggest against ivermectin use outside the context of the clinical trial for both hospitalized patients and outpatients," he said. "I know there's a lot of enthusiasm about this, but I really think we need more data."
In addition to addressing treatment and management, IDSA periodically updates three other related COVID-19 guidelines on infection prevention, diagnostics, and serology.
Room for More Advances
"We have made a lot of progress," Bhimraj said, but none of the treatments so far are "a game-changer...like penicillin was for streptococcus."
In addition to the incremental progress made so far on COVID-19 therapies, there are additional monoclonal antibodies and antiviral agents in development that look promising, but Bhimraj said he will remain cautiously optimistic until data from Phase 3 trials emerge.
Gandhi added that an oral monoclonal antibody therapy would be a welcome advance because, for now, the treatments are given via intravenous infusion.
Similar to the evolution of HIV treatment, Gandhi predicted incremental progress in COVID-19 therapies will likely continue "until you get to the point when either you combine things or you get a really effective drug, and then you can really change the direction" of the disease course.
Gandhi also emphasized that as more effective therapies emerge, systems must be in place to ensure they are available widely and equitably.
"We should continue to do what we are doing — masking, social distancing, the surveillance and research — as it impacts not just this pandemic but also future pandemics and future epidemics," Bhimraj said.
"We hope to continue vigilantly and diligently monitoring for new studies and to keep updating the guidelines until the pandemic actually disappears."
Based on a March 18 media briefing by IDSA.
Damian McNamara is a staff journalist based in Miami. He covers a wide range of medical specialties, including infectious diseases, gastroenterology, and critical care. Follow Damian on Twitter: @MedReporter.
Follow Medscape on Facebook, Twitter, Instagram, and YouTube.
Medscape Medical News © 2021

Cite this: IDSA Updates Guidelines for COVID-19 Treatment: Latest Evidence on Monoclonals, Antivirals, and More - Medscape - Mar 19, 2021.