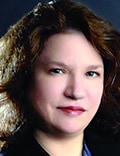 Recommendations, as well as conspiracy theories about COVID-19, have changed at distressing rates over the past year. No disease has ever been more politicized, or more polarizing.
Experts, as well as the least educated, take a stand on what they believe is the most important way to prevent and treat this virus. Many medications have been touted as cures, even when doctors and scientists say they don't work.
Just recently, a study was published revealing that ivermectin is not effective as a COVID-19 treatment while people continue to claim it works. It has never been more important for doctors, and especially family physicians, to have accurate and updated guidelines.
The NIH and CDC have been publishing recommendations and guidelines for the prevention and treatment of COVID-19 since the start of the pandemic. Like any new disease, these have been changing to keep up as new knowledge related to the disease becomes available.
NIH Updates Treatment Guidelines
A recent update to the NIH COVID-19 treatment guidelines was published on March 5, 2021. While the complete guidelines are quite extensive, spanning over 200 pages, it's most important to understand the most recent updates in them.
Since preventative medicine is an integral part of primary care, it is important to note that no medications have been advised to prevent infection with COVID-19. In fact, taking drugs for pre-exposure prophylaxis (PrEp) is not recommended even in the highest-risk patients, such as health care workers.
In the updated guidelines, tocilizumab in a single IV dose of 8 mg/kg up to a maximum of 800 mg can be given only in combination with dexamethasone (or equivalent corticosteroid) in certain hospitalized patients exhibiting rapid respiratory decompensation. These patients include recently hospitalized patients who have been admitted to the ICU within the previous 24 hours and now require mechanical ventilation or high-flow oxygen via nasal cannula. Those not in the ICU who require rapidly increasing oxygen levels and have significantly increased levels of inflammatory markers should also receive this therapy. In the new guidance, the NIH recommends treating other hospitalized patients who require oxygen with remdesivir, remdesivir + dexamethasone, or dexamethasone alone.
In outpatients, those who have mild to moderate infection and are at increased risk of developing severe disease and/or hospitalization can be treated with bamlanivimab 700 mg + etesevimab 1,400 mg. This should be started as soon as possible after a confirmed diagnosis and within 10 days of symptom onset, according to the NIH recommendations. There is no evidence to support its use in patients hospitalized because of infection. However, it can be used in patients hospitalized for other reasons who have mild to moderate infection, but should be reserved – because of limited supply – for those with the highest risk of complications.
Hydroxychloroquine and Casirivimab + Imdevimab
One medication that has been touted in the media as a tool to treat COVID-19 has been hydroxychloroquine. Past guidelines recommended against this medication as a treatment because it lacked efficacy and posed risks for no therapeutic benefit. The most recent guidelines also recommend against the use of hydroxychloroquine for pre- and postexposure prophylaxis.
Casirivimab + imdevimab has been another talked about therapy. However, current guidelines recommend against its use in hospitalized patients. In addition, it is advised that hospitalized patients be enrolled in a clinical trial to receive it.
Since the pandemic began, the world has seen more than 120 million infections and more than 2 million deaths. Family physicians have a vital role to play as we are often the first ones patients turn to for treatment and advice. It is imperative we stay current with the guidelines and follow the most recent updates as research data are published.
Girgis practices family medicine in South River, NJ, and is a clinical assistant professor of family medicine at Robert Wood Johnson Medical School, New Brunswick, NJ. You can contact her at fpnews@mdedge.com.
This article originally appeared on MDedge.com, part of the Medscape Professional Network.
Medscape Infectious Diseases © 2021 WebMD, LLC

Send comments and news tips to news@medscape.net.
Cite this: New Guidelines Dispel Myths About COVID-19 Treatment - Medscape - Mar 19, 2021.