Editor's note, 19 March 2021: This article was updated with the latest information.
MANCHESTER—Richard Freeman, the former head doctor of Team Sky and British Cycling, has been struck off after he was found guilty of ordering banned testosterone so it could be used to dope a rider.
Dr Freeman's fitness to practise was found to be impaired after last Friday's devastating verdict which followed a two-year long medical tribunal.
The decision sent shockwaves through British sport and caused further damage to the reputations of his former employers, whose all-conquering achievements led to their Manchester Velodrome HQ being dubbed the 'medal factory'.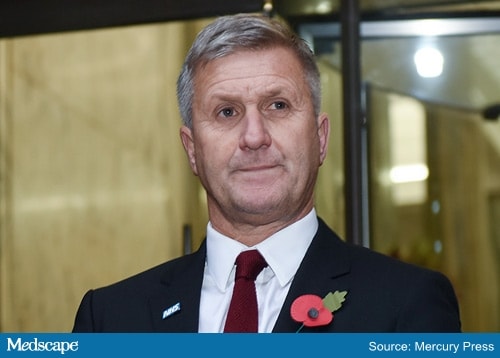 Testogel
The case against Dr Freeman - heard before a Medical Practitioners Tribunal Service (MPTS) panel - centred on the delivery of 30 Testogel sachets to the Manchester Velodrome in May 2011.
The hearing - only expected to last 2 months when it started in February 2019 - was beset by multiple delays caused by his ill health, legal arguments and evidence overrunning with the remarkable saga played out against a backdrop of previous doping controversies in cycling.
There were details about Dr Freeman's elaborate attempted cover-up, a destroyed laptop, shambolic record-keeping, the Testogel being poured down his sink, his ignorance of anti-doping rules and lies to colleagues and to UK Anti-Doping (UKAD) investigators.
Although he admitted 18 of 22 charges, he denied the central charge of placing the order "knowing or believing" it was intended to enhance an unknown rider's performance.
Dr Freeman claimed he was bullied into making the order by head coach Shane Sutton to help treat his erectile dysfunction, but this was rejected by the MPTS panel who called his story an "elaborate falsehood".
In handling out the sanction decision, the panel noted his "long and elaborate pattern of dishonesty" and his lack of "real insight" into his actions.

Neil Dalton, MPTS tribunal chair, said: "The extent of his dishonesty in relation to the Testogel – the number of lies Dr Freeman has told, the range of people and professional bodies to whom he has told them, the sustained period over which they have been told, and the number of people whose professional reputation he was prepared to damage to save his own - was a particularly significant aggravating factor in the case."

Struck Off
He added that erasure was the only sufficient sanction to "protect patients, maintain public confidence in the profession and send a clear message to Dr Freeman, the profession and the public that his misconduct constituted behaviour unbefitting and incompatible with that of a registered doctor".

Simon Jackson QC, for the General Medical Council, argued that Dr Freeman should be suspended immediately, given he has 28 days to appeal against the panel's sanction.

The doctor is currently working at an NHS practice in Accrington, Lancashire, and his QC Mary O'Rourke said she "wouldn't be opposing immediate suspension unless the country was in the midst of the COVID pandemic".

She said Dr Freeman was helping with the vaccine roll out while his practice had one other doctor, 5400 ethnic-minority patients, and served a deprived area so there was "a public interest" in allowing him to continue working.

She added that an appeal to the High Court was "a serious consideration", given he "strongly disputed" the panel's conclusions and believed they'd "got it wrong", particularly in relation to Shane Sutton.
However, the panel imposed an immediate order of suspension: "This means that Dr Freeman's registration will be suspended from today. The substantive direction of erasure to be imposed on Dr Freeman's registration will take effect 28 days from when notice is deemed to have been served upon him, unless he lodges an appeal in the interim. If Dr Freeman lodges an appeal, the immediate order for suspension will remain in place until such time as the outcome of any appeal is determined."
Impaired
Today's sanction decision will be a further blow for Dr Freeman after he was charged last month by UK Anti-Doping (UKAD) with two violations of anti-doping rules - possession of prohibited substances and/or prohibited methods and tampering or attempted tampering with any part of doping control.

He's also been given a provisional suspension from all sport.

© 2021 WebMD, LLC

Send comments and news tips to uknewsdesk@medscape.net.
Cite this: Ian Leonard. Former British Cycling Doctor Richard Freeman Struck Off - Medscape - Mar 19, 2021.