Editor's note: Find the latest COVID-19 news and guidance in Medscape's Coronavirus Resource Center.
Several weeks after getting his second dose of an mRNA vaccine, Aaron Goyang thinks his long bout with COVID-19 has finally come to an end.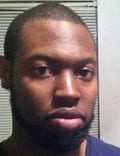 Goyang, who is 33 and is a radiology technician in Austin, Texas, thinks he got COVID-19 from some of the coughing, gasping patients he treated last spring.
At the time, testing was scarce, and by the time he was tested — several weeks into his illness — it came back negative. He fought off the initial symptoms but experienced relapse a week later.
Goyang says that for the next 8 or 9 months, he was on a roller coaster with extreme shortness of breath and chest tightness that could be so severe it would send him to the emergency department. He had to use an inhaler to get through his workdays.
"Even if I was just sitting around, it would come and take me," he says. "It almost felt like someone was bear-hugging me constantly, and I just couldn't get in a good enough breath."
On his best days, he would walk around his neighborhood, being careful not to overdo it. He tried running once, and it nearly sent him to the hospital.
"Very honestly, I didn't know if I would ever be able to do it again," he says.
But Goyang says that several weeks after getting the Pfizer vaccine, he was able to run a mile again with no problems. "I was very thankful for that," he says.
Goyang is not alone. Some social media groups are dedicated to patients who are living with a condition that's been known as long COVID and that was recently termed post-acute sequelae of SARS-CoV-2 infection (PASC). These patients are sometimes referred to as long haulers.
On social media, patients with PASC are eagerly and anxiously quizzing each other about the vaccines and their effects. Some report that they've finally seen their symptoms resolve, giving hope that long COVID might not be a lifelong condition.
Survivor Corps, which has a public Facebook group with 159,000 members, recently took a poll to see whether there was any substance to rumors that those with long COVID were feeling better after being vaccinated.
"Out of 400 people, 36% showed an improvement in symptoms, anywhere between a mild improvement to complete resolution of symptoms," said Diana Berrent, a long-COVID patient who founded the group. Survivor Corps has become active in patient advocacy and is a resource for researchers studying the new condition.\
The implications are huge.
Berrent has become such a trusted voice during the pandemic. She interviewed Anthony Fauci, MD, head of the National Institutes of Allergy and Infectious Diseases, last October.
"The implications are huge," she says.
"Some of this damage is permanent damage. It's not going to cure the scarring of your heart tissue, it's not going to cure the irreparable damage to your lungs, but if it's making people feel better, then that's an indication there's viral persistence going on," says Berrent.
"I've been saying for months and months, we shouldn't be calling this post-acute anything," she adds.
Patients Report Improvement
Daniel Griffin, MD, PhD, is equally excited. He's an infectious disease specialist at Columbia University, New York City. He says about 1 in 5 patients he treated for COVID-19 last year never got better. Many of them, such as Goyang, were healthcare workers.
"I don't know if people actually catch this, but a lot of our co-workers are either permanently disabled or died," Griffin says.
Healthcare workers were also among the first to be vaccinated. Griffin says many of his patients began reaching out to him about a week or two after being vaccinated "and saying, 'You know, I actually feel better.' And some of them were saying, 'I feel all better,' after being sick — a lot of them — for a year."
Then he was getting calls and texts from other doctors, asking, "Hey, are you seeing this?"
The benefits of vaccination for some long-haulers came as a surprise. Griffin says that before the vaccines came out, many of his patients were worried that getting vaccinated might overstimulate their immune systems and cause symptoms to get worse.
Indeed, a small percentage of people ― about 3% to 5%, based on informal polls on social media ― report that they do experience worsening of symptoms after getting the shot. It's not clear why.
Griffin estimates that between 30% and 50% of patients' symptoms improve after they receive the mRNA vaccines. "I'm seeing this chunk of people, they tell me their brain fog has improved, their fatigue is gone, the fevers that wouldn't resolve have now gone," he says. "I'm seeing that personally, and I'm hearing it from my colleagues."
Griffin says the observation has launched several studies and that there are several theories about how the vaccines might be affecting long COVID.
An Immune System Boost?
One possibility is that the virus continues to stimulate the immune system, which continues to fight the virus for months. If that is the case, Griffin says, the vaccine may be giving the immune system the boost it needs to finally clear the virus away.
Donna Farber, PhD, a professor of microbiology and immunology at Columbia University, has heard the stories, too.
"It is possible that the persisting virus in long COVID-19 may be at a low level — not enough to stimulate a potent immune response to clear the virus, but enough to cause symptoms. Activating the immune response therefore is therapeutic in directing viral clearance," she says.
Farber explains that long COVID may be a bit like Lyme disease. Some patients with Lyme disease must take antibiotics for months before their symptoms disappear.
Griffin says there's another possibility. Several studies have now shown that people with lingering COVID-19 symptoms develop autoantibodies. There's a theory that SARS-CoV-2 may create an autoimmune condition that leads to long-term symptoms.
If that is the case, Griffin says, the vaccine may be helping the body to reset its tolerance to itself, "so maybe now you're getting a healthy immune response."
More studies are needed to know for sure.
Either way, the vaccines are a much-needed bit of hope for the long-COVID community, and Griffin tells his patients who are still worried that at the very least, they'll be protected from another SARS-CoV-2 infection.
For more news, follow Medscape on Facebook, Twitter, Instagram, and YouTube.
Medscape Medical News © 2021

Send news tips to news@medscape.net.
Cite this: Some With Long COVID See Relief After Vaccination - Medscape - Mar 17, 2021.