Sub-Subspecialization Would Be Counterproductive: Orrin M. Troum, MD
The much-discussed looming rheumatology workforce shortage is actually here already. And it's going to worsen rapidly. Add to that the striking geographic maldistribution of rheumatologists across the United States, and it makes little sense for some rheumatologists to declare they're only going to see patients with psoriatic arthritis, or gout, or lupus. Such sub-subspecialization will only worsen the workforce problem, Orrin M. Troum, MD, asserted at the 2021 Rheumatology Winter Clinical Symposium.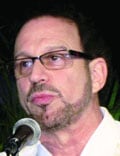 Besides, surveys indicate that most rheumatologists like what they do now, despite their status as the lowest-paid subspecialists within internal medicine. They enjoy a sense of satisfaction stemming from their ability to help patients with chronic debilitating diseases turn their lives around as a result of revolutionary treatment advances in the last 2 decades, said Troum, a rheumatologist at the University of Southern California, Los Angeles, and in private practice in Santa Monica.
The 2015 American College of Rheumatology Workforce Study concluded that the demand for adult rheumatology services already outstripped the supply by 12.9% in 2015. And as current rheumatologists retire in tandem with a growing aged general population saddled with an accompanying burgeoning prevalence of rheumatic and musculoskeletal diseases, demand is expected to exceed supply by a whopping 102% in 2030.
The Workforce Study also highlighted the geographic maldistribution problem, with 21% of all adult rheumatologists now practicing in the Northeast and only 3.9% in the Southwest. Rheumatologists are also few and far between across large swaths of the South Central, North Central, and Northwest United States.
Today rheumatologists spend about half their working hours seeing patients with rheumatic diseases, one-quarter of their time in administrative tasks, 20% seeing patients with nonrheumatic diseases such as osteoarthritis, and the rest in teaching or research. It could be argued that, if rheumatologists declined to see patients with osteoarthritis, a nonrheumatic disease, it would put a sizeable dent in the workforce shortage, but it's clear that nonrheumatologists can't reliably differentiate inflammatory from noninflammatory arthritis. And there's another problem with the idea of rheumatologists barring the office door to patients with nonrheumatic diseases: imagine a young clinical rheumatologist going out into practice and trying to tell referring internists, family physicians, and orthopedists that he or she doesn't want to see patients with osteoarthritis, noninflammatory back pain, or fibromyalgia.
"How busy do you think you're going to be, ever, if you tell the referring docs that you're not going to see patients they think they need help with? And who's going to make the correct diagnosis if we don't at least see these patients initially?" Troum asked.
The Case for Sub-Subspecialization: Martin J. Bergman, MD
Think about how many patients you're treating for vasculitis, systemic lupus erythematosus, Behçet's disease, or systemic sclerosis. Do you think you're doing the best job that's possible when you're seeing just a handful of these patients, or would outcomes be better if they were seen at centers where the focus is specifically on these somewhat rare diseases? asked Martin J. Bergman, MD, a rheumatologist at Drexel University, Philadelphia, and in private practice in Ridley Park, Pa.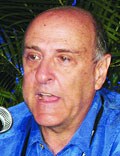 We can take a lesson from other specialties. It's well-documented that higher surgical volume brings better care and better outcomes for cardiovascular and cancer surgery. Specialized high-level trauma centers achieve 20%-30% better outcomes. And outcomes are also improved when joint replacement surgery is done at specialty centers. Why would we expect rheumatology to be any different?
Actually, there is already evidence from within our own field to support this concept. A longitudinal study of 150 consecutive SLE patients – half treated at the general rheumatology clinic at Rush University, Chicago, and the other half at the medical center's specialized lupus clinic – showed demonstrably better quality-of-care outcomes for the patients seen in the dedicated lupus clinic. They were roughly twice as likely to undergo antiphospholipid antibody testing and were also significantly more likely to have bone mineral density testing, pneumococcal vaccination, and sunscreen counseling.
Look, I get it. This is not going to be possible everywhere. In underserved geographic areas, it may not be feasible. But I would think that, even in places where you can't have sub-subspecialty clinics, maybe it's time for rheumatologists to start thinking in terms of sub-specializing their own practice and getting out of areas where we can make little or no impact beyond what other physicians can accomplish. Most of us provide very little value for patients with fibromyalgia and chronic fatigue syndrome. We have only so much time, and rather than taking care of anybody who has an ache or a pain we should focus on where we can make the most impact, and that's inflammatory disease.
The speakers reported having no financial conflicts regarding their presentations.
This article originally appeared on MDedge.com, part of the Medscape Professional Network.
Medscape Medical News © 2021 WebMD, LLC

Cite this: Point-Counterpoint: The Future of Rheumatology Is Sub-Subspecialization - Medscape - Mar 16, 2021.