New pills to treat patients with COVID-19 are currently in midstage clinical trials and, if successful, could be ready by the end of the year.
Only one treatment — remdesivir (Veklury) — has been fully approved by the US Food and Drug Administration (FDA) for patients in the hospital and it must be administered intravenously.
Hopes for a day when patients with COVID-19 can take a pill to rid their bodies of the virus got a boost over the weekend when early trial results were presented at a medical conference.
Interim phase 2 results for the oral experimental COVID-19 drug molnupiravir, designed to do for patients with COVID-19 what oseltamivir (Tamiflu) can do for patients with the flu, were presented at the Conference on Retroviruses and Opportunistic Infections (CROI) 2021 Annual Meeting, as reported by Medscape Medical News.
In the small study, the pill significantly reduced infectious virus in patients who were symptomatic and had tested positive for COVID-19 during the previous 4 days but were not hospitalized.
After 5 days of treatment, no participants who received molnupiravir had detectable virus, whereas 24% who received placebo did.
Two other oral agents are being developed by RedHill Biopharma: one for severe COVID-19 infection for hospitalized patients, and one for patients at home with mild infection.
The first, opaganib (Yeliva), proceeded to a phase 2/3 global trial for hospitalized patients after the company announced topline safety and efficacy data in December. In phase 2, the drug was shown to be safe in patients requiring oxygen and effectively reduced the need for oxygen by the end of the treatment period.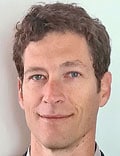 A key feature is that it is both an antiviral and an anti-inflammatory, Gilead Raday, RedHill's chief operating officer, told Medscape Medical News. Data are expected midyear on its performance in 464 patients. The drug is being tested on top of remdesivir or in addition to dexamethasone.
The second, upamostat (RHB-107), is currently undergoing a phase 2/3 trial in the United States and is being investigated for use in nonhospitalized COVID-19 patients.
"I would expect data to be available in the second half of this year," Raday said.
Upamostat is a novel serine protease inhibitor expected to be effective against emerging variants because it targets human cell factors involved in viral entry, according to the company.
Other drugs are being investigated in trials that are in earlier stages.
Urgent Need for Oral Agents
Infectious disease specialists are watching the move toward a COVID-19 pill enthusiastically.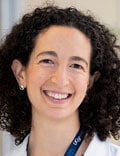 "We badly need an oral treatment option for COVID," said Sarah Doernberg, MD, an infectious disease specialist from the University of California, San Francisco.
"It's a real gap in our armamentarium for COVID in outpatient treatment, which is where most who contract COVID-19 will seek care," she told Medscape Medical News.
Although some studies have shown the benefit of monoclonal antibodies for prevention and early treatment, there are major logistical issues because all the current options require IV administration, she explained.
"If we had a pill to treat early COVID, especially in high-risk patients, it would fill a gap," she said, noting that a pill could help people get better faster and prevent hospital stays.
Studies of molnupiravir suggest that it decreases viral shedding in the first few days after COVID infection, Doernberg reported.
There is excitement around the drug, but it will be important to see whether the results translate into fewer people requiring hospital admission and whether people feel better faster.
"I want to see the clinical data," Doernberg said.
She will also be watching for the upamostat and opaganib results in the coming weeks.
"If these drugs are successful, I think it's possible we could use them — maybe under an emergency use authorization — this year," she said.
Once an antiviral pill is a viable option for COVID-19 treatment, questions will arise about their use, she said.
One question is whether patients who are getting remdesivir in the hospital and are ready to leave after 5 days should continue treatment with antiviral pills at home.
Another is whether the pills — if they are shown to be effective — will be helpful for COVID postexposure. That use would be important for people who do not have COVID-19 but who are in close contact with someone who does, such as a member of their household.
"We have that model," Doernberg said. "We know that oseltamivir can be used for postexposure prophylaxis and can help to prevent development of clinical disease."
But she cautioned that a challenge with COVID is that people are contagious very early. A pill would need to come with the ability to test for COVID-19 early and get patients linked to care immediately.
"Those are not small challenges," she said.
Vaccines Alone Won't End the COVID Threat
Treatments are part of the "belt-and-suspenders" approach, along with vaccines to combat COVID-19, Doernberg said.
"We're not going to eradicate COVID," she said. "We're still going to need treatments for people who either don't respond to the vaccine or haven't gotten the vaccine or developed disease despite the vaccine."

Oral formulations are desperately needed, agreed Kenneth Johnson, PhD, professor of molecular biosciences at the University of Texas at Austin.
Right now, remdesivir treatments involve patients being hooked up to an IV for 30 to 120 minutes each day for 5 days. And the cost of a 5-day course of remdesivir ranges from $2340 to $3120 in the United States.
"We're hoping we can come up with something that is a little bit easier to administer, and without as many concerns for toxic side effects," he said.
Johnson's team at UT-Austin recently made a key discovery about the way remdesivir stops the replication of viral RNA.
The understanding of where the virus starts to replicate in the infection chain of events and how and where it reacts with remdesivir might lead to the development of better, more concentrated pill forms of antivirals in the future, with fewer toxicities, he said.
The team used a lab dish to recreate the step-by-step process that occurs when a patient who is infected with SARS-CoV-2 receives remdesivir.
The discovery was published online in Molecular Cell in January, and will be printed in the April issue of the journal.
The discovery won't lead to an effective COVID-19 pill for our current crisis, but will be important for the next generation of drugs needed to deal with future coronaviruses, Johnson explained.
And there will be other coronaviruses, he said, noting that this one is the third in 20 years to jump from animals to humans. "It's just a matter of time," he said.
Marcia Frellick is a freelance journalist based in Chicago. She has written for the Chicago Tribune, Science News and Nurse.com and was an editor at the Chicago Sun-Times, the Cincinnati Enquirer, and the St. Cloud (Minnesota) Times. Follow her on Twitter at @mfrellick.
Follow Medscape on Facebook, Twitter, Instagram, and YouTube
Medscape Medical News © 2021

Cite this: First Pill for COVID-19 Could Be Ready by Year's End - Medscape - Mar 12, 2021.