Medicare payments for branded neurologic drugs jumped 50% over a 5-year period, while claims for these medications increased by just 8%, new research shows.
Results of the retrospective study also showed that most of the increased costs for these agents was due to rising costs for neuroimmunology drugs, mainly for those used to treat multiple sclerosis (MS).
"The same brand name medication in 2017 cost approximately 50% more than in 2013," Adam de Havenon, MD, assistant professor of neurology, University of Utah, Salt Lake City, told Medscape Medical News.
"An analogy would be if you bought an iPhone 5 in 2013 for $500 and then in 2017, you were asked to pay $750 for the exact same iPhone 5," de Havenon added.
The study findings were published online March 10 in the journal Neurology.
$26 Billion in Payments
Both neurologists and patients are concerned about the high cost of prescription drugs for neurologic diseases, and Medicare Part D data indicate that these drugs are the most expensive component of neurologic care, the researchers note. In addition, out-of-pocket costs have increased significantly for patients with neurologic disease such as Parkinson's, epilepsy, and MS.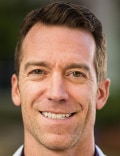 To understand trends in payments for neurologic drugs, the researchers analyzed Medicare Part D claims filed from 2013 to 2017. The payments include costs paid by Medicare, the patient, government subsidies, and other third-party payers.
In addition to examining more current Medicare Part D data than previous studies, the current analysis examined all medications prescribed by neurologists that consistently remained branded or generic during the 5-year study period, said de Havenon. This approach resulted in a large number of claims and a large total cost.
To calculate the percentage change in annual payment claims, the researchers used 2013 prices as a reference point. They identified drugs named in 2013 claims and classified them as generic, brand-name only, or brand-name with generic equivalent. Researchers also divided the drugs by neurologic subspecialty.
The analysis included 520 drugs, all of which were available in each year of the study period. Of these drugs, 322 were generic, 61 were brand-name only, and 137 were brand-name with a generic equivalent. There were 90.7 million total claims.
Results showed total payments amounted to $26.65 billion. Yearly total payments increased from $4.05 billion in 2013 to $6.09 billion in 2017, representing a 50.4% increase, even after adjusting for inflation. Total claims increased by 7.6% — from 17.1 million in 2013 to 18.4 million in 2017.
From 2013 to 2017, claim payments increased by 0.6% for generic drugs, 42.4% for brand-name only drugs, and 45% for brand-name drugs with generic equivalents. The proportion of claims increased from 81.9% to 88% for generic drugs and from 4.9% to 6.2% for brand-name only drugs.
However, the proportion of claims for brand-name drugs with generic equivalents decreased from 13.3% to 5.8%.
Treatment Barrier
Neuroimmunologic drugs, most of which were prescribed for MS, had exceptional cost, the researchers note.
These drugs accounted for more than 50% of payments but only 4.3% of claims. Claim payment for these drugs increased by 46.9% during the study period, from $3337 to $4902.
When neuroimmunologic drugs were removed from the analysis there was still significant increase in claim payments for brand-name only drugs (50.4%) and brand-name drugs with generic equivalents (45.6%).
Although neuroimmunologic medicines, including monoclonal antibodies, are more expensive to produce, this factor alone does not explain their exceptional cost, said de Havenon.
"The high cost of brand-name drugs in this speciality is likely because the market bears it," he added. "In other words, MS is a disabling disease and the medications work, so historically the Centers for Medicare & Medicaid Services have been willing to tolerate the high cost of these primarily brand-name medications."
Several countries have controlled drug costs by negotiating with pharmaceutical companies and through legislation, de Havenon noted.
"My intent with this article was to raise awareness on the topic, which I struggle with frequently as a clinician. I know I want my patients to have a medication, but the cost prevents it," he said.
"Unfettered" Price-Setting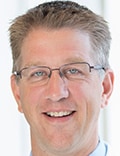 Commenting on the findings for Medscape Medical News, Robert J. Fox, MD, vice chair for research at the Neurological Institute of the Cleveland Clinic, Cleveland, Ohio, said the study "brings into clear light" what neurologists, particularly those who treat MS, have long suspected but did not really know.
These neurologists "are typically distanced from the payment aspects of the medications they prescribe," said Fox, who was not involved with the research.
Although a particular strength of the study was its comprehensiveness, the researchers excluded infusion claims — which account for a large portion of total patient care costs for many disorders, he noted.
Drugs for MS historically have been expensive, ostensibly because of their high cost of development. In addition, the large and continued price increase that occurs long after these drugs have been approved remains unexplained, said Fox.
He noted that the study findings might not directly affect clinical practice because neurologists will continue prescribing medications they think are best for their patients.
"Instead, I think this is a lesson to lawmakers about the massive error in the Medicare Modernization Act of 2003, where the federal government was prohibited from negotiating drug prices. If the seller is unfettered in setting a price, then no one should be surprised when the price rises," Fox said.
Because many new drugs and new generic formulations for treating MS have become available during the past year, "repeating these types of economic studies for the period 2020 to 2025 will help us understand if generic competition — as well as new laws if they are passed — alter price," he concluded.
The study was funded by the American Academy of Neurology, which publishes Neurology. De Havenon has received clinical research funding from AMAG Pharmaceuticals and Regeneron Pharmaceuticals. Fox receives consulting fees from many pharmaceutical companies involved in the development of therapies for MS.
Neurology. Published online March 10, 2021. Abstract
For more Medscape Neurology news, join us on Facebook and Twitter
Medscape Medical News © 2021

Send news tips to news@medscape.net.
Cite this: Neurologic Drug Prices Jump 50% in Five Years - Medscape - Mar 11, 2021.