Patients with chronic migraine who turn to cannabis to relieve headache pain may be setting themselves up for medication overuse headache, preliminary research suggests, although the direction of the relationship is unclear.
Researchers at Stanford University School of Medicine, Stanford, California, found a significant increase in the likelihood of medication overuse headache (rebound headache) in chronic migraine patients who use cannabis.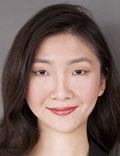 "This study shows that there is some kind of association between cannabis use and medication overuse headache in people with chronic migraine," lead investigator Niushen Zhang, MD, who directs the headache fellowship program at Stanford, told Medscape Medical News.
"But it is unclear at this time whether patients are using cannabis to treat medication overuse headache or if cannabis is contributing to the development medication overuse headache, or both," she said.
The findings will be presented at the American Academy of Neurology (AAN) 2021 Annual Meeting in April.
Sixfold Increase
"Medication overuse occurs in about 1% to 3% of the general population. It affects nearly one third of the patients (mostly patients with chronic migraine) seen at tertiary care centers such as the Stanford Headache Center," Zhang said.
From clinical observations, patients with chronic migraine and medication overuse headache appear to be concomitantly using cannabis products, yet there is currently very little research on this topic, she added.
To investigate, the researchers reviewed the records of 368 adults who experienced chronic migraine (15 or more migraine days per month) for at least 1 year.
Of the 368 patients, 150 were using cannabis, and 218 were not. In addition, 212 had medication overuse headache, and 156 did not.
Results showed that patients who used cannabis were nearly six times more likely to have medication overuse headache than those who did not use cannabis (odds ratio, 5.99; 95% CI, 3.45 – 10.43; P < .0001).
There were significant bidirectional relationships between current cannabis use, opioid use, and medication overuse headache.
Jury Out on Cannabis for Migraine
Commenting on the findings for Medscape Medical News, Teshamae Monteith, MD, AAN fellow with the University of Miami, Coral Gables, Florida, noted, "With increase legalization, greater access, and less stigmatization, there are more individuals using cannabis for migraine, but there is no solid evidence to suggest that cannabis is effective for acute or preventive treatment of migraine."
The study is "interesting," Monteith said, but, owing to methodologic limitations, it is not clear that cannabis contributes to medication overuse headache.
"Patients with medication overuse headaches may have more comorbidities, such as anxiety, depression, and sleep disorders, that are driving the cannabis use. The patients on cannabis also had higher rates of opiate use, which itself is a stronger contributor to medication overuse headache and may indicate the presence of other pain disorders," Monteith said.
"It is not clear if these patients were appropriately treated with migraine prevention; patients that use cannabis sometimes report that they prefer to avoid pharmaceutical treatments, such as antidepressants, etc, used for migraine," Monteith noted.
Monteith said that at this point, she would advise clinicians to ask about cannabis use "and let patients know that we do not know enough about the long-term effects of cannabis on the migraine brain."
Most importantly, Monteith said, she would "encourage clinicians to be sensitive to the high prevalence of migraine, chronic migraine, and medication overuse. If we can treat more effectively and prevent migraine progression, which includes addressing comorbidities, there would be a lot less medication overuse headache."
Also weighing in on the study, Jessica Ailani, MD, director, Medstar Georgetown Headache Center, Washington, DC, noted that there is no conclusive evidence that cannabis is an effective acute or preventive treatment for migraine.
"There is a suggestion that cannabis can help treat a migraine attack, but there is uncertainty about concentration of cannabidiol (CBD) to tetrahydrocannabinol (THC) needed to achieve pain freedom," Ailani told Medscape Medical News.
"There has also been some concern about interactions between CBD and other medications use to treat migraine and that CBD can cause a condition known as reversible cerebral vasoconstrictive syndrome. These are reasons to be cautious with CBD," Ailani added.
"At this time there is limited advice we can give our patients except that more studies need to be done. If cannabis is used, it should be reported, and medications that may interact with cannabis should be avoided. A headache calendar should be kept to ensure frequency of migraine and headache attacks do not go up," said Ailani.
The study had no specific funding. Zhang, Monteith, and Ailani have disclosed no relevant financial relationships.
American Academy of Neurology (AAN) 2021 Annual Meeting: Abstract 1135. To be presented April 20, 2021.
For more Medscape Neurology news, join us on Facebook and Twitter.
Medscape Medical News © 2021

Send news tips to news@medscape.net.
Cite this: Cannabis for Migraine Strongly Linked to Rebound Headache - Medscape - Mar 09, 2021.