One of the greatest challenges psychotherapists face when working with justice-involved outpatients is a lack of familiarity with the criminal legal system, according to Debra A. Pinals, MD.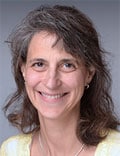 "It's certainly nothing we learned about in medical school or in our mental health training, per se," said Pinals, director of the program in psychiatry, law, and ethics at the University of Michigan, Ann Arbor, during an annual psychopharmacology update held by the Nevada Psychiatric Association.
"Another challenge is a lack of comfort with some patient personality styles, particularly those with antisocial personality styles," she said. "We may have countertransference issues that emerge in our work with this population. That can lead to concerns about our own safety, which may at times be reasonable but often because of stereotypes often becomes of mythical proportion. The population is a high-demand population with limited resources, usually tapping public mental health services. That becomes a challenge as well. And there can be burnout when the challenges of our patient population exceed our capacity."
Despite such obstacles, Pinals described the outpatient treatment of individuals involved in the criminal justice system as exciting, interesting, and intellectually challenging. But she acknowledged the role that stigma and fear can play.
"Though there are some unique challenges, the benefits of working with criminal justice–involved persons with serious mental illness are often not discussed," Pinals said. "There is a tendency to overvalue the risk they may present without really looking at the specific nuances that would be involved in conducting true risk assessments and understanding that not all of these patients will be as risky as we might believe due to stigma and fear."
Separate from how patients with criminal histories may be perceived in clinical settings. There is much to learn about the role of mental illness in crime. In a 2014 study, researchers reviewed the records of criminal arrests in 143 people with mental illness and tried to discern whether the crime itself was completely independent or completely directly connected to the symptoms of mental illness the individual was experiencing. They found that 65% were completely independent of mental illness symptoms while 8% were directly related to mental illness symptoms.
"This means that as clinicians working with outpatients, we have to understand the whole person, and what might be going on in their lives that leads them down this criminal pathway," said Pinals, who is also a clinical professor of psychiatry at the medical school.
According to the risk-need-responsivity (RNR) paradigm, eight criminogenic risk factors are associated with recurrent involvement in the criminal legal system (Crime & Delinquency. 2006;52:7-27). The big four include history of antisocial behavior, antisocial personality pattern, antisocial cognition, and antisocial attitudes. "These are the factors that certain cognitive-behavioral therapy approaches try to address, in an effort to reduce those antisocial cognitive tendencies," Pinals said. The other four risk factors include family or marital discord, poor school and/or work performance, few leisure or recreation activities, and substance misuse.
"You'll notice that mental illness is not listed," she said. "Mental illness is not considered a major driver of crime, although it might be considered a responsivity factor within this RNR paradigm. This means it's important to address it because it may help people better respond to criminal justice supervision and thereby have an indirect effect in reducing criminal recidivism. For example, if somebody has a social anxiety disorder or agoraphobia and therefore can't make their probation appointment, probation won't be able to help them adhere to the terms of their probation conditions. So, we do have to treat the illnesses underlying responsivity to how the criminal justice system operates."
To optimally serve this population, Pinals recommends that psychotherapists become familiar with the Sequential Intercept Model, which was first published in 2006. "It takes the premise that individuals move through the criminal legal system in logical steps, and if we could identify those with mental health or substance use conditions and redirect them out of the criminal legal system and into treatment, we could reduce the overall penetration of those individuals from the criminal legal system," she said. "We know that individuals with mental illness are overrepresented in the criminal legal system."
By understanding what happens when a patient is arrested, mental health professionals can foster communication that could facilitate treatment for their patients.
"It's important that we remember that these are people who are going through a challenging time," Pinals said. "Maybe we don't like what they did. Maybe we don't like that they were accused of committing some kind of crime. However, it is important to realize that they are patients, and we want them to achieve the best outcome, whatever setting they're in, that continuity of care and communication across systems might be beneficial. It might reduce their chance of returning to the criminal system and having other people victimized."
Mental health services vary across jails and prisons, she continued, but they are generally required to be commensurate with community standards.
"Of course, that's often fraught with complexity and may not be available in particular jurisdictions" she said. Prisons, unlike local county jails, tend to have more levels of outpatient care, including inpatient, outpatient, and residential services. "Persons with mental illness can be moved in and out of these levels of care as needed," Pinals said. "However, persons with mental illness can be at more risk for disciplinary infractions, especially if they're not able to follow directions or if they're psychotic or manic."
Reentry creates certain risks to be mindful of, including social isolation, recurrent symptoms, problems acquiring medications and housing, suicide, violence, and a return to substance use. A reentry approach she recommended is the APIC model, which stands for Assess, Plan, Identify, and Coordinate. "That means individuals approaching release should be screened and assessed for their needs with a plan to meet the needs, identify critical periods and needed policies, and coordinate across systems," Pinals said. "So, if you get a call as an outpatient provider from the reentry coordinator at a local jail trying to help you coordinate a patient's reentry, that's something to pay attention to."
When first meeting with patients after a criminal justice experience, Pinals recommends asking them to discuss their arrest and criminal justice experience, and to address any emerging psychiatric or clinical issues, including trauma and adjustment associated with the arrests, incarceration, and legal processes. "The risks of rearrest are higher for those who have already touched the criminal justice system, so we want to help minimize that risk of rearrest," she said.
Some clinics won't allow patients with a criminal record to return, "which means you have to help potentially find alternative places for them to be seen," she noted. "You may want to consult a specialist if you have doubts about your capacity to work with the patient. You also want to support staff who might have concerns about how to continue to treat this patient and you want to advocate for the patient's needs and help them return to a stable treatment setting."
Pinals concluded her presentation by underscoring the importance of delivering treatment services that are trauma informed. "There are high levels of trauma for those receiving care in psychiatric settings and among those who have spent time in jails and prisons," she said. "We want to be sensitive to the fact that any of our patients who were involved in the criminal legal system might have a strong trauma history. Help instill a sense of safety and community, and hold hope for positive change."
She reported consulting to jurisdictions and attorneys pertaining to behavioral health and justice, and forensic psychiatry. She reported having no relevant commercial financial disclosures.
This article originally appeared on MDedge.com, part of the Medscape Professional Network.
Medscape Medical News © 2021 WebMD, LLC

Cite this: Fear, Stigma Stymie Care of Criminal Justice-Involved Outpatients - Medscape - Mar 08, 2021.