Updated March 5, 2021 // Editor's note: This story has been updated with comments from Dr Khoury to Medscape.
A physician who was removed from her faculty position at Kaiser Permanente School of Medicine (KPSOM) shortly after leading a classroom discussion about racism in medicine last summer has now sued the school for discrimination.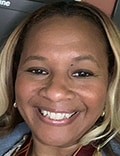 Aysha Khoury, MD, MPH, a Black female physician, was suspended from teaching at the medical school on August 28, the same day that she led a small-group discussion about racism in medicine covering her own experiences as well as higher maternal mortality among Black and Native women, the Tuskegee syphilis study, and other topics.
In late December, after a months-long investigation — and after Khoury made the situation public on Twitter — the school chose not to renew Khoury's contract. "She was functionally fired after she spoke to her students about systemic racism," Lisa Holder, Khoury's representing attorney, told Medscape.
"I continue to process the trauma, grief, and betrayal," Khoury said in an email to Medscape. "School leadership did not treat me as a faculty member. They did not follow the processes established by the school handbook. They never spoke to me. Instead, they are campaigning to impugn my character among the students, staff, and faculty members."
The lawsuit details Khoury's full experience at KPSOM, including the decision to leave a vibrant medical career in Georgia for a "dream job" at KPSOM, alleged repeated instances of "tokenism, double standards, and microaggressions" since she started in July 2019, her account of the classroom activities on August 28, and the lengthy aftermath of that day.
The complaint describes the conversation in the classroom as often emotional, with Khoury encouraging students to examine their own implicit biases. She also referred them to books on the school's cultural competence reading list, including White Fragility: Why It's So Hard for White People to Talk About Race. After Khoury mentioned White Fragility, the suit says a fellow faculty member in the room interrupted to tell the students that although Khoury's statements were factually accurate, he thought it inappropriate that she would discuss white fragility and overrepresentation in medicine. According to the complaint, he abruptly left the room when the session was over.
The lawsuit alleges that KPSOM "subjected Dr. Khoury to a series of adverse employment actions, including denial of promotion, demotion, suspension, discharge, constructive termination, and contract non-renewal" and that "Dr Khoury's race was a substantial motivating reason" for all of these actions. The complaint also alleges she incurred opportunity costs, reputational damage, financial losses, as well as physical and emotional distress as a result of the school's actions.
"A reasonable Black person in Dr Khoury's circumstances would have considered the work environment to be hostile, intimidating, offensive, oppressive, or abusive," states the complaint.
After initial communications stated the classroom activities on August 28 were the reason for Khoury's suspension, KPSOM administrators later said they were choosing not to renew her contract because of "multiple issues related to your job performance and conduct," and said the action was unrelated to the classroom discussion.
"Dr Khoury was not placed on leave for bringing content related to anti-racism to the classroom or for sharing her experiences as a Black woman in medicine," KPSOM reiterated in an earlier statement to Medscape. "Our faculty have been and will continue to be encouraged to relate these issues to classroom topics. We have been clear on this point with Dr Khoury." They declined to elaborate on the reasons for Khoury's firing, citing confidential personnel matters.
KPSOM is planning an independent assessment of its culture, according to a statement a spokesperson provided to Medscape in response to the lawsuit. The statement did not name Khoury or directly address the allegations, but focused on the school's commitment to equity, diversity, and inclusion.
"For any member of our school community to believe that they have been treated unfairly, inequitably or with bias requires an examination of who we are as an institution and how we conduct ourselves," the statement says. "We know that our work as a young school to foster an anti-racist organization requires continued investment."
Khoury is suing for money damages (with the amount to be determined later), punitive damages against KPSOM, reinstatement or front pay in lieu of reinstatement, restitution, injunctive relief to prevent further violations of the law, coverage of her attorney fees and costs, interest, and "any further relief the Court deems just and necessary." The complaint also includes a demand for a jury trial.
Holder says suits like this can take years to be resolved but insists this was the only way to hold KPSOM "publicly accountable to their stated values of equity and inclusion." She also says that employers who violate California laws that require employees to be treated fairly and equally must be sanctioned.
"We are in a moment where many companies and institutions are claiming to embrace diversity, equity and inclusion, claiming to embrace racial justice but failing to take actions that deliver on those gestures," Holder said. "Now KPSOM is one of those institutions that puts forward these verbal claims but clearly there is not sufficient action behind the claims that they value diversity, equity, and inclusion."
Khoury returned to work full time as a clinical physician for Southern California Permanente Medical Group in October, following the conclusion of their investigation into the August 28 events. According to the lawsuit, SCPMG concluded her actions were "courageous" and included nothing untoward. She continues to work in a full-time clinical position.
"This case also shines a critical spotlight on the experience of African American women in academic medicine," says Holder, "and that this is an experience that is fraught with race and gender imbalances that are cumulatively harsh because of this dual minority identity."
Jillian Mock is a freelance science journalist based in New York City. She writes about healthcare, climate change, and the environment and her work has appeared in many publications including the New York Times, Audubon Magazine, and Scientific American.
For more news, follow Medscape on Facebook, Twitter, Instagram, and YouTube. Here's how to send Medscape a story tip.
Medscape Medical News © 2021

Send news tips to news@medscape.net.
Cite this: Doctor Sues Kaiser Permanente School of Medicine for Discrimination - Medscape - Mar 05, 2021.