This past year, the referrals to my private practice have taken a noticeable shift and caused me to pause.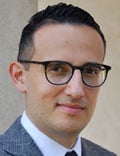 More calls have come from nurses, many who work directly with COVID-19 patients, understandably seeking mental health treatment, or support. Especially in this time, nurses are facing trauma and stress that is unimaginable to many, myself included. Despite the collective efforts we have made as a society to recognize their work, I do not think we have given enough consideration to the enormous sacrifice nurses are currently undertaking to save our collective psyche.
As physicians and mental health providers, we have a glimpse into the complexities and stressors of medical treatment. In our line of work, we support patients with trauma on a regular basis. We feel deeply connected to patients, some of whom we have treated until the end of their lives. Despite that, I am not sure that I, or anyone, can truly comprehend what nurses face in today's climate of care.
There is no denying that doctors are of value to our system, but our service has limits; nurses and doctors operate as two sides to a shared coin. As doctors, we diagnose and prescribe, while nurses explain and dispense. As doctors, we talk to patients, while nurses comfort them. Imagine spending an entire year working in a hospital diligently wiping endotracheal tubes that are responsible for maintaining someone's life. Imagine spending an entire year laboring through the heavy task of lifting patients to prone them in a position that may save their lives. Imagine spending an entire year holding the hands of comatose patients in hopes of maintaining a sense of humanity.
And this only begins to describe the tasks bestowed upon nurses. While doctors answer pagers or complete insurance authorization forms, nurses empathize and reassure scared and isolated patients. Imagine spending an entire year updating crying family members who cannot see their loved ones. Imagine spending an entire year explaining and pleading to the outside world that wearing a mask and washing hands would reduce the suffering that takes place inside the hospital walls.
Despite the uncertainties, pressures, and demands, nurses have continued, and will continue, to show up for their patients, shift by shift. It takes a tragic number of deaths for the nurses I see in my practice to share that they have lost count. These numbers reflect people they held to feed, carried to prevent ulcers, wiped for decency, caressed for compassion, probed with IVs and tubes, monitored for signs of life, and warmed with blankets. If love were in any job description, it would fall under that of a nurse.
And we can't ignore the fact that all the lives lost by COVID-19 had family. Family members who, without ever stepping foot in the hospital, needed a place to be heard, a place to receive explanation, and a place for reassurance. This invaluable place is cultivated by nurses. Through Zoom and phone calls, nurses share messages of hope, love, and fear between patients and family. Through Zoom and phone calls, nurses orchestrate visits and last goodbyes.
There is no denying that we have all been affected by this shared human experience. But the pause we owe our nurses feels long overdue, and of great importance. Nurses need a space to be heard, to be comforted, to be recognized. They come to our practices, trying to contain the world's angst, while also navigating for themselves what it means to go through what they are going through. They hope that by coming to see us, they will find the strength to go back another day, another week, another month. Sometimes, they come to talk about everything but the job, in hopes that by talking about more mundane problems, they will feel "normal" and reconnected.
I hope that our empathy, congruence, and unconditional positive regard will allow them to feel heard.1 I hope that our warmth, concern, and hopefulness provide a welcoming place to voice sadness, anger, and fears.2 I hope that our processing of traumatic memory, our challenge to avoid inaccurate self-blaming beliefs, and our encouragement to create more thought-out conclusions will allow them to understand what is happening more accurately.3
Yet, I worry. I worry that society hasn't been particularly successful with helping prior generations of heroes. From war veterans, to Sept. 11, 2001, firefighters, it seems that we have repeated mistakes. The suffering that lingers from these types of experiences can't be healed or erased by standing ovations at baseball stadiums, free health care, or money. My experience with veterans in particular has taught me that for many who are suffering, it feels like society has broken its very fabric by being bystanders to the pain.
But suffering and tragedy are an inevitable part of the human experience that we share. What we can keep sight of is this: As physicians, we work with nurses. We are witnessing firsthand the impossible sacrifice they are taking and the limits of resilience. Let us not be too busy to stop and give recognition where and when it is due. Let us listen and learn from our past, and present, heroes. And let us never forget to extend our own hand to those who make a living extending theirs.
Badre is a clinical and forensic psychiatrist in San Diego. He holds teaching positions at the University of California, San Diego, and the University of San Diego. He teaches medical education, psychopharmacology, ethics in psychiatry, and correctional care. Badre can be reached at his website, BadreMD.com.
References:
1. Rogers CR. J Consult Psychol. 1957;21(2):95-103.
2. Mallo CJ, Mintz DL. Psychodyn Psychiatry. 2013 Mar;41(1):13-37.
3. Resick PA et al. Cognitive Processing Therapy for PTSD: A Comprehensive Manual. Guilford Publications, 2016.
This article originally appeared on MDedge.com, part of the Medscape Professional Network.
Medscape Psychiatry © 2021 WebMD, LLC

Cite this: Heroes: Nurses' Sacrifice in the Age of COVID-19 - Medscape - Mar 04, 2021.