One dose of the novel agent, REGN1908-1909 (Regeneron Pharmaceuticals) resulted in a rapid and durable reduction in cat-allergen-induced bronchoconstriction in cat-allergic subjects with mild asthma.
The finding, from a phase 2 randomized placebo-controlled study, is good news for the millions of people who are plagued by cat allergies, the investigators say.
The study, which was sponsored by Regeneron, was presented in a late breaking oral abstract session at the virtual American Academy of Allergy, Asthma & Immunology 2021 Annual Meeting.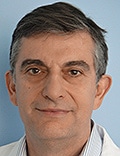 "REGN1908-1909 contains antibodies against Fel d 1, the major cat allergen, and here we show that it quickly and lastingly reduces acute bronchoconstriction in people with cat allergy," lead author Frederic J. de Blay, MD, Strasbourg University Hospital, France, told Medscape Medical News.
de Blay admitted he is "quite excited" about the results.
"This study was performed in an environmental exposure chamber, and we clearly demonstrate that these antibodies decrease the asthmatic response to cat allergen within 8 days, and that these effects last 3 months. I never saw that in my life. I was a little bit skeptical at first, so to obtain such robust results after just 8 days, after just one injection, I was very surprised," he said.
De Blay and his team screened potential participants to make sure they were cat allergic by exposing them to cat allergen for up to 2 hours while they were in the environmental exposure chamber. To be eligible for the study, participants had to show an early asthmatic response (EAR), defined as a reduction in FEV1 of at least 20% from baseline.
The participants were then randomized to receive either single-dose REGN1908-1909, 600 mg, subcutaneously (n = 29 patients) or placebo (n = 27 patients) prior to cat-allergen exposure in the controlled environmental chamber.
De Blay developed the chamber used in the study: the ALYATEC environmental exposure chamber.
"The chamber is 60 meters square, or 150 cubic meters, and can accommodate 20 patients. We are able to nebulize cat allergen, mite allergen, or whatever we wish to study so we can standardize the exposure. We can control the particle size and the amount so we know the exact amount of allergen that the patient has been exposed to," he explained.
To test the efficacy of REGN1908-1909 in reducing acute bronchoconstriction, or EAR, the researchers measured FEV1 at baseline, and on days 8, 29, 57, and 85 in both groups. During each exposure, measurements were taken every 10 minutes for periods that lasted up to 4 hours.
They found that the probability of remaining in the chamber with no asthmatic response was substantially elevated in the group treated with REGN1908-1909.
Compared with placebo, REGN1908-1909 significantly increased the median time to EAR, from 51 minutes at baseline to more than 4 hours on day 8, (hazard ratio [HR], 0.36; P < .0083), day 29 (HR, 0.24; P < .0001), day 57 (HR, 0.45; P = .0222), and day 85 (HR, 0.27; P = .0003).
The FEV1 area under the curve (AUC) was also better with REGN1908-1909 than with placebo at day 8 (15.2% vs 1.6%; P < .001). And a single dose reduced skin-test reactivity to cat allergen at 1 week, which persisted for up to 4 months.
In addition, participants who received REGN1908-1909 were able to tolerate a threefold higher amount of the cat allergen than those who received placebo (P = .003).
"We initially gave 40 nanograms of cat allergen, and then 8 days later they were able to stay longer in the chamber and inhale more of the allergen, to almost triple the amount they had originally been given. That 40 nanograms is very close to real world exposure," de Blay noted.
Regeneron plans to start a phase 3 trial soon, he reported.
Promising Results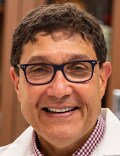 "The study is well designed and shows a reduction in drop of FEV1 in response to cat allergen provocation and a decreased AUC in cat SPT response over 4 months." Jonathan A. Bernstein, MD, professor of medicine at the University of Cincinnati, commented to Medscape Medical News.
"These are very promising results, which show that REGN1908-1909 can be a novel treatment for cat-induced asthma, which is often the only sensitization patients have. And they love their cats — one-third of the US population has a cat and one-third has a dog, and 50% have both," Bernstein, who was not part of the study, noted.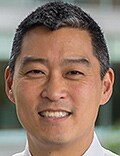 "This novel study used our scientific knowledge of the cat allergen itself to design a targeted antibody-based treatment that demonstrates significant benefit even after the first shot," added Edwin H. Kim, MD, director of the UNC Food Allergy Initiative at the University of North Carolina School of Medicine in Chapel Hill.
"This strategy has the potential to revolutionize not only our treatment of common environmental allergies but also other allergic diseases with well-described triggers, such as food and drug allergy," Kim, who was not part of the study, told Medscape Medical News.
The study was sponsored by Regeneron Pharmaceuticals. de Blay reported a financial relationship with Regeneron Pharmaceuticals. Bernstein and Kim have disclosed no relevant financial relationships.
American Academy of Allergy, Asthma & Immunology (AAAAI) 2021 Annual Meeting: Abstract 504. Presented February 27, 2021.
Follow Medscape on Facebook, Twitter, Instagram, and YouTube
Medscape Medical News © 2021

Cite this: Novel Agent Shows Promise Against Cat Allergy - Medscape - Mar 01, 2021.