A decision on whether former British Cycling and Team Sky chief doctor Richard Freeman ordered banned testosterone to help dope a rider has been delayed.
A long-running medical tribunal had been expected to hand down a decision on Tuesday.
But the Medical Practitioners Tribunal Service (MPTS) said today that "further time" was required.
The provisional date for a decision in the case, which started in February 2019 but has suffered repeated delays, is now 12 March.
Dr Freeman is accused of ordering 30 sachets of Testogel to the national velodrome in May 2011 in order to help boost an unknown rider's performance.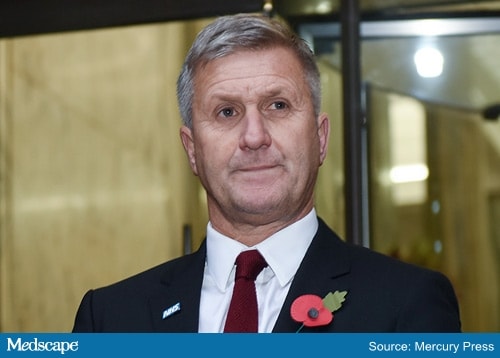 He admits placing the order but claims it was intended for head coach Shane Sutton to help treat his erectile dysfunction.
Mr Sutton has denied this and claims Dr Freeman is lying.
In his closing submissions, Simon Jackson, for the GMC, said there was no evidence the Testogel was clinically indicated for Mr Sutton and he dismissed Dr Freeman's claims that he'd been "bullied" into placing the order by the coach.
Mr Jackson told the tribunal that Dr Freeman had repeatedly told lies and tried to cover up his real reasons for placing the order, involving others in his "web of deceit".
He said the doctor had been under pressure to achieve success and wanted to demonstrate he was a "risk-taker".
In turn, Dr Freeman's QC Mary O'Rourke said he wasn't the "slippery, devious monster" he'd been portrayed.
She said the GMC had used "smoke and mirrors" in its case against him, and there was no proof he'd ordered the Testogel to dope a rider, or who the rider was.
"It's all surmise and speculation," she claimed.
She also accused the GMC of changing the case against Dr Freeman at the the 11th hour.
Dr Freeman has admitted 18 of 22 charges against him, which include lying after attempting to cover up the order and lying to a UK Anti-Doping (UKAD) investigation.
The four charges he denies all relate to the central charge of placing the order "knowing or believing it was to be used by an athlete to improve performance."
© 2021 WebMD, LLC

Send comments and news tips to uknewsdesk@medscape.net.
Cite this: Ian Leonard. Decision on Former UK Cycling Doc Freeman Delayed Once More - Medscape - Mar 01, 2021.