Sublingual immunotherapy for the treatment of peanut allergy is safe and effective, even in children as young as age 1 year.
In a double-blind, placebo-controlled, food challenge (DBPCFC) of some 36 peanut-allergic children (mean age 2.2 years, range 1 to 4 years), those who were randomly assigned to receive peanut sublingual immunotherapy (PNSLIT) showed significant desensitization compared with those who received placebo.
In addition, there was a "strong potential" for sustained unresponsiveness at 3 months for the toddlers who received the active treatment.
The findings were presented in a late breaking oral abstract session at the 2021 American Academy of Allergy, Asthma & Immunology virtual annual meeting.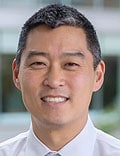 "A year ago, the US Food and Drug Administration approved the oral agent Palforzia (Peanut Allergen Powder) for the treatment of peanut allergy in children 4 and older, and it is a great option, but I think what we have learned over time is that this approach is not for everybody," said Edwin H. Kim, MD, director of the UNC Food Allergy Initiative, University of North Carolina School of Medicine, Chapel Hill, in an interview with Medscape Medical News.
Palforzia is a powder that is mixed in food like yogurt or pudding which the child then eats daily, according to a rigorous schedule. But Palforzia treatment presents some difficulties.
"Palforzia requires getting the powder dose, mixing it with food, like pudding or apple sauce, then eating it, which can take up to 30 minutes depending on age and kids' cooperation. It tastes and smells like peanut which can cause aversion. Kids have to refrain from exercise or strenuous activity for at least 30 minutes before and after dosing and have to be observed for up to 2 hours postdose for symptoms," Kim said.
"It's a great drug, but the treatment could be overly difficult for certain families to be able to do, and in some cases the side effects may be more than certain patients are able or willing to handle, so there is a real urgent need for alternative approaches," Kim said. "SLIT is several drops under the tongue, held for 2 minutes, swallowed and done."
In the current placebo-controlled study, he and his group tested the feasibility, efficacy, and safety of the sublingual approach to peanut allergy in children age 4 years and younger.
Both groups were similar with regard to gender, race, ethnicity, atopic history, peanut skin prick test, and qualifying DBPCFC, and all children were previously allergic with positive blood and skin tests, with a positive reaction during baseline food challenge, thus proving the allergy and establishing the baseline threshold.
"We have learned from some studies, for instance the DEVIL and LEAP studies, that strongly suggest that the immune systems in younger patients may be more amenable to change, and there may be some justification for early intervention," he said.
"Based on both of those ideas, we wanted to take our sublingual approach, which we have shown to have a pretty good efficacy in older children, and bring it down to this younger group and see if it still could have the same efficacy and also maintain what seems to be a very good safety signal."
The researchers randomly assigned the children to receive PNSLIT at a daily maintenance dose of 4 mg peanut protein (n = 19) or to receive placebo (n = 17) for 36 months.
"There was a 5-6 month buildup period where the SLIT dose was increased every 1-2 weeks up to the target dose of 4 mg, and then the final dose of 4 mg was continued through to the end of the study," Kim noted.
Over a total of 20,593 potential dosing days, the children took 91.2% of SLIT doses and 93.5% of placebo doses.
At the end of the 3-year study period, the children were challenged by DBPCFC with up to 4333 mg of peanut protein.
Sustained unresponsiveness was assessed by an identical DBPCFC after discontinuing the immunotherapy for 3 months.
Cumulative tolerated dose increased from a median of 143 mg to 4443 mg in the PNSLIT group, compared with a median of 43 mg to 143 mg in the placebo group (P < .0001).
Fourteen of the children receiving PNSLIT, and none of the children receiving placebo, passed the desensitization food challenge. Twelve of the children receiving PNSLIT and 2 of the children receiving placebo passed the sustained unresponsiveness challenge.
Additionally, children who underwent the immunotherapy saw a decrease in their peanut skin prick test from 10 mm to 3.25 mm, compared to an increase from 11.5 mm to 12 mm with placebo (P < .0001).
The most common side effect reported was itching or irritation in the mouth. Most side effects resolved on their own, although some patients used an antihistamine. Getting children as young as 1 to hold the dose under their tongue was a challenge in some instances, but it eventually worked out, Kim said.
"It took a lot of work from the parents as well as from our research coordinators in trying to train these young kids to, first of all, allow us to put the peanut medication in the mouth and then to try as best as possible to keep it in their mouth for up to 2 minutes, but the families involved in our study were very dedicated and so we were able to get through that," he said.
Study Merits Larger Numbers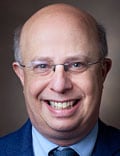 "Among the 36 who completed the 3 years of therapy, the authors report significant rates of desensitization among treated children compared with those receiving placebo. Furthermore, this effect was persistent for at least 3 months after stopping therapy in a subgroup of the children," commented Leonard B. Bacharier, MD, director of the Center for Pediatric Asthma, Monroe Carell Jr Children's Hospital at Vanderbilt, Nashville, Tennessee.
"Overall, these findings suggest the promise of peanut SLIT, which should be studied in larger numbers of preschool children," Bacharier, who was not part of the study, said in an interview with Medscape Medical News.
Jonathan A. Bernstein, MD, professor of medicine, University of Cincinnati, Cincinnati, Ohio, agreed.
"It's a well-designed study, it's small, but it's promising," Bernstein, who was not involved with the study, told Medscape Medical News.

"They did show that most of the patients who got the sublingual therapy were able to get to the target dose and develop tolerance, so I think it's promising. We know that this stuff works. This is just more data from a well-controlled study in a younger population," he said.
"We do OIT [oral immunotherapy] and sublingual but we don't do it in such young children in our practice. The youngest is 3 years old, because they have to understand what is going on and cooperate. If they don't cooperate it's not possible."
Kim reported financial relationships with DBV Technologies, Kenota Health, Ukko, Aimmuntherapeutics, ALK, AllerGenis, Belhaven Pharma, Duke Clinical Research Institute, Nutricia, NIH/NIAID, NIH/NCCIH, NIH/Immune Tolerance Network, FARE, and the Wallace Foundation. Bacharier and Bernstein have disclosed no relevant financial relationships.
AAAAI Virtual Annual Meeting: Abstract L2. Presented February 27, 2021.
For more news, follow Medscape on Facebook, Twitter, Instagram, and YouTube.
Medscape Medical News © 2021

Send news tips to news@medscape.net.
Cite this: Peanut Sublingual Immunotherapy Feasible and Effective in Toddlers - Medscape - Feb 28, 2021.