Editor's note: Find the latest COVID-19 news and guidance in Medscape's Coronavirus Resource Center.
Wearing a mask to protect against transmission of COVID-19 does not decrease oxygen saturation, according to a new study.
Oxygen saturation did not decline in more than 200 mask-wearing individuals attending an asthma and allergy clinic, regardless of the type of mask they were wearing and how long they had been wearing the mask.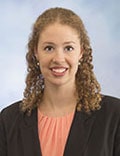 The study was presented in a late breaking poster session by Marisa Hodges, MD, University of Michigan, Ann Arbor, at the Virtual Annual Meeting of the American Academy of Allergy, Asthma, and Immunology.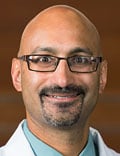 "In patients with or without asthma, wearing a mask does not decrease your oxygen level," co-author Alan P. Baptist, MD, MPH, Director of the University of Michigan Comprehensive Asthma Program, told Medscape Medical News.
"Some of my asthma patients had called me requesting an exemption from wearing a mask because they feared that their oxygen intake may be affected, and that got me thinking," said Malika Gupta, MBBS, MD, assistant professor in the Division of Allergy and Immunology at the University of Michigan, Ann Arbor, and the study's lead investigator.
"We say masks are safe, but I couldn't find any data to support that statement, and we wanted to provide them with evidence, so they could feel comfortable about wearing their masks," Gupta added.
The study collected 223 surveys from adult and pediatric patients presenting to the University of Michigan Medicine Allergy Clinic between September 10 and October 23, 2020.
The patients were asked whether they had a diagnosis of asthma, their degree of perceived control if they did have asthma, the type of mask they were wearing, and how long they had been wearing it.
Investigators obtained resting pulse oximetry readings to measure oxygen saturation (SpO2) from all study participants.
Forty percent of the participants were male, 46% reported having asthma, and 27% were age 19 years or younger.
Overall, the mean SpO2 was 98% (range, 93%–100%) in both asthma and nonasthma groups.
The study also looked at SpO2 with 3 different types of masks: fabric, surgical, and N95.
The mean SpO2 for a fabric mask was 98% (119 patients), for a surgical mask it was also 98% (83 patients), and for the N95 mask it was 99% (3 patients).
Similar results were found with duration of mask use, with the mean SpO2 98% in those wearing a mask for 1 hour or less and 99% in those wearing a mask for 1 hour or longer.
People with asthma who reported they were well controlled showed similar mean SpO2 levels (98%) compared with those who reported they were not well controlled (96.5%)
"No effect on oxygen saturation was noted in any patients, whether they had asthma or not, whether it was well controlled or not, and this was also true regardless of what masks they wore and how long they wore the masks for. So our data reinforce that wearing a mask, whether it be a surgical mask, cloth mask, or N95, is completely safe," Baptist said.
"We know wearing a mask is an essential step we can all take to reduce the spread of COVID-19, and we hope these data will give peace of mind to individuals who fear that wearing a mask will adversely affect their oxygen levels," Gupta added.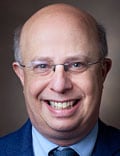 Leonard B. Bacharier, MD, professor of pediatrics and director of the Center for Pediatric Asthma, Monroe Carell Jr Children's Hospital at Vanderbilt University Medical Center, Nashville, Tennessee, agreed with the investigators' conclusions.
"The authors found no differences in oxygen saturations between asthmatic and non-asthmatic patients, nor was there a difference based upon mask use or type," Bacharier, who was not part of the study, told Medscape Medical News.
"These findings provide reassurance that patients, including those with stable asthma, do not experience impaired oxygenation while wearing a mask."
Hodges, Baptist, and Bacharier have disclosed no relevant financial relationships.
2021 AAAAI Virtual Annual Meeting: Abstract #L18. Presented February 27–March 1, 2021.
For more news, follow Medscape on Facebook, Twitter, Instagram, and YouTube.
Medscape Medical News © 2021

Cite this: Fran Lowry. Masks Don't Affect Oxygen Saturation in People With Asthma - Medscape - Feb 27, 2021.