No Food and Drug Administration–approved treatment currently exists for molluscum contagiosum, which affects an estimated 6 million people in the United States, but that could soon change, according to Leon H. Kircik, MD.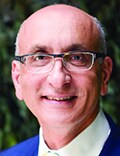 "The treatment of molluscum is still an unmet need," Kircik, clinical professor of dermatology at the Icahn School of Medicine at Mount Sinai, New York, said at the Orlando Dermatology Aesthetic and Clinical Conference. However, a proprietary drug-device combination of cantharidin 0.7% administered through a single-use precision applicator, which has been tested in phase 3 studies, is currently under FDA review. The manufacturer, Verrica Pharmaceuticals resubmitted a new drug application for the product, VP-102, in December 2020.
"VP-102 features a visualization agent so the injector can see which lesions have been treated, as well as a bittering agent to mitigate oral ingestion by children. Complete clearance at 12 weeks ranged from 46% to 54% of patients, while lesion count reduction compared with baseline ranged from 69% to 82%."
Acne
In August, 2020, clascoterone 1% cream was approved for the treatment of acne in patients 12 years and older, a development that Kircik said "can be a game changer in acne treatment." Clascoterone cream 1% exhibits strong, selective anti-androgen activity by targeting androgen receptors in the skin, not systemically. "It limits or blocks transcription of androgen responsive genes, but it also has an anti-inflammatory effect and an anti-sebum effect," he explained.
According to results from two phase 3 trials of the product, a response of clear or almost clear on the IGA scale at week 12 was achieved in 18.4% of those on treatment vs. 9% of those on vehicle in one study (P less than .001) and 20.3% vs. 6.5%, respectively, in the second study (P less than .001). Clascoterone is also being evaluated for treating androgenetic alopecia.
In Kircik's clinical experience, retinoids can be helpful for patients with moderate to severe acne. "We always use them for anticomedogenic effects, but we also know that they have anti-inflammatory effects," he said. "They actually inhibit toll-like receptor activity. They also inhibit the AP-1 pathway by causing a reduction in inflammatory signaling associated with collagen degradation and scarring."
The most recent retinoid to be approved for the topical treatment of acne was 0.005% trifarotene cream, in 2019, for patients aged 9 years and older. "But when we got the results, it was not that exciting," a difference of about 3.6 (mean) inflammatory lesion reduction between the active and the vehicle arm, said Kircik, medical director of Physicians Skin Care in Louisville, Ky. "According to the package insert, treatment side effects included mild to moderate erythema in 59% of patients, scaling in 65%, dryness in 69%, and stinging/burning in 56%, which makes it difficult to use in our clinical practice."
The drug was also tested for treating truncal acne. However, one comparative study showed that tazarotene 0.045% lotion spread an average of 36.7 square centimeters farther than the trifarotene cream, which makes the tazarotene lotion easier to use on the chest and back, he said.
Kircik also discussed 4% minocycline, a hydrophobic, topical foam formulation of minocycline that was approved by the FDA in 2019 for the treatment of moderate to severe acne, for patients aged 9 and older. In a 12-week study that involved 1,488 patients (mean age was about 20 years), investigators observed a 56% reduction in inflammatory lesion count among those treated with minocycline 4%, compared with 43% in the vehicle group.
Kircik, one of the authors of the study, noted that the hydrophobic composition of minocycline 4% allows for stable and efficient delivery of an inherently unstable active pharmaceutical ingredient such as minocycline. "It's free of primary irritants such as surfactants and short chain alcohols, which makes it much more tolerable," he said. "The unique physical foam characteristics facilitate ease of application and absorption at target sites."
Kircik reported that he serves as a consultant and/or adviser to numerous pharmaceutical companies, including Galderma, the manufacturer of trifarotene cream.
This article originally appeared on MDedge.com, part of the Medscape Professional Network.
Medscape Medical News © 2021 WebMD, LLC

Cite this: Emerging Treatments for Molluscum Contagiosum and Acne Show Promise - Medscape - Feb 26, 2021.