Alumni and current students and residents at the Tulane University School of Medicine, New Orleans, Louisiana, have exploded in outrage at the removal of Princess Dennar, MD, from her position as program director of its internal medicine-pediatrics residency program on February 11. That decision, which Dennar claims is a direct result of a lawsuit she filed, unleashed a wave of interconnected allegations regarding racism, sexism, and workplace discrimination at the institution.
"These recent events are just one additional reminder of how deeply entrenched structural racism and bias are within Tulane," 60 Tulane residents wrote in a letter of support for Dennar. "The statements and acts of discrimination reported in her lawsuit further make clear why nothing happens when residents report incidents of racism and discrimination to the administration."
Dennar's experience was unsurprising and "all too familiar," more than 25 Tulane alumni added in their own letter of support. "When a multitude of alumni representing numerous schools of Tulane unequivocally state that they are not surprised this happened, it speaks volumes about the culture" at the school.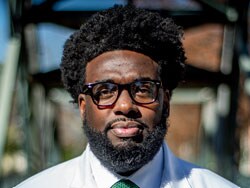 Individual students have come forward as well to share the emotional fallout of Dennar's dismissal. "I couldn't hold it together anymore. I was crying and sobbing," said R. J. Ledet, PhD, a third-year medical and MBA student at Tulane, who considers Dennar one of his mentors.
"For many Black medical students and residents at @TulaneMedicine, it's painful right now," Ledet tweeted. "On one hand, we represent and are part of an institution that has/is preparing us for the profession of #medicine. Simultaneously, we are having to fight that institution for #DrDennar."
Retribution for Lawsuit?
Tulane's recent decision to remove Dennar, the first and only Black woman to serve as a residency director at the school, came in the wake of a lawsuit, which was filed in federal court in October 2020. In it, Dennar describes persistent racism and sexism within the medical school. (Dennar remains a faculty member in the School of Medicine and the medical director of the Tulane Internal Medicine & PCAT Clinic at University Medical Center of New Orleans.)
The alleged discrimination began as early as Dennar's interviews for the residency director position in 2008, according to the lawsuit. Dennar claims that the school of medicine's senior vice-president and dean, Lee Hamm, MD, told her that he did not "want to change the face of Tulane" and that "white medical students wouldn't follow or rank favorably a program with a black program director; [however] we'll be comfortable with you sharing a position as co-director with the previous [White male med-peds] program director."
"Dr Hamm categorically denies making this statement," Michael Streker, a spokesperson for Tulane, said in a statement to Medscape Medical News.
But on February 12, Dennar told The Lens, a nonprofit news outlet in New Orleans, "I believe my termination from the position is a direct result of the allegations."
Dennar joins a growing list of Black women — including Aysha Khoury, MD, Timnit Gebru, PhD, formerly an AI ethicist at Google, and Dena Simmons, EdD, formerly assistant director of the Yale Center for Emotional Intelligence — who have been dismissed or left their positions in White-dominated fields in recent months in high-profile cases tied to discrimination.
Dennar earned the meds-peds program full accreditation, according to the lawsuit, and in 2009, Tulane announced she was the program's director, according to the lawsuit. But Dennar alleges that her colleague, Jeffrey Wiese, MD, a White man, launched a "campaign of retaliation" against Dennar and her meds-peds residents after Dennar served as a witness in a 2017 lawsuit alleging discrimination against Wiese's staff.
Wiese was in a unique position of control, according to Dennar's lawsuit. He was the internal medicine program director and Tulane's associate dean of graduate medical education (GME). He was also its designated institutional official — a person vested with the "authority and responsibility for oversight and administration" of sponsoring institutions, as mandated by the Accreditation Council for Graduate Medical Education (ACGME).
"Each time Dr Dennar confronted Dr Wiese and GME leadership about unfavorable or discriminatory treatment, she was either rebuffed, threatened, told to back off, or instructed to be a team player," according to the lawsuit. There appeared to be no other recourse.
Critics Say Dennar's Removal Highlights Bigger Problems
Things reached a fever pitch in 2018. In January, one Black female meds-peds resident independently filed a complaint with ACGME against Wiese and the internal residency program "regarding educational and workplace violations," according to the lawsuit. In April, seven Black female residents collectively filed a complaint with ACGME "asserting various discriminatory acts by Dr. Wiese."
Among their complaints, the residents alleged that Wiese required residency and fellowship directors to rank students using "a discriminatory program introduced by Wiese called 'ATLAS,' " which automatically ranked traditionally Black colleges and international schools at the bottom. This effectively ensured that these graduates were not competitive candidates for opportunities at Tulane. Wiese also allegedly blocked minority residents from fulfilling their ACGME-required rotations and withheld the power and resources Dennar needed to run her program, according to the lawsuit.
What happened next is contested. ACGME conducted a site visit and subsequently slapped the meds-peds program with a "warning status." Spokesperson Michael Strecker told The Lens this "triggered an automatic review of the program by the Graduate Medical Education Committee, which is comprised of diverse Tulane faculty and medical residents from across the school and individuals from other institutions," Strecker said. "It was the recommendation of this committee to remove Dr. Dennar as director."
But according to Dennar's lawsuit, ACGME concluded that "race or gender discrimination could not be excluded as a reason for these deficiencies," that Wiese's dual role created "a structural conflict," and that Tulane had not granted Dennar sufficient authority. In the view of Tulane's SLAM Coalition of students from marginalized and underrepresented backgrounds in medicine, it is Hamm and Wiese who should be suspended, without pay, pending an investigation, not Dennar.
Depending on the result, "we demand a restructuring of leadership at the highest levels of the Medical School, specifically the Dean's office and the Dean of GME, with a priority given to Black, Indigenous, and People of Color (BIPOC) for leadership roles," the coalition added.
This isn't the first time Tulane's school of medicine has faced accusations of discrimination. In 2019, Lesley Ann Saketkoo, MD, MPH, filed a lawsuit after her contract was not renewed. Saketkoo alleged sexism and verbal abuse, a male supervisor who "physically threaten[ed] women staff and has referred to women employees as the 'enemy' and 'bitches.' " US District Court Judge Lance Africk ruled that Saketkoo's legal team had not proven a male colleague with similar qualifications had kept his position, according to The Lens. An appeal brief is due by March.
In 2020, Ocheowelle Okeke, MD, a resident in Tulane's med-peds program, filed a lawsuit alleging that she was admonished for "not being a team-player" and that Okeke and other Black residents were given harder assignments than their White peers, according to The Lens.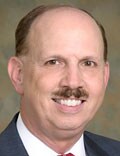 Others say that Dennar's case is an outlier. George F. Indest III, JD, president and managing partner of The Health Law Firm in Florida, who is not involved in Dennar's case, has represented many residents alleging discrimination. In an email, he said, "I have not experienced a case where it was the program director who was making such allegations."
In response to the outcry around Dennar's dismissal, Michael Fitts, PhD, LLD, Tulane's president, issued a public letter on February 14 committing to third-party facilitation of "dialogue and discussion" and a survey this fall to "[d]eepen understanding of the precise experiences of our residents, faculty, staff, and other students relative to race and sex [and seek] suggestions and develop targeted recommendations for consideration by Tulane's leadership by the end of the academic year."
In an email response to Fitts, which has since been shared publicly, Dennar wrote: "Unfortunately, I do not believe racism and sexism can conveniently wait until you have a 'deepened understanding' of the Black experience at Tulane or until the fall of 2021 schedule as you suggest in your recent letter to the community. While I understand that this might be an uncomfortable letter that might evoke an uncomfortable experience when reading it, you must understand that living through 'misogynoir' " — the particular type of discrimination Black women face — "at Tulane is even more uncomfortable."
"A Number of Possible Remedies"
Ledet, the third-year medical student at Tulane, recalls the first time he met Dennar, which was in a parking lot elevator during his first semester. "My head was down and I was just exhausted. She told me, I'll never forget it, 'Pick your head up. You belong here,' " Ledet said. At the time, "I didn't know who this lady was, but I appreciated what she was telling me because I needed to hear it."
Ledet and Dennar exchanged contact information, and from then on, she has been one of his closest mentors. "She had this really strong energy, her natural hair was out, she was dressed to the 10," Ledet said. "She exudes excellence on another level." From what he's read and heard ─ and his own knowledge of the environment at Tulane ─ Ledet believes that Dennar has been the focus of both sexist and racist discrimination.
"Challenges come to institutions," he said. "You're either going to be part of the change, or you're going to be complacent." Ledet added, "I think very much in the fashion of the deep South, we're going to hold onto something that is nonsensical until we can't anymore."
If Dennar wins the suit, the law affords "a number of possible remedies," Indest, the healthcare lawyer, explained. "These include reinstatement to her prior position, payment of all salary and benefits she lost, advancement to a higher position if she was found to have not been advanced when she should have been, [and] monetary compensation for any damages she can prove she has sustained." Although it's not mentioned in Dennar's lawsuit, students and faculty in similar situations have often pressed for a public apology.
Indest isn't sure Dennar will win. "In a number of cases, when Dr Dennar complained about what had occurred, Tulane changed what it was doing or took action to remedy the situation," Indest said. If the lawsuit moves forward, a jury may decide "the cumulative effect of a number of 'small' occurrences could possibly show a pattern of conduct," Indest wrote. "On the other hand, a judge or jury may find that these were only insignificant 'technical' deficiencies."
Regardless, Indest says that this case does show that Tulane clearly has room for improvement. For example, "an ombudsman or resident advocate is certainly a good idea for a program such as this," Indest wrote.
Advocates want more. They are publicly calling for justice for Dennar and for more profound changes to Tulane. When it comes to racial equity, "some institutions are Johnny-come-lately," Ledet said. "And now you're seeing what being late [means]."
Eleanor Cummins is a freelance journalist whose work runs the gamut of science. Her work has appeared in Vox, National Geographic, and The Atlantic.
For more news, follow Medscape on Facebook, Twitter, Instagram, and YouTube.
Medscape Medical News © 2021

Send news tips to news@medscape.net.
Cite this: Residency Director's Removal Sparks Accusations of Racism, Sexism From Current Trainees and Alumni - Medscape - Feb 26, 2021.