Data from an observational cohort study suggest that the presence of abandoned leads in patients with cardiac implantable electronic devices (CIEDs) should no longer be an absolute contraindication to MRI.
In the study, which spanned 7 years and included 139 consecutive patients, adverse events were few, mild, and transient. The results were published online February 17 in JAMA Cardiology.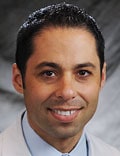 Evidence is growing that MRI can be done safely in the presence of abandoned leads, thus calling into question the need to make them an absolute contraindication, lead author Robert D. Schaller, DO, Perelman School of Medicine at the University of Pennsylvania, Philadelphia, told theheart.org | Medscape Cardiology.
Protocols for MRI have been in place for patients with MRI-conditional devices, and recent data suggest that scanning patients with nonconditional or legacy devices is safe. This has led to changes in Centers for Medicare & Medicaid Services (CMS) reimbursement policies for MRI in patients with legacy CIED systems, Schaller said.
However, abandoned leads have been thought to act as antennae that result in tissue heating and arrhythmia induction, and they have been excluded from CMS reimbursement due to a paucity of safety data.
An earlier study from researchers at the Mayo Clinic, Rochester, Minnesota, showed no evidence of myocardial injury, as measured by cardiac troponin T, in 80 patients who underwent 97 MRI scans with 90 abandoned leads in place during the scans.
"We are the second paper, the largest one, so I think there's enough data now for more programs to open up in order to replicate our data, with the eventual goal being for government regulators like the CMS and medical societies to finally question whether or not this is an absolute contraindication," Schaller said.
"We felt that abandoned leads were probably safe, the risk was overblown, so in certain situations, when the patient really needed an MRI, we would go ahead and do it, informing the patient there is enhanced risk but we don't know for sure, and they would be part of our registry. Every time we did it, nothing bad happened, so eventually we started doing it in all comers who needed an MRI and there were no safety issues," he said.
The current cohort study included 139 consecutive patients (110 men, mean age 65.6 years) who underwent 1.5-T MRI with at least 1 abandoned lead between January 2013 and June 2020.
In all, 200 MRIs of various anatomic regions including the thorax were performed.
There was a total of 243 abandoned leads, with a mean of 1.22 per patient; the mean number of active leads was 2.04, and 64 patients (46%) were pacemaker dependent.
A transmit-receive radiofrequency coil was used in 41 patients (20.5%), all of whom underwent MRI of the brain.
There were no abnormal vital signs or sustained tachyarrhythmias, no changes in battery voltage, power-on reset events, or changes of pacing rate noted.
Decreased right atrial sensing in four patients and decreased left ventricular R-wave amplitude in one patient were transiently observed, and one patient reported sternal heating that subsided when the MRI was stopped.
"We tell patients to tell us if they feel anything abnormal. There was one patient who felt a little bit of burning in her chest, so we stopped the scan right away and the burning went away. It didn't really make sense where the patient felt it so we're still not sure, and it probably was not associated with the MRI, but this illustrates that you need to maintain audio and visual contact with the patient throughout the MRI," Schaller said.
"The bottom line is, every time we did it, it was safe, nothing bad happened," he said.
In an invited commentary, Robert J. Russo, MD, PhD, of The Scripps Research Institute, La Jolla, California, writes that this report "represents an important contribution to the literature that addresses MRI with abandoned pacing leads, the last remaining obstacle to the performance and CMS coverage for MRI in patients with an implanted cardiac device."
"There should be very few obstacles for patients with pacemakers or defibrillators to gain access for a clinically indicated MRI," Russo told theheart.org | Medscape Cardiology.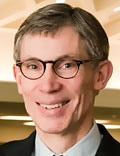 "In today's world, the only obstacle I can think of is when the device generator battery is close to the end of its life. That is when it is most vulnerable for changes that occur in the MRI scanner, but as long as it isn't close to that point, we can scan basically everyone. And you could still scan that patient, but you need to be aware of the potential changes that can occur," he said.
Russo concludes with the hope that future registry data will be sufficiently compelling to prompt CMS to further revise the existing National Coverage Determination (NCD) and to remove the coverage restriction for patients with an abandoned lead undergoing MRI with or without a pacemaker or defibrillator generator.
"The body of research to date has clearly demonstrated that no patient with a non-MRI-conditional system or an abandoned pacing lead should ever be exposed to the risks associated with pacing lead extraction, nor should access or coverage be denied to clinically indicated MRI for these patients, owing to an overestimation of risk of an appropriately performed and monitored scan," he said.
The study was funded in part by the Richard T. and Angela Clark Innovation Fund. Schaller and Russo have disclosed no relevant financial relationships.
JAMA Cardiol. Published online February 17, 2021. Abstract, Editorial
For more from theheart.org | Medscape Cardiology, join us on Twitter and Facebook
Medscape Medical News © 2021

Send news tips to news@medscape.net.
Cite this: Abandoned Cardiac Device Leads Don'tRule Out MRI - Medscape - Feb 22, 2021.