Editor's note: Find the latest COVID-19 news and guidance in Medscape's Coronavirus Resource Center.
In the days since recreational sales of marijuana became legal in Colorado in January 2014, concerning trends have emerged among the state's young cannabis users.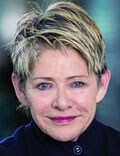 According to a report from the Rocky Mountain High Intensity Drug Trafficking Area, between 2014 and 2017, the number of suicides positive for marijuana increased 250% among those aged 10-19 years (from 4 to 14) and 22% among those aged 20 and older (from 118 to 144). "Other states are seeing something similar, and there is an emerging research showing a relationship between suicidality and the use of marijuana, especially high-potency products that are available in legalized markets," Paula D. Riggs, MD, reported during an annual psychopharmacology update held by the Nevada Psychiatric Association.
During that same 3-year time span, the proportion of Colorado youth aged 12 years and older who used marijuana in the past month jumped by 45%, which is more than 85% above the national average. "Similarly, among college-age students, we've seen an 18% increase in past-month marijuana use, which is 60% above the national average," said Riggs, professor and vice chair of psychiatry at the University of Colorado at Denver, Aurora.
Among adolescents, state health officials have observed a 5% increase in the proportion of those who used marijuana in the past month, which is more than 54% above the national average. "But a concerning trend is that we're seeing an increase in the use of concentrates such as dabs and waxes," she said. "That's worrisome in terms of exposure to high-potency products."
In other findings, 48% of young marijuana users reported going to work high (40% at least once per week), and there has been a 170% increase in youth ED urgent care visits for marijuana-related illnesses such as cannabinoid hyperemesis syndrome or first-episode psychosis. State health officials have also observed a 148% increase in marijuana-related hospitalizations.
According to Riggs, who also directs the University of Colorado's division of addiction science, prevention, and treatment, the average marijuana joint in the 1960s contained about 3% tetrahydrocannabinol (THC), a level that crept up to the 4%-6% range in 2002. In today's postlegalization era, the average joint now contains 13%-23% THC. "What's concerning is that the concentrates – the dabs, waxes, shatter, and butane hash oils – contain upward of 70%-95% THC," Riggs said. "Those are highly potent products that represent about 25% of the market share now. That's a very big concern because the higher the potency the cannabis product used, the greater the abuse liability and addictive potential."
The use of high-potency products also doubles the risk of developing generalized anxiety disorder, triples the risk of tobacco dependence, doubles the risk of other illicit substance disorders, and it at least quadruples the risk of developing first-episode psychosis in young people. "So, when you're taking a cannabis use history, it's important to ask patients about the potency of the products being used," she said.
In the 2019 Monitoring the Future survey, 12% of U.S. 8th graders self-reported marijuana use in the past year and 7% in the past month, compared with 29% and 18% of 10th graders, respectively. Self-reported use by 12th graders was even more elevated (36% in the past year and 29% in the past month). "The concern is, this survey doesn't really capture what's happening with marijuana concentrates," Riggs said.
A survey of Colorado youth conducted by the state's Department of Public Health and Environment found that the percentage of students who reported using concentrated forms of marijuana has risen steadily in recent years and now stands at roughly 34%. "The use of edibles has also crept up," said Riggs, who noted that marijuana dispensaries in Colorado outnumber Starbucks locations and McDonald's restaurants. "You might not think that's particularly concerning, except that the use of edibles is even more associated with onset of psychosis than other forms. This is probably because when you eat a marijuana product, you can't control the exposure or the dose that you're ingesting. We need to be concerned about these trends."
European studies report that 30%-50% of new cases of first-onset psychosis are attributed to high-potency cannabis. "There is a dose-response relationship between cannabis and psychosis," Riggs said. "That is, the frequency and duration of cannabis use, or the use of high-potency products, and the age of onset, are strongly associated with the risk of first-episode psychosis.
Researchers have known for some time that alterations in the endocannabinoid system are associated with psychosis independent of cannabis exposure. "Dysregulation of that endocannabinoid system occurs in patients at all stages of the psychosis continuum," she continued. "It also means that the endocannabinoid system is a potential therapeutic target for psychosis."
According to Riggs, THC exposure acutely increases dopamine in the ventral striatum and it can produce transient psychotomimetic effects in clinical and nonclinical populations. Genetic differences in the dopaminergic system can also interact with cannabis use to increase the risk of psychosis.
"For example, the COMT (catechol-O-methyltransferase) breaks down catecholamines such as dopamine in the prefrontal cortex," she explained. "If you have a COMT gene polymorphism, that increases your risk of developing psychosis due to increased levels of dopamine signaling."
She emphasized the importance of clinicians to understand that the age of cannabis use onset, the duration, frequency, and THC potency is related to the psychosis risk and worse prognosis. The earlier the initiation of marijuana use, the greater potential for first-episode psychosis. "Those who continue using cannabis after a first-episode psychosis have greater severity of psychotic illness and more treatment resistance, and they're less likely to engage or be compliant with treatment recommendations," Riggs said. "So, after that first-episode psychosis, it's important to help a patient get abstinent. Because if they resume cannabis use, this can turn into a more chronic psychotic disorder."
She added that, while insufficient evidence exists to determine whether cannabis plays a causal role in the development of schizophrenia or not, mounting evidence suggests that cannabis use may precipitate earlier onset of schizophrenia in those with other risk factors for the disorder. "There is considerable evidence that cannabis use increases the risk of psychosis in a dose-related manner, especially with an onset before age 16," Riggs said. "However, this does not mean that cannabis is safe for young adults. Cannabis-induced psychotic symptoms often develop during young adulthood and may become chronic."
Riggs disclosed that she had received grant funding from the National Institute on Drug Abuse. She is also executive director for Encompass, which provides integrated treatment for adolescents and young adults.
This article originally appeared on MDedge.com, part of the Medscape Professional Network.
Medscape Medical News © 2021 WebMD, LLC

Cite this: High-Potency Cannabis Products Linked to Suicidality - Medscape - Feb 22, 2021.