Find the latest COVID-19 news and guidance in Medscape's Coronavirus Resource Center.
Yes, the vaccines already authorized for emergency use against SARS-CoV-2 infection were developed relatively quickly. However, speediness does not equal sloppiness, and all necessary steps were taken in the process, experts said this week.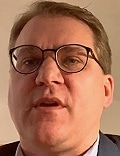 "The speed with which safe and effective vaccines have been developed is really a tribute to medical science in this country. At the same time, that speed understandably raises concerns about the process of developing and assessing these vaccines," Matthew Zahn, MD, said during a February 18 media briefing sponsored by the Infectious Diseases Society of America (IDSA).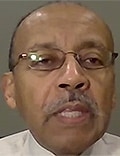 Regarding development of the two mRNA vaccines, "although a lot of people will say this was rushed and that we didn't do everything we would ordinarily do, actually, everything was done" according to FDA and CDC Advisory Committee on Immunization Practices (ACIP) guidelines, said Dial Hewlett Jr, MD, medical director of the Division of Disease Control, Westchester County Department of Health, White Plains, New York, during the IDSA briefing.
"I am very confident in the safety and efficacy of these vaccines," said Zahn, medical director at the Division of Epidemiology and Assessment, Orange County Health Care Agency, Santa Ana, California.
The vaccine development process was compressed into a shorter time period because there was a heightened focus during the pandemic and a lot of additional resources, Hewlett said. "The result was the development of two vaccines rather rapidly, which have been shown to be safe and effective — the mRNA vaccines."
"And there are other vaccines and other platforms we believe will also be safe and effective," Hewlett added.
"The point cannot be emphasized enough: There was increased velocity of development bringing these vaccines to evaluation by the FDA and ACIP, but this did not involve skipping steps," Zahn said.
Zahn has attended ACIP meetings for more than a decade as a liaison on behalf of the National Association of County and City Health Officials. Instead of meeting every 3 months as normal, ACIP has met at least once a month over the past year to review emerging data, he said.
The Hazards of Hesitancy
Fears that the mRNA vaccines were rushed contributes to an overall issue of vaccine hesitancy. There is a real public health and individual risk, Zahn said.
"We always worry about vaccine hesitancy from a public health standpoint," he said. "People's fears during the pandemic that these vaccines are not safe or do not work will result in unnecessary disease and unnecessary death."
Hewlett added, "We as scientists and physicians feel these vaccines are quite safe and effective. And we're encouraging people to utilize these vaccines…once they are eligible."
Lessons Learned So Far
When asked what experts have learned about vaccines over the past year, Zahn said that "one of the takeaways from the public health side is the safety and effectiveness of mRNA vaccines."
"The thing we can learn from this experience," Hewlett added, "is that the science was done extremely well, very effectively, and very thoroughly."
However, with distribution, "there is a lot of room for improvement," Hewlett said. "In the future, having a centralized plan for the mass production and the distribution of vaccines will be extremely important and extremely helpful."
Damian McNamara is a staff journalist based in Miami. He covers a wide range of medical specialties, including infectious diseases, gastroenterology, and critical care. Follow Damian on Twitter: @MedReporter.
Medscape Medical News © 2021

Send news tips to news@medscape.net.
Cite this: COVID-19 Vaccines Were Rushed, but'All Steps Taken' - Medscape - Feb 19, 2021.