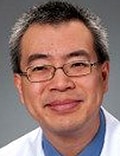 Hi, everyone. I'm Dr Kenny Lin. I am a family physician at Georgetown University Medical Center, and I blog at Common Sense Family Doctor.
In my practice, when a female patient without a history of breast cancer reaches the age of 75, I make a point to discuss discontinuing screening mammograms. The US Preventive Services Task Force found insufficient evidence to assess the balance of benefits or harms of screening for breast cancer in this age group because they were not included in clinical trials, but a large observational study published last year found no significant mortality benefit from continuing mammography after age 75. By stopping screening, women avoid the inconvenience of radiology visits and possible COVID-19 exposures, anxiety associated with false-positive results, and overdiagnosis and overtreatment of small tumors that would have never otherwise bothered them during their lifetimes.
Until recently, though, I approached older women with a personal history of breast cancer quite differently. Guidelines recommend that breast cancer survivors receive surveillance with annual mammography and clinical breast exams and don't say anything about stopping them. Although primary care clinicians are not universally comfortable with caring for cancer survivors, studies show that we are as capable as oncologists of providing follow-up care for women who have completed breast cancer treatment. I had assumed that this group was at much higher risk of developing new breast cancer, enough to justify continuing mammograms even in women whose life expectancy was limited by other chronic conditions. I was apparently far from alone in making this assumption; a 2017 study found that 57% of surveyed breast cancer survivors with an estimated life expectancy of less than 5 years reported having a mammogram in the past year.
It turns out, though, that the optimal approach to these patients has a lot in common with the approach I already take with older women who have never had breast cancer. In a consensus guideline recently published in JAMA Oncology, an expert panel reviewed the evidence on the 10-year risks of recurrent breast cancer based on cancer type and therapy or therapies received. For most scenarios, their risk is only slightly higher than that of a 75-year-old woman at average risk without a personal history of breast cancer. Consequently, the guideline recommends stopping surveillance mammography in all women at age 85 or who have a life expectancy of less than 5 years, regardless of the type of breast cancer they had.
For breast cancer survivors between age 75 and 84 years with an estimated life expectancy of 5 years or more, the recommendations are stratified by previous cancer risk, based on hormone receptor and ERBB2 positivity, triple-negative cancers, and cancer stage at the time of diagnosis. Women with a history of lower-risk cancers can continue mammograms every 1-2 years and consider stopping when life expectancy is less than 10 years. Women with a history of higher-risk cancers can continue mammograms annually through age 79, or through age 84 if life expectancy is at least 5 years.
The guideline also includes some helpful talking points to share with patients who may be reluctant to change follow-up routines that they have adhered to for many years after cancer treatment: Provide reassurance that their risk for new breast cancers is low; discontinuing mammography does not mean "giving up"; and continuing clinical breast exams may be as effective as mammograms in finding cancer recurrences while reducing false positives. Although the guideline did not recommend a specific tool to estimate life expectancy, the ePrognosis website includes calculators that have been validated with community-dwelling and institutionalized older adults.
The bottom line is that family physicians should carefully consider the individual patient's likelihood of benefit before ordering a mammogram for screening or surveillance in anyone who is age 75 or older. Also, estimating life expectancy will not only help guide discussions about breast cancer screening but also screening and surveillance for colorectal cancer, taking a statin for cardiovascular prevention, and advance care plans.
This has been Dr Kenny Lin for Medscape Family Medicine. Thank you for reading.
Kenny Lin, MD, MPH, teaches family medicine, preventive medicine, and health policy at Georgetown University School of Medicine. He is deputy editor of the journal American Family Physician.
Follow Medscape on Facebook, Twitter, Instagram, and YouTube
© 2021 WebMD, LLC

Cite this: Why I've Changed My Approach to Mammography in Older Women - Medscape - Feb 22, 2021.