With the exception of clozapine, the selection of an antipsychotic medication for acute treatment is driven by side effects.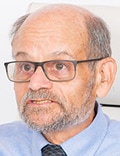 That's a key pearl of wisdom that Stephen R. Marder, MD, shared during a discussion of key criteria for choosing an antipsychotic for patients with schizophrenia.
"It's a decision that can have huge consequences, both to an individual's mental health and their physical health," Marder said during an annual psychopharmacology update held by the Nevada Psychiatric Association. "If a patient did well and liked a prior antipsychotic, that's usually evidence that they'll respond again. That's been shown numerous times. Aside from that, the largest consideration is usually adverse effects."
In a multiple-treatments meta-analysis that compared the efficacy and tolerability of 15 antipsychotic drugs in schizophrenia, researchers found that an overall positive change in symptoms occurred with clozapine, compared with any other drug.
"Clozapine is not just the most effective antipsychotic for patients who are treatment resistant; it's also the most effective antipsychotic in general populations," said Marder, the Daniel X. Freedman Professor of Psychiatry at the Semel Institute for Neuroscience and Human Behavior at the University of California, Los Angeles. "The next most effective antipsychotic is amisulpride, which is not available in the U.S., although there's a company that's developing a formulation of amisulpride. After that, the 95% confidence intervals overlap, and the differences are probably related not to their true effectiveness but to other circumstances."
For example, he continued, risperidone and olanzapine were developed in the 1990s. They were always compared with haloperidol and they tended to work a little bit better. "The drugs developed later on in clinical trials tended to be used in patients who were more treatment resistant," he said. "Aside from clozapine, the differences in effectiveness are relatively small. But the differences in side effects are large."
The meta-analysis found that haloperidol stood out as the antipsychotic most likely to cause extrapyramidal side effects. Olanzapine and clozapine stood out as causing the most weight gain, while ziprasidone and lurasidone were less likely to cause weight gain. In addition, risperidone, paliperidone, and haloperidol tended to cause the greatest elevation of prolactin levels, while aripiprazole was found to reduce prolactin levels.
"This becomes an important issue, particularly in young people when one is worried about galactorrhea in women or gynecomastia in men, which sometimes happens with risperidone or haloperidol, and to a lesser extent, sexual dysfunction," said Marder, who is also director of the VISN 22 Mental Illness Research, Education, and Clinical Center for the Department of Veterans Affairs. "Sedation is a major consideration for clozapine and chlorpromazine, but less for other antipsychotics."
When do you know if you've selected the right medication for your patient? According to a meta-analysis of 42 studies involving 7,450 patients, improvement tends to occur within the first 2 weeks of treatment. "Which means if you put someone on an adequate dose of an antipsychotic and they haven't improved in 2 weeks, there's very little chance that they're going to continue to improve," Marder said. "This has been consequential because it provides guidance for clinicians to make decisions."
Symptoms that are likely to improve in the first couple of days include agitation and psychomotor excitement. Improvement in psychotic symptoms typically occurs in the following order: those with thought disorder symptoms tend to develop more organized thinking, those with hallucinations tend to experience a decrease the intensity and frequency of their episodes, and those with well-ingrained delusions "tend to experience fewer misinterpretations," Marder said. "They may feel less suspicious and they may talk less about delusions."
Marder makes it a point to evaluate the antipsychotic response of patients in 2-3 weeks. "If it's a partial response, continue a bit longer," he advised. "It it's no response, switch. And, of course, if the drug isn't tolerated well, switch."
He advised against thinking that patients can easily be categorized as being strong responders or nonresponders. Instead, he favors viewing responsiveness to an antipsychotic along a continuum. "Ten to fifteen percent of patients will fail to remit even at first exposure to an antipsychotic medication, but it's more common that patients will be partial responders," Marder said. "One will have to determine whether that response is adequate or not. There's also the idea that patients sometimes respond vigorously to an antipsychotic early on. For example, first-episode patients tend to respond very well, and they respond at substantially lower doses. But I set a high criteria that we really want patients on an antipsychotic to respond well, to being in a remission that they can live with, not just to be partially remitted."
In an analysis of response rates, 244 patients with first-episode schizophrenia moved through two antipsychotic trials, followed by a trial with clozapine. For the first two trials, treatment consisted of risperidone followed by olanzapine, or vice versa. About 75% of patients on either drug showed an initial response. "Among those who did not respond in the first trial but were switched to either drug, the response rate was very low, averaging about 16%," Marder said. "In other words, if somebody responds poorly to risperidone, they're not likely to respond to olanzapine, or vice versa. I think this is true among nearly all of the antipsychotic drugs that are available. Patients tend to have sort of an idiosyncratic ability to respond to a nonclozapine antipsychotic. They may respond to one better than the other, but oftentimes they won't respond well." When patients in the trial were switched to clozapine, 75% showed an adequate response.
Based on the study findings and on his own clinical practice, Marder recommends trying one or two antipsychotics before prescribing clozapine. "If they haven't responded in a couple of weeks, it's probably good to change them to another antipsychotic," he said. "If the patient is responding poorly they should go on to clozapine, which I think is very underutilized."
In late 2019, the Food and Drug Administration approved lumateperone, a presynaptic D2 partial agonist and a postsynaptic D2 antagonist, for the treatment of schizophrenia in adults. "Its dopamine blockage doesn't lead to increased dopamine, so it seems to work differently than other antipsychotics," Marder said. "It's effective at lower D2 affinity, which is similar to drugs like clozapine, and it has greater 5 HT2A:D2 antagonism." It appears to have a relatively benign safety profile, including minimal weight gain, minimal metabolic adverse effects, and minimal extrapyramidal effects. "However, I think the jury's out," he added. "There is very little information about head-to-head comparisons between lumateperone and other antipsychotics."
The new kid on the block is the Alkermes agent AKLS 3831, a combination drug of olanzapine-samidorphan, for the treatment of adults with schizophrenia and adults with bipolar I disorder. In December 2020, the FDA accepted the company's New Drug Application and set the Prescription Drug User Fee Act target action date of June 1, 2021. Results from a phase 2 trial demonstrated mitigation of olanzapine-induced weight gain with the opioid antagonist samidorphan. "This is not a weight-loss drug," Marder said. "It's just a formulation that causes less weight gain. For patients who do well on olanzapine, putting them on this combination may be helpful in preventing weight gain."
Marder disclosed that he has served as a consultant for AbbVie, Allergan, Boehringer Ingelheim, Forum, Genentech, Lundbeck, Neurocrine, Otsuka, Roche, Sunovion, Takeda, Targacept, and Teva. He has also received research support from Boehringer Ingelheim, Neurocrine, and Takeda, and is a section editor for UpToDate.
This article originally appeared on MDedge.com, part of the Medscape Professional Network.
Medscape Medical News © 2021 WebMD, LLC

Cite this: Clozapine Still Underused in Refractory Schizophrenia - Medscape - Feb 12, 2021.