MANCHESTER—The General Medical Council (GMC) has been accused of using "smoke and mirrors" in its case against former British Cycling and Team Sky head doctor Richard Freeman.
In her final submissions before a Medical Tribunal Practitioners Service (MPTS) hearing, Dr Freeman's QC Mary O'Rourke claimed there was no evidence he was involved in doping.
The long-running case, which is nearing its conclusion after 2 years and frequent delays, centres on a charge that Dr Freeman ordered banned testosterone to the national velodrome in May 2011.
The GMC said the order - consisting of 30 sachets of Testogel - was intended to boost a rider's performance.
Dr Freeman claims it was actually for head coach Shane Sutton to help treat his erectile dysfunction.
Mr Sutton has denied this and claims Dr Freeman is lying.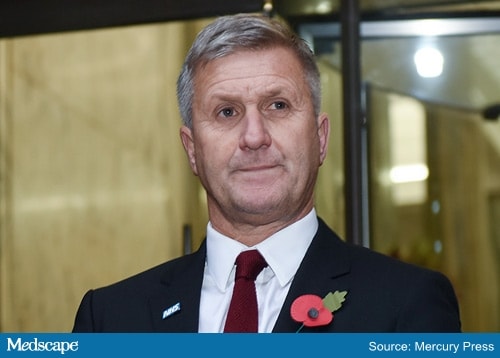 'Nonsense'
Ms O'Rourke disputed claims by Simon Jackson for the GMC, that Dr Freeman had sought to identify and test riders who would have been suitable candidates for a "top-up" of Testogel.
Ms O'Rourke said a regime of "over-testing" wasn't consistent with a team that was doping and suggestions it indicated Dr Freeman was involved were "nonsense".
She pointed to the "big issue" in recent years of other riders evading tests, in breach of WADA codes, to avoid being caught out.
"What you've got here is the opposite," she said.
"You've got over-testing. That is hardly synonymous with a team that's doping.
"They wouldn't be doing so much testing and they wouldn't be leaving the paper trail.
"So the GMC case is a nonsense to suggest any of this - somehow or other - implicates Dr Freeman in naughtiness because he's referring to specialists, tests are being done, records are being kept, emails are being written.
"That is not the doping scene. The doping scene is secrecy."
'Missing Spectre'
She questioned why Sir Dave Brailsford, former performance director of British Cycling and manager of Team Sky, had not been called as a witness.
"He's the spectre missing from these proceedings, he's the person who could have answered what was going on in British Cycling and Team Sky," she said.
Ms O'Rourke described the GMC's case as "smoke and mirrors and skating around things, never directly making assertions, but trying to hint that because he saw this result or saw this rider or had this run in with this doctor that somehow makes him guilty".
She reiterated her claim that Dr Freeman had been "bullied' into making the order by Shane Sutton to treat an erectile dysfunction, pointing out that he'd previously been prescribed Cialis.
She refuted claims by Mr Jackson that it "made no sense" to say Mr Sutton was the intended recipient.
"One possibility is that Sutton was getting it for nefarious purposes and had a rider who he coached who wanted it and he'd help them out," she said.
'But that would not suit the GMC's case."
She said Dr Freeman had no reason to name Mr Sutton as the recipient and he could have chosen another "convenient suspect" or another non-rider who would be prepared to say the Testogel was for them.
Ms O'Rourke repeated previous claims that had caused Mr Sutton to storm out of an earlier hearing while giving evidence, that he was a liar and a doper.
'Surmise and Speculation'
Summing up, she said the GMC had failed to produce any facts or evidence to prove Dr Freeman had ordered the Testogel to dope a rider, or who the rider was.
"It's all surmise and speculation," she added.
"Let's see if we can try and trip Dr Freeman up by asking him totally unrelated questions…they raise all sorts of issues for which they call no witness and no supporting evidence."
Dr Freeman has admitted 18 of 22 charges against him, which include lying about the order after persuading a Fit4Sport employee to help cover his tracks by saying it had been sent in error, returned and destroyed, and lying to a UKAD (UK Anti-Doping) investigation.
The four charges he denies all relate to the central charge of placing the order "knowing or believing it was to be used by an athlete to improve performance".
Final submissions form both sides in the case have now concluded and a decision on the facts of the case is due 2 March.
© 2021 WebMD, LLC

Send comments and news tips to uknewsdesk@medscape.net.
Cite this: Ian Leonard. GMC 'Used Smoke & Mirrors' in Freeman MPTS Case - Medscape - Feb 12, 2021.