Find the latest COVID-19 news and guidance in Medscape's Coronavirus Resource Center.
It could take almost 9 more months to vaccinate 70% of Americans against SARS-CoV-2 infection and reach a herd immunity threshold, assuming the current pace of immunizations continues and requires a two-dose regimen with either the Pfizer/BioNTech or Moderna vaccines, a Medscape analysis reveals.
Clinicians have administered a total 44,769,970 doses of COVID-19 vaccine in the United States as of February 11 according to the Centers for Disease Control and Prevention (CDC) COVID Data Tracker. Although the site also reports total US cases of COVID-19, total doses of vaccines delivered, and the number of Americans who have died, the agency doesn't estimate how long it will likely take to reach certain immunization milestones.
To predict the proportion of the American population likely to be immunized over time, Medscape decided to do the math. An initial assumption is that vaccinations will continue at 1.44 million doses per day, the highest moving 7-day average as of February 10.
Although figures vary, scientists estimate that between 70% and 85% of Americans will need to be vaccinated against SARS-CoV-2 to achieve herd immunity. The Medscape analysis is based on the more optimistic 70% figure.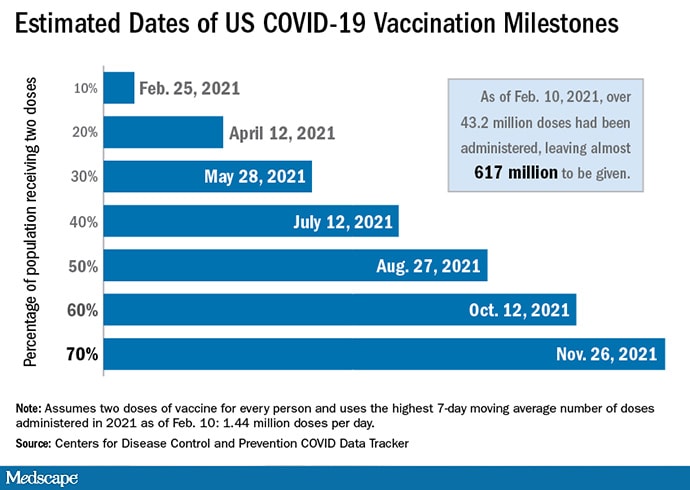 A Moving Target
One of the major caveats is the number of vaccinations is "hard to predict, as the situation changes day by day," Ana Pastore y Piontti, PhD, associate research scientist at the Laboratory for the Modeling of Biological and Sociotechnical Systems at Northeastern University, Boston, Massachusetts, told Medscape Medical News. "We don't know what the daily doses could be in the months to come."
CDC Director Rochelle Walensky, MD, said the agency is working toward the Biden administration's goal of 100 million doses available within 100 days. However, it seems unlikely that COVID-19 vaccine prioritization will expand to all Americans by the end of this month or March, as predicted by previous administration officials.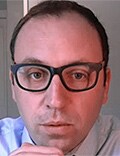 "We are in an encouraging period of time with vaccines rolling out," Joshua Barocas, MD, assistant professor of medicine at the Boston University School of Medicine, said during a COVID-19 update for journalists February 3, sponsored by the Infectious Diseases Society of America (IDSA). However, "remember that only a very small portion of the population has been vaccinated" so mask wearing, handwashing, social distancing, and other measures remain essential.
"I think that the US rollout has also been accelerating, meaning that the per-day injections have been going up," Daniel Larremore, PhD, told Medscape Medical News. He cited a COVID-19 cumulative doses graph from Our World in Data that shows a steady increase in US vaccinations. Larremore is an assistant professor in the Department of Computer Science at the University of Colorado Boulder.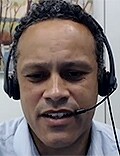 Exactly when the US population could reach herd immunity is "the million-dollar question," Ricardo Franco, MD, assistant professor of medicine at the University of Alabama at Birmingham, said during the IDSA media briefing. "How efficient will vaccine production and distribution systems perform?" Assuming you have a 70% herd immunity threshold and ideal vaccination programs, "you can do the math. But include vaccine hesitancy and some variants that may still circulate, [and] it's a hard question," he said.
Picking Up the Pace
The Medscape analysis is intended to provide an approximate timeline for herd immunity. The calculations will likely need adjustment going forward. For example, if and when single-dose COVID-19 vaccine products gain emergency use authorization (EUA) from the US Food and Drug Administration (FDA), the number of available doses could jump substantially.
The FDA is expected to announce its review of the data for the Janssen/Johnson & Johnson single-dose EUA application on February 26.
If cleared, a new single-dose vaccine would likely accelerate the pace of immunization of the US population.
On the other hand, the modeling assumes no vaccine hesitancy among US residents. If reluctance to receive the vaccines increases, the timeline could even stretch into 2023. In contrast, if educational efforts and other factors persuade more people to get immunized, the timeline could shorten.
SARS-CoV-2 variants, any one of which could require a redesigned "booster" vaccination in the future, also could throw a wrench into any modeling. "The variants change the equation in at least two ways," said Barocas. "If the vaccines have less efficacy against some of the variants, it definitely pushes that timeline out further." It's likewise important to focus on getting the vaccine rollout into disparate communities and vulnerable populations, he said.
"The sooner we can get vaccines into arms, the less important the variants become," Barocas said.
Furthermore, if vaccine distribution programs become more efficient — if federal, state, and local governments provide more funding and other resources to accelerate the rate of immunizations — more Americans would likely be immunized sooner.
"It is important to quickly report the number of vaccine shots given to the CDC, so we know which locations have the greatest need for more vials," Franco said.
Pastore y Piontti, Barocas, Larremore, and Franco have disclosed no relevant financial relationships.
Damian McNamara is a staff journalist based in Miami. He covers a wide range of medical specialties, including infectious diseases, gastroenterology and critical care. Follow Damian on Twitter: @MedReporter.
Medscape Medical News © 2021

Send news tips to news@medscape.net.
Cite this: At Current Vaccination Pace, When Can US Expect Herd Immunity? - Medscape - Feb 11, 2021.