There is high patient interest in medical cannabis to help alleviate motor and nonmotor symptoms of Parkinson's disease (PD), yet few avail themselves of this treatment, new research shows.
In what investigators say is the largest "real world" survey of medical cannabis (MC) in this patient population, researchers in Germany found more than 50% were aware of MC for PD but less than 10% of PD patients used it. In addition, MC users reported significant reductions in PD symptoms including motor and nonmotor symptoms.
"Results suggests that MC might be helpful for selected PD patients with insufficient symptom relief despite their usual antiparkinsonian medication," the researchers led by Carsten Buhmann, MD, head of the outpatient center for neurology at University Hospital Hamburg­–Eppendorf in Germany, write.
The study was published online November 11 in the Journal of Parkinson's Disease.
Largest Survey To-Date
The increasing availability of MC in many countries has fueled interest in the drug's potential ability to alleviate symptoms for many disorders. In Germany, cannabis has been legal since 2017 as a therapeutic option for patients with severe, treatment-resistant symptoms of PD.
However, the investigators note, little is known about PD patients' view of MC. To assess the community's perception of MC and patients' experience with it, the investigators conducted a national mail-in survey to PD patients who received the journal of the German Parkinson Association and locally to patients attending their movement disorders clinic who responded to the questionnaire on-site.
The researchers analyzed data from a total of 1348 survey responses — 1123 nationwide and 225 local. The study cohort was 54% male with a mean age of 71.6 years and a mean disease duration of 11.6 years.
"With 1348 participants, this study is the largest survey in Parkinson's disease patients that assesses knowledge about and experience with application of cannabinoids to treat disease-related motor and nonmotor symptoms," Buhmann told Medscape Medical News.
Just over half (51%) of respondents were aware that MC was legal to help treat PD symptoms. More than a quarter (28.3%) knew about the various available routes of administration, and 8.8% understood the difference between cannabidiol (CBD) and tetrahydrocannabinol (THC).
Approximately 15% of all respondents had tried cannabis. Of this group, 13.9% were regular users, 32.2% used it occasionally, and 42.6% tried it only once.
PD-related cannabis use was reported by 8.4% of patients and was associated with younger age, living in large cities, and better knowledge about the legal and clinical aspects of MC.
Of those who used MC for PD symptoms, 9.7% reported using THC only, 39.8% used CBD only, and 20.4% used both. About 18% did not know which type of cannabis they had used, and 12.4% did not provide this information.
Among non-MC users, 65.4% reported interest in it. Of this group, 44% said they would prefer it in capsule form, and 31% said that they would prefer liquids or drops.
Better Than Standard Treatment?
About 54% of MC users reported clinical benefit with the success rate correlated with more frequent use. When MC treatment was successful, 50.8% of patients rated it as superior to levodopa or dopamine agonists, and 23% reported an equal effect.
Among MC users, 40% reported a reduction in pain and muscle cramps. In addition, 20% reported improvement in anxiety stiffness/akinesia, freezing, tremor, depression, and restless legs.
Results also showed that compared with CBD, inhaled THC was more frequently reported to reduce akinesia and stiffness — 50% vs 15.4% (P < .03).
Most (85%) users reported MC was generally tolerable. More than one third (36.3%) reported side effects such as fatigue, dizziness, and increased appetite.
Tolerability was lower for smoking THC (81.8%) than ingestion of CBD (91.9%), but this difference was not statistically significant. Smoking THC was significantly more likely to provoke side effects (54.5%) vs oral ingestion of CBD (18.9%).
Buhmann said he was surprised by participants' relatively low level of knowledge about the clinically important difference between psychotropic THC and nonpsychotropic CBD.
He added that his team is planning a prospective, controlled, three-arm study to compare the efficacy and tolerability of THC, CBD, and placebo applied as drops in patients with PD.
Bias at Play?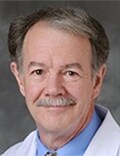 Commenting on the findings for Medscape Medical News, Peter A. LeWitt, MD, professor of neurology at Wayne State University School of Medicine in Detroit, Michigan, said "it seems likely that patients who went to the effort of obtaining medical cannabis would manifest some bias towards benefit from a drug that has, for many, a pleasant psychotropic effect and a reputation for helping with a variety of medical problems."
A clinical trial would collect data on frequency of use, dose, and targeted symptoms to determine whether MC is effective or not. However, LeWitt added, this information was not collected in the current study.
"The authors have adequately discussed limitations they recognize in their study, but readers will have to do the same in examining the range and magnitude of claimed benefits offered by cannabis vis-à-vis Parkinson disease," he said.
Half of cannabis users who reported symptomatic relief rated the efficiency of cannabis more highly than that of levodopa or dopaminergic agonists.
"This level of enthusiasm for antiparkinsonian action is not congruent with what is known from other experience and may represent the curious status of a drug once thought to be dangerous that now has been elevated to [the status of] a broadly effective adjunctive therapy," said LeWitt.
"While a careful study of cannabis's effects on unmet needs of Parkinson disease would be of interest, the information in this report isn't compelling enough to justify such a study," he concluded.
The National German Parkinson Association provided support for the study. Buhmann has received compensation for participating on advisory boards for UCB Pharma and Zambon. He has received lecture fees from AbbVie Pharma, BIAL Pharma, Desitin, GE Healthcare, Grunenthal Pharma, Licher, Medtronic, Novartis, TAD Pharma, UCB Pharma, and Zambon Pharma. LeWitt has disclosed no relevant financial relationships.
J Parkinsons Dis. 2021;1:309-21. Abstract
For more Medscape Neurology news, join us on Facebook and Twitter.
Medscape Medical News © 2021

Cite this: Erik Greb. High Patient Interest in Medical Cannabis for Parkinson's, But Few Use It - Medscape - Feb 11, 2021.