Editor's note: Find the latest COVID-19 news and guidance in Medscape's Coronavirus Resource Center.
Little has been known about children sick enough with COVID-19 to require intensive care because such patients are relatively few, but preliminary data analyzed from a global registry indicate that they are more likely to be older, Black, and have asthma.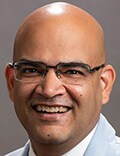 Gastrointestinal distress is also more common in children with severe COVID-19, according to research by Sandeep Tripathi, MD. Tripathi, a pediatric intensivist and associate professor at the University of Illinois College of Medicine, Peoria, Illinois, presented the findings on February 3 at the Society for Critical Care Medicine (SCCM) 2021 Critical Care Congress.
Registry Data Gathered From 49 Sites
Results from the SCCM's VIRUS: COVID-19 Registry, which involved data from 49 sites, included 181 children admitted to an intensive care unit (ICU) between February and July 2020. Those in the ICU were older than patients who did not receive care in the ICU (10 years vs 3.67 years; P < .01) and were more likely to be Black (28.8% vs 17.8%; P = .02).
More of the patients who required intensive care had preexisting conditions (58.2% vs 44.3%; P = .01), the most common of which was asthma.
For both the ICU patients and the non-ICU group, the most common presenting symptom was fever.
Symptoms that were more common among children needing ICU care included nausea/vomiting (38.4% vs 22.1%; P < .01), dyspnea (31.8% vs 17.7%; P < .01), and abdominal pain (25.2% vs 14.1%; P < .01).
Significantly higher proportions of ICU patients had multisystem inflammatory syndrome of childhood (MIS-C) (44.2% vs 6.8%; P < .01) and acute kidney injury (9.34% vs 1.7%; P < .01).
"The children who presented with MIS-C tended to be much sicker than children who present with just COVID," Tripathi told Medscape Medical News.
In this analysis, among children in ICUs with COVID, the mortality rate was 4%, Tripathi said.
He said he hopes the information, which will be periodically published with updated data, will raise awareness of which children might be likely to experience progression to severe disease.
"The information may help physicians be more mindful of deterioration in those patients and be more aggressive in their management," he said. When children are brought to the emergency department with the features this analysis highlights, he said, "physicians should have a low threshold for treating or admitting the patients."
Another study that was presented on February 3 in parallel with the registry study described patterns of illness among 68 children hospitalized with COVID-19 in a tertiary-care pediatric center.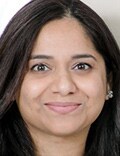 In that analysis, Meghana Nadiger, MD, a critical care fellow with Nicklaus Children's Hospital in Miami, Florida, found that all patients admitted to the pediatric ICU (n = 17) had either MIS-C or severe illness and COVID-related Kawasaki-like disease.
The investigators also found that the patients with serious illness were more commonly adolescents with elevated body mass index (BMI) (73%). In this study, 83.8% of the hospitalized children were Hispanic. They also found that 88.8% of the children older than 2 years who had been hospitalized with COVID-19 were overweight or obese, with a BMI >25 kg/m2.
Jerry Zimmerman, MD, PhD, SCCM's immediate past president, told Medscape Medical News that he found it interesting that in the Nadiger study, "All of the children with severe illness had MIS-C as compared to adults, who typically are critically ill with severe acute respiratory distress syndrome." Zimmerman was not involved in either study.
He said that although the high percentage of Hispanic patients in the hospitalized population may reflect the high percentage of Hispanic children in the Miami area, it may also reflect challenges of controlling the disease in the Hispanic community. Such challenges might include shortages of personal protective equipment, poorer access to healthcare, and difficulty in social distancing.
Zimmerman pointed out that obesity is an important risk factor for COVID-19 and that according to the Centers for Disease Control and Prevention, childhood obesity is much more common among Hispanics (25.8%) and non-Hispanic Blacks persons (22.0%) compared to non-Hispanic White persons (14.1%).
The VIRUS registry is funded in part by the Gordon and Betty Moore Foundation and Janssen Research and Development. Tripathi, Nadiger, and Zimmerman have disclosed no relevant financial relationships.
Society for Critical Care Medicine (SCCM) 2021 Critical Care Congress: Abstracts 61 and 62. Presented February 3, 2021.
Marcia Frellick is a freelance journalist based in Chicago. She has previously written for the Chicago Tribune and Nurse.com and was an editor at the Chicago Sun-Times, the Cincinnati Enquirer, and the St. Cloud (Minnesota) Times. Follow her on Twitter at @mfrellick.
For more news, follow Medscape on Facebook, Twitter, Instagram, and YouTube.
Medscape Medical News © 2021

Send news tips to news@medscape.net.
Cite this: Kids in ICU for COVID Are Likely to Be Older, Black, Have Asthma - Medscape - Feb 05, 2021.