Editor's note: Find the latest COVID-19 news and guidance in Medscape's Coronavirus Resource Center.
While 34 million adults in the United States have received a COVID-19 vaccine, children and teenagers are waiting at the back of the line, mostly ineligible for the authorized vaccines. That secondary status is rapidly changing though, as experts expect vaccinations of adolescents to begin by this summer.
The vaccinations can't come soon enough for parents like Stacy Hillenburg, a developmental therapist in Aurora, Illinois, whose 9-year-old son takes immunosuppressants because he had a heart transplant when he was 7 weeks old. Although school-age children aren't yet included in clinical trials, if her 12- and 13-year-old daughters could get vaccinated, along with both parents, then the family could relax some of the protocols they currently follow to prevent infection.
Whenever they are around other people, even masked and socially distanced, they come home and immediately shower and change their clothes. So far, no one in the family has been infected with COVID, but the anxiety is ever-present. "I can't wait for it to come out," Hillenburg says of a pediatric COVID vaccine. "It will ease my mind so much."
She isn't alone in that anticipation. In the fall, the American Academy of Pediatrics and other pediatric vaccine experts urged faster action on pediatric vaccine trials and worried that children would be left behind as adults gained protection from COVID. But recent developments have eased those concerns.
"Over the next couple of months, we will be doing trials in an age de-escalation manner," with studies moving gradually to younger children, Anthony Fauci, MD, chief medical adviser on COVID-19 to the president, said in a coronavirus response team briefing on January 29. "So that hopefully, as we get to the late spring and summer, we will have children being able to be vaccinated."
Pfizer completed enrollment of 2259 teens ages 12 to 15 years in late January and expects to move forward with a separate pediatric trial of children ages 5 to 11 years by this spring, Keanna Ghazvini, senior associate for global media relations at Pfizer, told Medscape Medical News.
Enrollment in Moderna's TeenCove study of adolescents ages 12 to 17 years began slowly in late December, but the pace has since picked up, says company spokesperson Colleen Hussey. "We continue to bring clinical trial sites online, and we are on track to provide updated data around mid-year 2021," she says. A trial extension in children 11 years and younger is expected to begin later in 2021, she says.
Johnson & Johnson and AstraZeneca said they expect to begin adolescent trials in early 2021, according to data shared by the US Advisory Committee on Immunization Practices (ACIP). An interim analysis of J&J's Janssen COVID-19 vaccine trial data, released on January 29, showed it was 72% effective in US participants aged 18 years or older. AstraZeneca's US trial in adults is ongoing.
Easing the Burden
Vaccination could lessen children's risk of severe disease as well as the social and emotional burdens of the pandemic, says James Campbell, MD, a pediatric infectious disease specialist at the University of Maryland's Center for Vaccine Development, which was involved in the Moderna and early-phase Pfizer trials. He coauthored a September article in Clinical Infectious Diseases titled, "Warp Speed for COVID-19 Vaccines: Why are Children Stuck in Neutral?"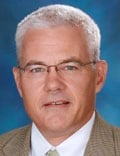 The adolescent trials are a vital step to ensure timely vaccine access for teens and younger children, he says. "It is reasonable, when you have limited vaccine, that your rollout goes to the highest priority and then moves to lower and lower priorities. In adults, we're just saying 'Wait your turn,' " he says of the current vaccination effort. "If we didn't have the [vaccine trial] data in children, we'd be saying, 'You don't have a turn.' "
As the pandemic has worn on, the burden on children has grown. As of Tuesday, 269 children had died of COVID-19. That is well above the highest annual death toll recorded during a regular flu season — 188 flu deaths among children and adolescents under 18 in the 2019-2020 and 2017-2018 flu seasons.
Children are less likely to transmit COVID-19 in their household than adults, according to a meta-analysis of 54 studies published in the JAMA Network Open. But that does not necessarily mean children are less infectious, the authors said, noting that unmeasured factors could have affected the spread of infection among adults.

Moreover, children and adolescents need protection from COVID infection — and from the potential for severe disease or lingering effects — and, given that there are 74 million children and teens in the US, their vaccination is an important part of stopping the pandemic, says Grace Lee, MD, professor of pediatrics at Stanford University School of Medicine, Stanford, California, and co-chair of the COVID-19 Vaccine Safety Technical Subgroup of the ACIP.
"In order to interrupt transmission, I don't see how we're going to do that without vaccinating children and adolescents," she says.
Lee says her 16-year-old daughter misses the normal teenage social life and is excited about getting the vaccine when she is eligible. (Adolescents without high-risk conditions are in the lowest vaccination tier, according to ACIP recommendations.) "There is truly individual protection to be gained," Lee says.
She notes that researchers continue to assess the immune responses to the adult vaccines — even looking at immune characteristics of the small percentage of people who aren't protected from infection — and that information helps in the evaluation of the pediatric immune responses. As the trials expand to younger children and infants, dosing will be a major focus. "How many doses do they need they need to receive the same immunity? Safety considerations will be critically important," she says.
Teen Trials Underway
Pfizer/BioNTech extended its adult trial to 16- and 17-year-olds in October, which enabled older teens to be included in its emergency use authorization. They and younger teens, ages 12 to 15, receive the same dose as adults.
The ongoing trials with Pfizer and Moderna vaccines are immuno-bridging trials, designed to study safety and immunogenicity. Investigators will compare the teens' immune response with the findings from the larger adult trials. When the trials expand to school-age children (6 to 12 years), protocols call for testing the safety and immunogenicity of a half-dose vaccine as well as the full dose.
Children ages 2 to 5 years and infants and toddlers will be enrolled in future trials, studying safety and immunogenicity of full, half, or even quarter dosages. The Pediatric Research Equity Act of 2003 requires licensed vaccines to be tested for safety and efficacy in children, unless they are not appropriate for a pediatric population.
Demand for the teen trials has been strong. At Cincinnati Children's Hospital Medical Center, 259 teenagers joined the Pfizer/BioNTech trial, but some teenagers were turned away when the trial's national enrollment closed in late January.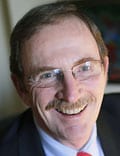 "Many of the children are having no side effects, and if they are, they're having the same [effects] as the young adults — local redness or pain, fatigue, and headaches," says Robert Frenck, MD, director of the Cincinnati Children's Gamble Program for Clinical Studies.
Parents may share some of the vaccine hesitancy that has affected adult vaccination. But that is balanced by the hope that vaccines will end the pandemic and usher in a new normal. "If it looks like [vaccines] will increase the likelihood of children returning to school safely, that may be a motivating factor," Frenck says.
Cody Meissner, MD, chief of the pediatric infectious disease service at Tufts Medical Center in Boston, Massachusetts, was initially cautious about the extension of vaccination to adolescents. A member of the Vaccine and Related Biological Products Advisory Committee, which evaluates data and makes recommendations to the US Food and Drug Administration, Meissner initially abstained in the vote on the Pfizer/BioNTech emergency use authorization for people 16 and older.
He notes that at the time the committee reviewed the Pfizer vaccine, the company had data available for just 134 teenagers, half of whom received a placebo. But the vaccination of 34 million adults has provided robust data about the vaccine's safety, and the trial expansion into adolescents is important, he says.
"I'm comfortable with the way these trials are going now," he says. "This is the way I was hoping they would go."
Hillenburg is on the parent advisory board of Voices for Vaccines, an organization of parents supporting vaccination that is affiliated with the Task Force for Global Health, an Atlanta-based independent public health organization. Campbell's institution has received funds to conduct clinical trials from the National Institutes of Health and several companies, including Merck, GlaxoSmithKline, Sanofi, Pfizer, and Moderna. He has served pro bono on many safety and data monitoring committees.
Frenck 's institution is receiving funds to conduct the Pfizer trial. In the past 5 years, he has also participated in clinical trials for GlaxoSmithKline, Merck, and Meissa vaccines . Lee and Meissner have disclosed no relevant financial relationships.
For more news, follow Medscape on Facebook, Twitter, Instagram, and YouTube. Here's how to send Medscape a story tip.
Medscape Medical News © 2021

Send news tips to news@medscape.net.
Cite this: Teenagers Get in the Queue for COVID Vaccines - Medscape - Feb 04, 2021.