Interim results from a 40-hospital pediatric sepsis quality improvement study support lengthening the initial window for giving fluids and antibiotics. They also suggest better outcomes when providers adhere to optimal care bundles.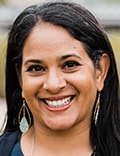 Raina Paul, MD, an emergency department physician at Advocate Children's Hospital in Park Ridge, Illinois, told Medscape Medical News that for much of the past decade, the basic guidance for pediatric patients with sepsis was "give everything" — fluids and antibiotics ― "in an hour."
But subsequent guidelines from the Surviving Sepsis Campaign, issued in 2020, and early interim results from the new study support the notion of taking the time to discern whether patients have organ dysfunction.
The interim results come from 33,726 cases in the Improving Pediatric Sepsis Outcomes for All Children Together (IPSO FACTO) study.
IPSO researchers found that "[i]f you do that bundle of elements, which includes more liberalized fluid and antibiotics, that actually improves outcomes far more than adhering to the original bundle recommended," Paul said.
The investigators compared outcomes of patients who received care with a relaxed care bundle (fluid bolus within 60 minutes, antibiotics within 3 hours, and any of the recognition methods — a screen, bedside huddle, or order set) to outcomes of patients who received the more traditionally recommended care bundle (a bolus within 20 minutes, antibiotics within an hour with any recognition method).
Results indicate that with the relaxed bundle, 30-day mortality attributable to sepsis was reduced from 4.8% to 2.5% (P < .001), and the median number of hospital days was reduced from 9 to 6 (P < .001). The same reductions were not seen with the more restrictive bundle.
She noted, "There hasn't been a lot of uptake by clinicians with regard to bundled care." Her data show improvement in adherence during the study in both the traditional bundle and the relaxed bundle (23% to 27.9% and 52% to 56.7%, respectively).
Paul presented the interim findings of the IPSO study at the Society for Critical Care Medicine (SCCM) 2021 Critical Care Congress.
She told Medscape Medical News that the study, which is in its fourth year, "has 95% of the sites reporting more than 90% of their data."
In the IPSO FACTO national collaborative, sponsored by the Children's Hospital Association, goals include decreasing deaths, shortening the length of stays in the intensive care unit (ICU) and the hospital, decreasing the number of days on ventilators, and decreasing the number of days on which patients receive vasoactive agents, Paul said.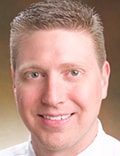 Scott L. Weiss, MD, a pediatric intensivist at Children's Hospital of Philadelphia, in Pennsylvania, said, "Overall, this is a really promising dataset that represents real-world experience of caring for children with sepsis across sites and across treatment locations within sites." Weiss was not involved in the IPSO FACTO study.
Collaborative's Size "an Enormous Strength"
The extremely large cohort of prospectively identified episodes of pediatric sepsis makes this study "really quite unique," Weiss said. "That's an enormous strength."
Another strength, he said, is that the researchers were able to separate sepsis-attributable mortality from the more common all-cause hospital or ICU mortality. For sepsis patients, he noted, those measures often include deaths related to underlying or coexistent medical conditions, rather than sepsis itself.
The collaborative also provides opportunities for sites to learn from each other without standardizing interventions across institutions, he said.
IPSO offers more evidence of improved outcomes with adherence to a bundle that includes early antibiotics, early fluids, and early recognition, he said, adding, "It certainly makes biological sense that those elements of care, done in an expedited fashion and in a systematic way, can further improve outcomes for children with sepsis and septic shock."
He cautioned that although these data are exciting, there is a possibility of confounding of results, because the study lacks an analysis of individual patient characteristics and illness severity.
"In order to draw more causal conclusions, we really need to understand the patient characteristics and the potential for confounding influences that contribute to the findings they report," Weiss said.
Paul acknowledged the lack of some specifics, which is a problem for such large studies, but she noted that the cohort had been risk-stratified to distinguish the sick from the not-so-sick by comparing more than 40 variables for each patient, including type of infection, chronic conditions, gender, age, and receipt of critical therapies.
"We've been able to delineate IPSO critical sepsis from IPSO suspected sepsis, and we have validated that," she said. "I think we've been able to circumvent that concern."
Paul and Weiss have disclosed no relevant financial relationships. Weiss' institution (the Children's Hospital of Philadelphia) is one of the sites included in the study, but Weiss is not personally involved with the research.
Society for Critical Care Medicine (SCCM) 2021 Critical Care Congress: Abstract 32. Presented February 1, 2021.
Marcia Frellick is a freelance journalist based in Chicago. She has previously written for the Chicago Tribune and Nurse.com and was an editor at the Chicago Sun-Times, the Cincinnati Enquirer, and the St. Cloud (Minnesota) Times. Follow her on Twitter at @mfrellick.
For more news, follow Medscape on Facebook, Twitter, Instagram, and YouTube.
Medscape Medical News © 2021

Send news tips to news@medscape.net.
Cite this: Bundle Adherence Helps Improve Pediatric Sepsis Outcomes - Medscape - Feb 04, 2021.