Cognitive-behavioral therapy (CBT) for mothers with postpartum depression (PPD) has a positive impact on the emotional health of their infants, results of a new study suggest.
Subjective and objective measures that included electroencephalography (EEG) improved in babies whose mothers had PPD after the women received CBT.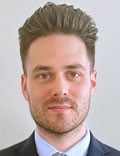 The results provide evidence that CBT, which is a short, cost-effective intervention, may "interrupt the intergenerational transmission of risk from mother to child," study investigator John E. Krzeczkowski, PhD, postdoctoral fellow at the Center for Addiction and Mental Health in Toronto, Canada, told Medscape Medical News.
Although depression has a genetic component, the early environment ― in this case, exposure to PDD ― is also important, said Krzeczkowski.
"If we can treat the PDD, we may be able to optimize those environmental conditions and therefore optimize brain development, particularly emotion regulatory brain development, in infancy," he said.
The study makes "the big broad case" for making CBT available to all new mothers with depression, he added.
The study was published online January 19 in Depression and Anxiety.
Significant Negative Impact
PPD is common among new mothers and has significant negative effects on these women and their offspring. Women with PDD often struggle to take care of themselves and frequently have difficulty interacting with their infants and meeting their child's needs, said Krzeczkowski.
"They might have difficulty with forming attachments, and the mother's behavior might be unpredictable or inconsistent, which is suboptimal for the infant's socioemotional development," he said.
In offspring, PDD exposure may have particularly negative effects on the capacity to regulate or modify emotions.
"The baby's brain tends to develop in such a way that they become more withdrawn, so brain activity associated with greater levels of withdrawn behavior and poorer emotional regulatory capacity tend to occur," said Krzeczkowski.
Research suggests that in offspring, PPD exposure may alter brain regions that control multiple aspects of emotion regulation, including the amygdala and the right superior frontal cortex.
The new study included 80 babies younger than 1 year (mean age, just under 6 months); 40% were boys, and all births were full term. Of these babies, 40 were born to women with PDD, and 40 to mothers who did not have PDD. The women were matched for sex, age, and socioeconomic status.
Mothers of case infants had major depressive disorder (MDD) in the first postpartum year. MDD was diagnosed using DSM‐5 criteria, and the diagnoses were confirmed by a psychiatrist.
About a third of the women (35%) with MDD were diagnosed prior to delivery; the rest were diagnosed in the postpartum period.
Differences in Brain Activity
The treatment group completed a 9-week CBT intervention delivered by trained psychotherapists. Each 2‐hour session included a review of moods during the previous week with a focus on developing a healthier life balance, as well as group discussions. Participants also completed home assignments.
Assessment of emotional regulation of the babies included two physiologic markers. Resting‐state frontal EEG alpha asymmetry and heart rate variability (HRV) were assessed at visit 1 following the first CBT session for case babies and at baseline for control babies and at visit 2, at the end of the study.
The analysis also included behavioral assessments reported by mothers and their partners. These assessements were conducted with the 91-item infant Behavior Questionnaire–Revised (short form), which rates infant behaviors over the past week on a 7-point scale (1 indicated never; 7 indicated always).
The researchers focused on the orientation/regulation domain of this questionnaire, which is a composite measure of the infant's ability to be calmed and soothed and to exhibit positive emotions, such as happiness. Higher scores indicate more well-regulated behaviors.
At visit 1, there was a significant difference between the case babies and the control babies on all measures of the capacity to regulate emotions.
"So the case babies had lower heart rate variability, poorer regulatory capacity, as noted by both the mother and the mother's partner, and brain activity that's linked to withdrawn-related behavior and sadness," said Krzeczkowski.
Early Treatment Optimal
At visit 2, there were statistically significant group-by-visit interactions for infant frontal electroencephalography alpha asymmetry (P = .007), HRV (P = .033), and the orientation/regulation domain of temperament reported by mothers (P = .014) and partners (P = .042).
"The infants of moms who had CBT had significant increases in their heart rate variability, better regulatory behaviors, and adaptive change in brain activity," said Krzeczkowski. "So the tendency to experience withdrawn behavior and sadness shifted to a tendency to experience happiness and joy."
He added that after the mothers completed CBT, their infants "were indistinguishable from our matched cohort."
There were no differences between women who were depressed during pregnancy and those who were diagnosed in the postnatal period in terms of infants' emotion regulatory outcomes. In addition, there were no differences between the women who took antidepressants and those who did not take them.
The improvement in emotion regulation in infants could reflect more effective regulation by prefrontal networks or may represent reductions in amygdala hyperactivity, say the authors.
Examining the capacity to regulate emotion early in infancy is important, because deviations in related systems can emerge shortly after birth, said Krzeczkowski.
"We focused on the first year of the infants' life because the brain is incredibly plastic during this time, meaning it can alter its circuitry as a function of environment conditions," he said.
The new results highlight the positive role CBT could play early in the life of an infant whose mother struggles with depression, said Krzeczkowski. "This evidence means that it's very important for cognitive-behavioral therapy to be made available to women broadly and quickly, so particularly in the first year of their infant's life."
Strengths, Weaknesses
Commenting on the study for Medscape Medical News, Shiv Darius Tandon, PhD, associate professor, Northwestern University Feinberg School of Medicine, Chicago, Illinois, said that one the strengths of the study was that the investigators used objective physiologic measures and did not rely solely on self-reports.
The inclusion of reports from the mother's partner as well as the mother was also notable and helped "validate" the objective data, said Tandon.
He speculated that group CBT may teach new mothers with PPD the "skills" to improve interactions with their infants.
A possible limitation of the study was that the mothers were relatively "well educated and well resourced, a factor that may affect generalizability," said Tandon.
His team is currently conducting a relatively large study on whether group CBT, delivered prenatally, has a positive effect on parenting and child self-regulation.
Also commenting for Medscape Medical News, Maureen Sayres Van Niel, MD, a reproductive psychiatrist in Cambridge, Massachusetts, and president of the American Psychiatric Association's Women's Caucus, noted that the study is "small and very preliminary" and that the measurement of the capacity of infants to regulate emotion "is likely an inexact science." She said the new study contributes to research in this area.
"The preliminary finding of a significant improvement in infant emotional regulatory capacity after treatment of the mother's depression contributes to the increasing body of evidence that has linked the presence of postpartum depression in mothers to long- and short-term effects on the emotional regulation, social development, and behavior of her offspring," she said.
The study received funding from the Brain and Behavior Research Foundation. The authors have disclosed no relevant financial relationships.
Depress Anxiety. Published January 19, 2021. Abstract
For more Medscape Psychiatry news, join us on Facebook and Twitter.
Medscape Medical News © 2021

Send news tips to news@medscape.net.
Cite this: CBT for Depression in New Moms Also Benefits Babies - Medscape - Jan 27, 2021.