The benefits of autologous hematopoietic stem cell transplant (AHSCT) for patients with multiple sclerosis (MS) persist for more than 10 years in the majority of patents, new data show.
The study reports on 210 Italian patients who underwent AHSCT between 2007 and 2019. Among the entire study cohort, 79.5% of patients had not experienced worsening of disability at 5 years, and 65.5% had not experienced it at 10 years.
Patients with relapsing-remitting MS had better results, with 85.5% experiencing no worsening of disability at 5 years, and 71.3% at 10 years
Among patients with progressive MS, 71.0% showed no worsening of disability at 5 years, and 57.2% at 10 years.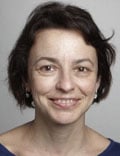 "This is the longest follow-up of AHSCT in MS patients so far to be reported," study author Matilde Inglese, MD, University of Genoa, Genoa, Italy, told Medscape Medical News. "We have shown AHSCT to be highly effective to prevent long-term disability worsening in most treated patients."
The study was published online in Neurology on January 20.
"We suggest that AHSCT should be considered as a treatment strategy for MS not responding to conventional therapy," the authors conclude in their article.
The study had no control group, so a direct comparison is not possible. Nevertheless, Inglese said she believed these results are better than those that would be achieved with disease-modifying drug therapy for similar patients.
"The best patient candidates for this procedure are those with highly active multiple sclerosis who are not responsive to high-efficacy drugs, such as alemtuzumab or ocrelizumab," Inglese commented. "Younger patients with an aggressive form of relapsing-remitting MS tend to do the best, although patients with progressive forms of MS who still have active lesions on MRI also benefit."
The transplant procedure involves giving high-dose cyclophosphamide to stimulate mobilization of bone marrow stem cells, which are collected from peripheral blood. Patients then undergo intense immunosuppression with a cocktail of drugs to remove the autoreactive T cells, and the stem cells, which are not autoreactive, are reinfused.
"We are effectively renewing the immune system," Inglese said. "While it is not correct to call it a cure, as we are not eliminating the etiology of the disease, it is the closest to complete suppression of the disease that we can get."
Other results from the study show that among patients with relapsing-remitting MS, rates of relapse-free survival were 78.1% at 5 years and 63.5% at 10 years.
Better results were achieved for patients who received the BEAM+ATG conditioning regimen for immunosuppression. That regimen includes carmustine, cytosine-arabinoside, etoposide, and melphalan, followed by rabbit antithymocyte globulin. Among patients with relapsing-remitting disease who were treated with this protocol, rates of relapse-free survival were 86.4% at 5 years and 77.0% at 10 years.
For patients with relapsing-remitting MS, the probability of achieving NEDA-3 status (no evidence of disease activity, including the absence of clinical relapses, disability worsening, and MRI inflammatory activity) was 62.2% at 5 years and 40.5% at 10 years.
Among those patients with relapsing-remitting MS who received the BEAM+ATG conditioning protocol, NEDA-3 status was achieved in 67.7% at 5 years and in 54.9% at 10 years.
Three deaths occurred within 100 days following AHSCT (1.4% of the entire study population). One patient developed pulmonary thromboembolism, received fibrinolytic treatment, and died 48 hours later after intracranial hemorrhage. The second patient experienced engraftment failure and died 24 days after transplant because of an opportunistic infection. The third patient died 1 month after transplant from Wernicke-like encephalopathy. All the patients who died received the BEAM+ATG conditioning regimen. No transplant-related deaths occurred in patients who underwent transplant after 2007.
Inglese noted that the mortality rate associated with AHSCT has been greatly reduced in recent years. "We are seeing a very low mortality rate ― about 0.3% ― thanks to improvements in the procedure and better patient selection. This seems acceptable, given that we are treating patients with very aggressive disease who have a high risk of becoming significantly disabled relatively early in life," she commented.
However, it is vitally important that the procedure be conducted in a specialized center with a highly experienced multidisciplinary team, she stressed.
In the Neurology article, the authors conclude: "Although patients with RRMS [relapsing-remitting MS] are those who benefit the most from transplant, AHSCT has been also shown to prevent disability worsening in a large proportion of patients with active progressive MS.
"The BEAM+ATG conditioning protocol, although associated with a higher transplant mortality rate, was associated with a more pronounced suppression of clinical relapses and MRI inflammatory activity, allowing complete disease control in a higher proportion of patients," they write.
Commenting on these latest findings for Medscape Medical News, Jeffrey A. Cohen, MD, of the Mellen Center for Multiple Sclerosis, the Cleveland Clinic, Cleveland, Ohio, said: "AHSCT appears to have potent and durable efficacy in MS but is associated with significant risk and cost."
The patients who are most likely to benefit are young and have experienced the onset of disease relatively recently. They are still ambulatory with highly active MS and have experienced recent clinical relapses and/or MRI lesion activity, and such activity continues despite disease-modifying therapy, Cohen noted. He added, "AHSCT is a reasonable option for such patients who have essentially failed the available disease-modifying therapy options."
He pointed out that the key question is where AHSCT belongs in the overall MS algorithm relative to other high-efficacy therapies. "We need to know whether it should be used more broadly rather than as a last resort," he said.
To address that question, several randomized trials comparing AHSCT to high-efficacy disease-modifying therapy are in progress, including the National Institutes of Health–sponsored BEAT-MS trial in the United States (for which Cohen is the lead investigator) and four European trials ― NET-MS (for which Inglese is the lead investigator), STAR-MS, RAM-MS, and COAST-MS.
The current study was partially funded and supported by the Italian Multiple Sclerosis Foundation. Inglese has disclosed no relevant financial relationships.
Neurology. Published online January 20, 2021. Abstract
For more Medscape Neurology news, join us on Facebook and Twitter.
Medscape Medical News © 2021

Send news tips to news@medscape.net.
Cite this: Stem Cell Transplant Shows Long-term Benefit in MS - Medscape - Jan 25, 2021.