Editor's note, 28 January 2021: There's an update to this article here.
MANCHESTER—The "pressure" to succeed and willingness to take risks and put what some riders wanted before anti-doping rules caused ex-British Cycling and Team Sky head doctor Richard Freeman to order banned testosterone, a medical tribunal heard.

Dr Freeman is accused of ordering 30 sachets of Testogel to the national velodrome in May 2011 in order to dope a rider.

He admits placing the order but claims he was "bullied" into it by head cycling coach Shane Sutton to help treat his erectile dysfunction.

Mr Sutton has denied this and claims Dr Freeman is lying.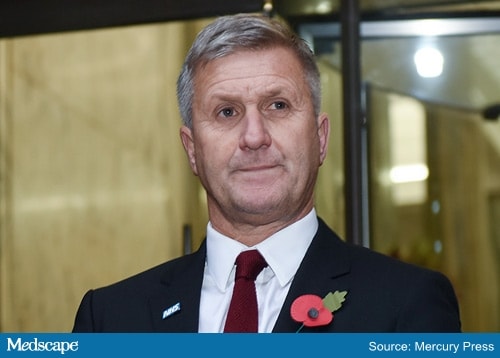 Erectile Dysfunction
In closing submissions before a Medical Practitioners Tribunal Service (MPTS) fitness to practice hearing in Manchester, Simon Jackson QC, for the GMC, discussed a report by endocrinologist Dr Richard Quinton.
Dr Quinton had previously told the tribunal there was no evidence the Testogel was clinically indicated for Shane Sutton.
Mr Jackson said that Dr Freeman "must have known" that was the case and had later "abandoned" that suggestion and instead claimed he'd been bullied.
He said there was no evidence the Testogel was a "step-wise" increase in treatment because there were no records of Viagra (Sildenafil) or Cialis (Tadalafil) being prescribed to Mr Sutton before 2011.
But Cialis was prescribed in 2014 and 2015 which indicated, in Dr Quinton's opinion, that it was working.
Mr Jackson said Dr Quinton had accepted Testogel did have evidence-based off-label uses but he did not accept a single one-off prescription of 30 sachets was indicated in this case.
It had also been prescribed without Dr Freeman undertaking any examination, he said.
Dr Quinton had told the hearing, Mr Jackson said, the Testogel would have "no effect" unless a patient had hypogonadism and Mr Sutton didn't have that condition.
"In his words," Mr Jackson continued, "only 'dodgy doctors still prescribe testosterone in these inappropriate circumstances, namely for a placebo effect.'"
He pointed out that Dr Freeman had admitted in evidence that he'd hadn't prescribed the Testogel as a placebo.
'Established Pattern of Dishonesty'
Dr Freeman told UKAD (UK Anti-Doping) investigators in an interview in February 2017 that the Testogel was intended for a non-athlete.
But Mr Jackson questioned why a letter drafted by the doctor's solicitor to UKAD, which asked Mr Sutton to waive his patient confidentiality so those claims could be backed up, had not mentioned any condition or the Testogel.
Mr Jackson told the tribunal that Dr Freeman had repeatedly told lies and they were "part of an established pattern of dishonesty as part of a cover-up".
The lies provided "misleading and ultimately dishonest answers" for why the Testogel had been ordered, he said, and Dr Freeman had been prepared "to keep going and involve other people in this web of deceit".
In summary, Mr Jackson said the GMC's case was that Dr Freeman had placed the order when it wasn't clinically indicated and the intended use was to boost a rider's performance.
He also claimed there was no evidence Mr Sutton had bullied him into it.
"Not only was there no bullying related to the ordering," he said, "there is no basis for concluding that Mr Sutton wanted it, needed it or would have benefited from it in order for him to bully to obtain it.
"But rather we look at all the other circumstances of the pressure on Dr Freeman to succeed, the demonstration that he was a risk-taker and continued to take risks."
Mr Jackson added that Dr Freeman, by his own admission, looked at "what the riders wanted and he didn't focus on what the code prevented".
Dr Freeman has admitted 18 of 22 charges against him, which include lying after attempting to cover-up the order and lying to UKAD.
He's also admitted charges relating to prescribing medicine to non-athlete members of staff and failing to maintain adequate records.
The four charges he denies all relate to the central charge of "knowing or believing" the order was intended to improve an unknown rider's performance.
Mary O'Rourke, Dr Freeman's QC, was due to begin her final submissions on Tuesday. However, the hearing has now been adjourned until 6 February.
© 2021 WebMD, LLC

Send comments and news tips to uknewsdesk@medscape.net.
Cite this: Ian Leonard. Freeman: 'Pressure to Succeed' Led to Testosterone Order - Medscape - Jan 26, 2021.