Lawyers for former British Cycling and Team Sky chief doctor Richard Freeman have failed to have his long-running medical tribunal adjourned so he can help deliver the mass COVID-19 vaccination programme.

The case against Dr Freeman, who is accused of ordering banned testosterone to the national velodrome in 2011 in order to dope a rider, resumes on Friday. However, his lawyers had sought a further adjournment to a Medical Practitioners Tribunal Service (MPTS) hearing, which started almost 2 years ago.

The BBC reported that Dr Freeman's lawyers wrote to the MPTS last week to request another delay after he was asked by the NHS practice in Lancashire where he now works to help administer COVID-19 vaccinations.

His lawyers argued he had a "strong commitment" to continue the work and the COVID crisis "should take precedence".

But the General Medical Council (GMC) "strongly opposed" the move, saying it risked an "unacceptable" delay.

The MPTS had also opposed a further adjournment, saying it wasn't "proportionate or in the interests of justice".

It means the hearing, where both parties will deliver their closing submissions and which is being heard virtually, may now proceed without Dr Freeman.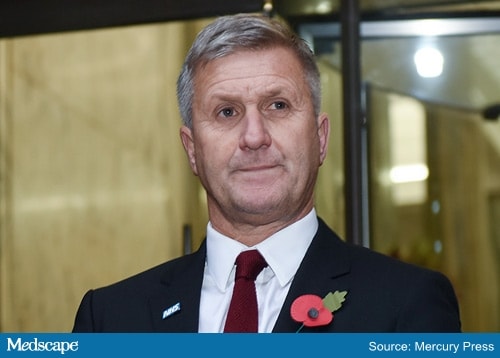 'Balanced Approach'
A GMC spokesperson said: "After careful consideration, the MPTS has determined the hearing should proceed as planned on Friday.
"We appreciate the pressure on doctors and health services at this challenging time. But we're mindful delayed decisions cause additional stress and we need to take a balanced approach.
"Flexible arrangements are in place so that the doctor's presence is not necessary at this stage of the hearing. This means he can continue to work while representatives make submissions on his behalf."
A MPTS spokesperson said: "The MPTS received an application on behalf of Dr Freeman to adjourn the upcoming hearing dates from 22- 27 January 2021.
"Having carefully considered the submissions made by the doctor's legal representatives and the General Medical Council, and taking into consideration the stage the hearing has reached, an MPTS decision maker decided that the hearing should go ahead as planned."
The hearing was adjourned for several months in 2019 because Dr Freeman, who said he'd suffered a depressive illness, was too unwell to attend.
He's admitted 18 of 22 charges against him, which include lying about the order after persuading an employee for suppliers Fit4Sport to help cover his tracks by saying it had been sent in error, returned and destroyed, and lying to a UKAD (UK Anti-Doping) investigation.
He's also admitted charges relating to prescribing medicine to non-athlete members of staff and failing to maintain adequate records.
The four charges he denies all relate to the central charge that he ordered 30 Testogel sachets "knowing or believing" it was intended to boost an unknown athlete's performance.
Ian Leonard is a freelance journalist experienced in covering MPTS hearings.
© 2021 WebMD, LLC

Send comments and news tips to uknewsdesk@medscape.net.
Cite this: Ian Leonard. Freeman Refused MPTS Adjournment 'to Deliver COVID Jabs' - Medscape - Jan 21, 2021.