In the United States, Black and Hispanic people are 2.8 times more likely than white people to die from COVID-19, according to the Centers for Disease Control and Prevention. This stark difference underscores the social factors that create disparities, and clinicians must do some hard work to address them. Telemedicine may ease some of that hard work, according to expert panelists at the 2021 Consumer Electronics Show, but it can't meet every patient's emotional needs.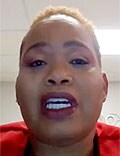 Providers often lack the knowledge to "deal with underserved patients in Black and Brown communities, so they are at a loss," said Iris Frye, founder and chief innovator of Parity Health & Information Technology in Huntsville, Alabama during the session on social determinants of health.
Clinicians can start gaining that knowledge, she said, by finding someone who can teach them about systemic racism and unconscious bias, which arises from stereotypes they unknowingly hold about specific communities. "I think it comes down to teaching providers."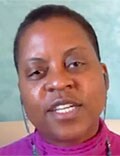 The training period for clinicians is a missed opportunity to address these issues, said panelist Lisa Fitzpatrick, MD, MPH, MPA, founder and CEO of Grapevine Health in Washington, DC. The integration of these concepts during training and their normalization would make it less difficult to have these conversations.
There's been a reluctance to do so because people then have to decide how to address these social factors that affect healthcare, Fitzpatrick added. But "you have to address them…. It takes a little bit of courage and willingness to take a risk, but we have to start much earlier."
Although greater representation of people from underserved communities in healthcare itself would "be great," Frye said, that's not happening right now. So providers need to work to understand where their patients are coming from.
She gave as an example a patient who makes only a few hundred dollars a month who needs a prescription that costs several hundred dollars for the brand but only $12 for the generic. When choosing, clinicians have to understand that the choice will be, "is this person going to take their medication, or are they going to eat," she said. Providers will not build trust with a patient "until you start to see the person who sits in front of you as the person they are, their situation, their health disparities instead of as a number."
If she were able to wave a wand and make one major technologic change to reduce such access barriers, Fitzgerald said she'd choose to allow text messaging between provider and patient. "I would enable free communications without concerns about HIPAA, enabling the patient to decide, 'this is how I want to communicate with my healthcare provider'."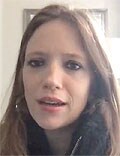 One way to connect providers and patients who are both from underserved communities is through "care matching," said Katherine Ryder, founder and CEO of Maven Clinic. When Black patients work with Black providers, they have better outcomes, she said.
Telemedicine can support connecting the two, especially in provider deserts, where specialists or even primary care clinicians can be many miles away. "Access in telemedicine doesn't just mean access to a provider for 10 minutes, but access to the type of provider who can understand you and serve your needs," said Ryder.
Companies planning to introduce tech to reduce some of these barriers need to include representatives from marginalized communities at the table during their planning, said Fitzgerald. She pointed to the practice in anthropology of taking the time to connect with a community. Tech companies need to ensure that there are "equitable seats at the table so that the community members' voices are the same as the company CEO's voice."
Although the COVID-19 pandemic made 2020 the year of telehealth, Fitzpatrick sees mixed potential in the booming trend. For people in underserved communities where mental health can be deeply stigmatized, telehealth appointments offer a discreet way to access that care, she said. Providers tell her that it has really "exploded their business with the minority community."
But on the flip side, "a lot of our seniors prefer in-person visits," she said. "I think the telemedicine interaction only gets you so far in meeting their emotional needs."
Telemedicine could balance some social inequities in healthcare in another way because clinicians are holding licenses for more states than ever before. Ryder predicts that in the long term, there will be reciprocity agreements among states for licensing. A viewpoint published January 13 in JAMA Internal Medicine called for revisiting licensing in the wake of the telehealth boom of 2020, and noted how patients can benefit from expanded care access when clinicians from other states can work with them.
Digital Health Conference and Consumer Electronics Show (CES) 2021. January 13, 2021.
Emily Willingham is a freelance journalist and scientist with a bachelor's degree in English and a PhD in biology. She reports on health topics, including infectious disease and hepatology.
For more news, follow Medscape on Facebook, Twitter, Instagram, and YouTube
Medscape Medical News © 2021

Cite this: Telemedicine Poised to Address Social Factors Affecting Health - Medscape - Jan 20, 2021.